Kingsman - Furniture, Home Decor, Interior Design & Gift Ideas
While secret, crime-fighting organizations in the USA tend to go towards contemporary and futuristic interiors, the British prefer mixing tradition with innovation. That's why the Kingsman Agency loves their dark wood and lush interiors.
If you want to create an updated look in your space yet still retain the elegance of traditional English interiors, then the Kingsman is your best inspiration. Check out how they seamlessly blend the modern style with midcentury and traditionalist twists.
Galahad's Iconic Bar Fight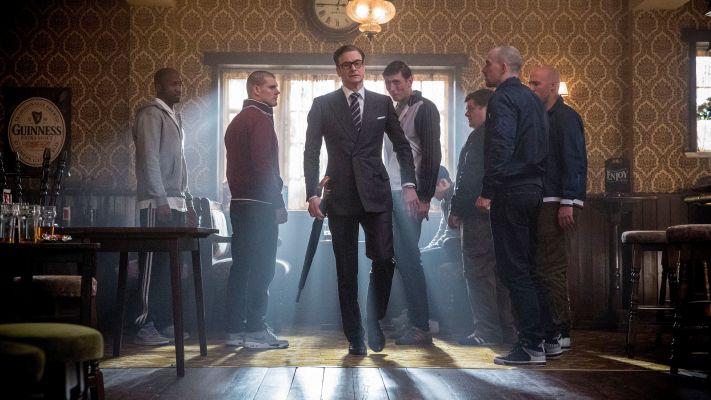 The first time Galahad shows Eggsy his Kingsman abilities is in this English bar.
Valentine and the Professor in the Mountains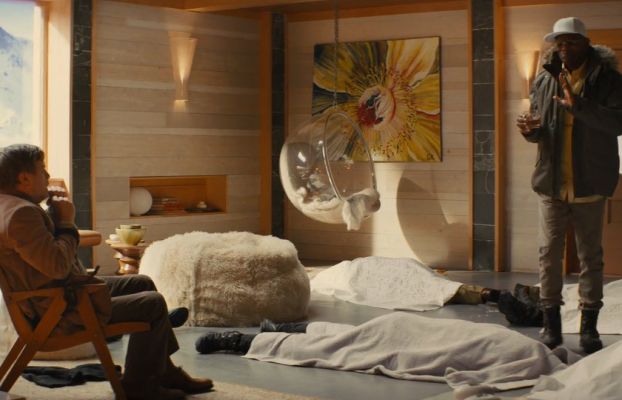 Valentine and the Professor inside the house in the mountains.
Similar Item: Greyleigh Brazoria Balloon Chair from Wayfair
A Kingsmen Meeting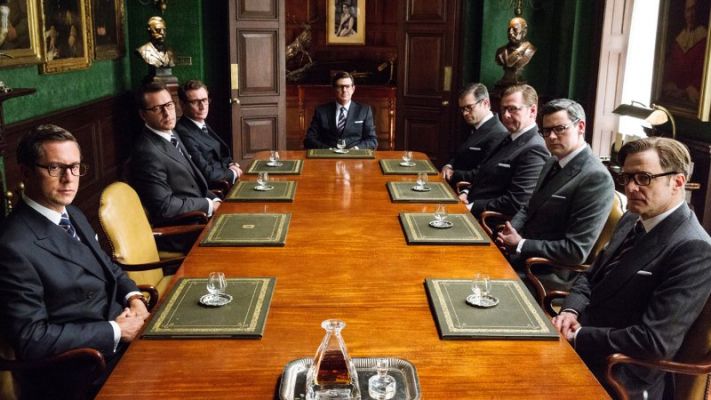 A ceremonial toast for a fallen comrade in the Kingsman Headquarters' meeting room.
Galahad in His Office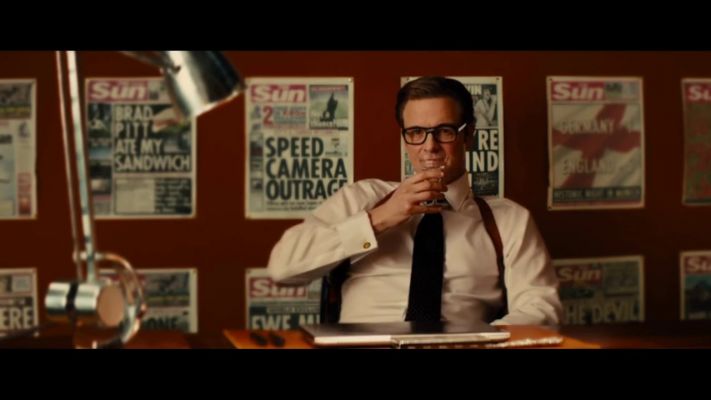 Galahad in his home office, behind him is his wall of headline clippings.
Similar Item: Ebern Designs Baney 2 Drawer Writing Desk from Wayfair
Valentine's Chosen People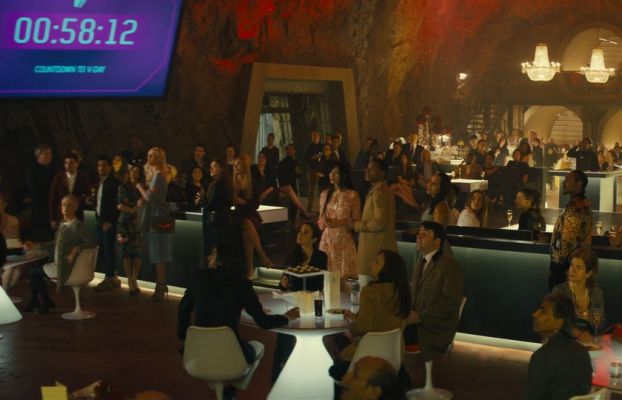 Valentine addressing his 'Chosen' people in their super secret lair.
Similar Item: Langley Street Julien Dining Side Chair from Wayfair
Poppy in Her Office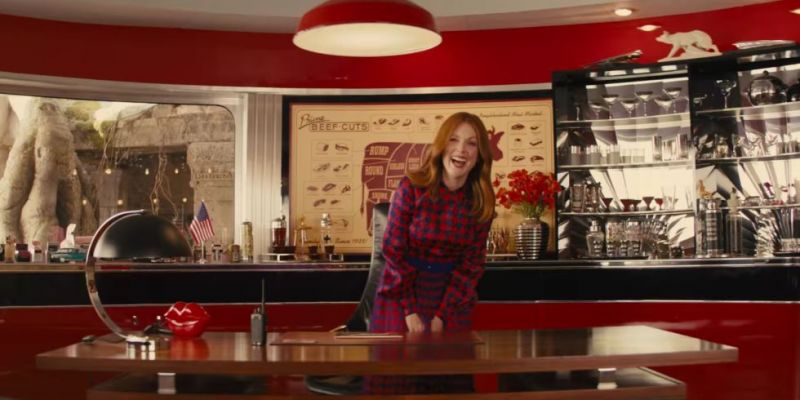 Poppy in her red and retro office.
Tied to Chairs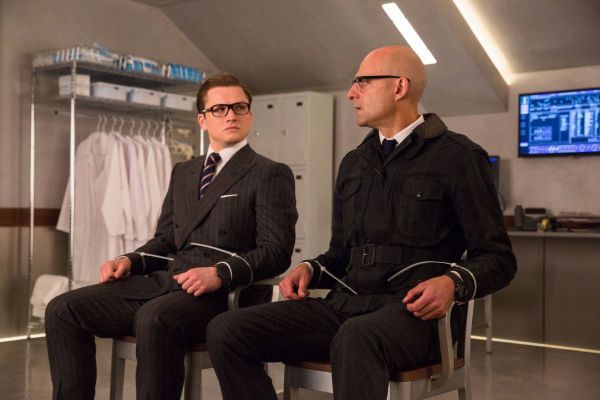 Eggsy and Merlin tied to a pair of Emeco Navy chairs.
Similar Item: Latitude Run Phineas Metal Dining Chair from Wayfair
Best Gifts for Kingsman Fans
Kingsman: The Secret Service Movie Poster
Kingsman Minimalist Poster
Manners Maketh Man Penguin Pillow
About Kingsman
Kingsman: The Secret Service is an Action Adventure Comedy released in 2014. It is based on the comic book series, The Secret Service by Dave Gibbon and Mark Millar.
The main characters were performed by Taron Egerton (Eggsy Unwin) and Colin Firth (Harry Hart/Galahad).
Directed by Matthew Vaughn
Production Design by Paul Kirby
Art Direction by Andrew Ackland-Snow
Set Direction by David Morison and Jennifer Williams
Costume Design by Arianne Phillips
The pictures used in this article in connection with the movie, Kingsman, is owned by 20th Century Fox and all other owners of the show.