American Psycho - Furniture, Home Decor, Interior Design & Gift Ideas
It's easy to say that Patrick Bateman isn't a role model to look up to. After all, he is a murdering psychopath. But his awesome New York crib is something to love and want to have. Mostly painted and decorated white, this ultra-luxe space also has a hints of black here and there.
Sure, it might seem a bit bare but the overall look of the place is easy on the eyes and desirable for people who want simple, clean, and neutral.
Patrick's Hill House Chair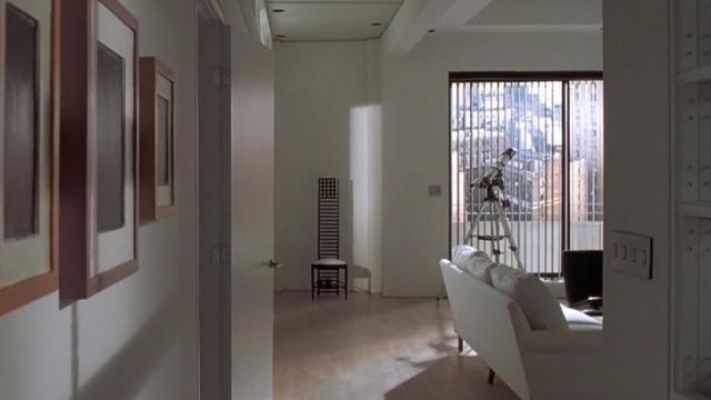 The Hill House Chair can be seen at the end of Patrick's hallway.
Check Stock: Hill House Chair on 1stdibs
The Barcelona Chair in Patrick's Living Room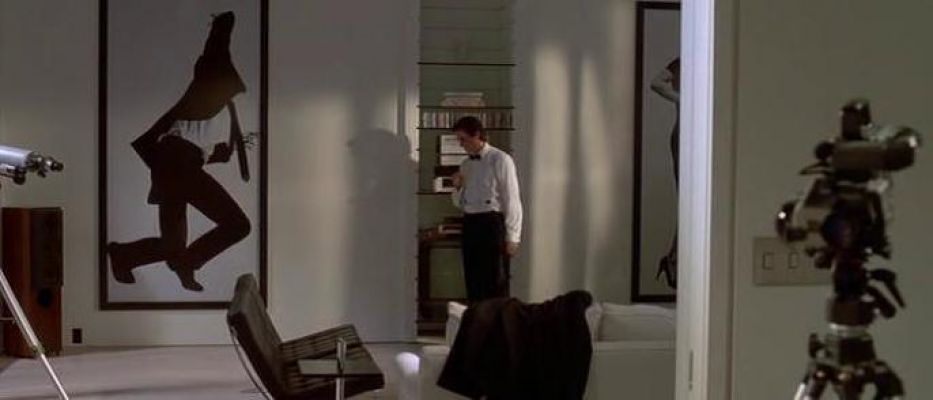 Patrick's living room houses two of the chic and simple Barcelona chair design.
Similar Item: WOYBR Barcelona Style Modern Pavilion Chair from Amazon
Patrick's Pristine White Sofa in Stylish Apartment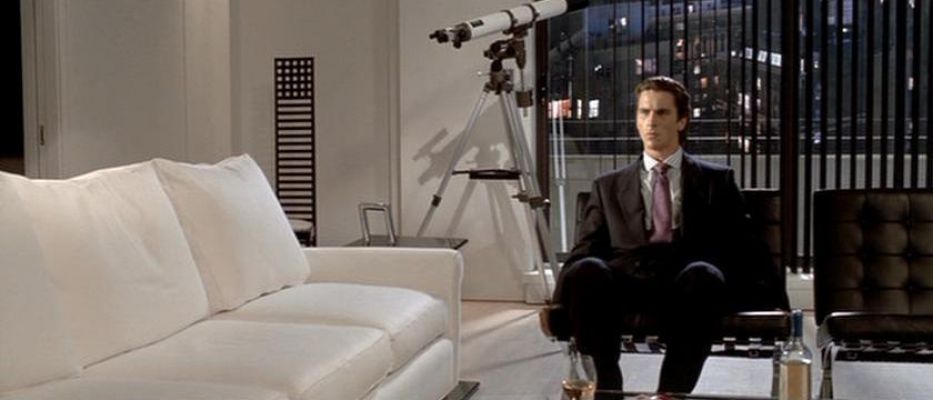 Patrick sitting on the black leather chair beside his white sofa.
Patrick's Prism Coffee Table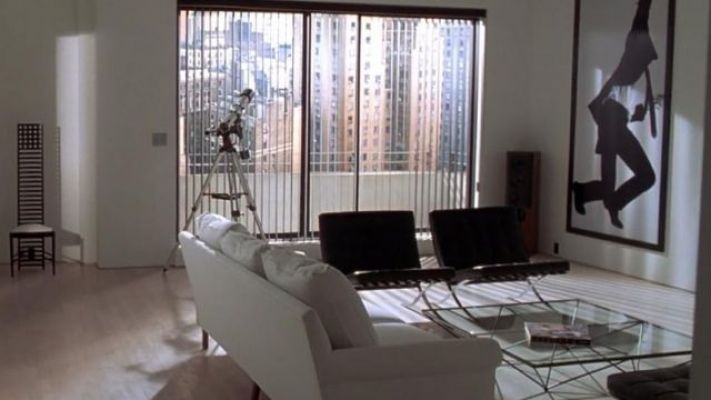 A shot showcasing Patrick's main living area. His prism coffee table in the middle of his sofa set.
Similar Item: Modway Prism Coffee Table from Wayfair
Patrick's Bar Stools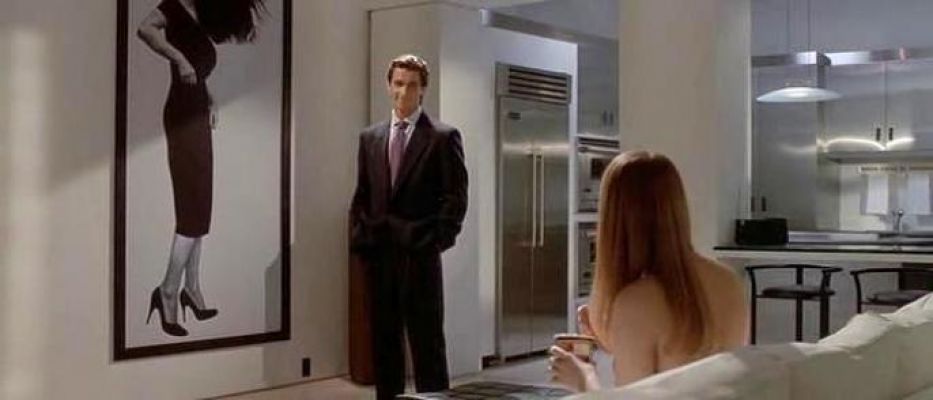 A conversation happening in Patrick's apartment. His black kitchen bar stools barely visible at the side.
Best Gift Ideas and Collectibles for American Psycho Fans
White Telescope from Patrick's Apartment
American Psycho Poster - Minimalist
American Psycho-Inspired VHS Lamp
American Psycho-Inspired Coasters
American Psycho-Inspired Wall Artwork for Apartment
Patrick Bateman Business/Visiting Card
Partick Bateman Action Figure
About American Psycho
American Psycho is a Psychological Horror film released in 2000, and was directed by Mary Harron. It was based on the 1991 novel written by Bret Easton Ellis.
The main role for this film, Patrick Bateman, was supposed to be Leonardo DiCaprio but was played by Christian Bale instead. Bale received a lot of praise for his performance.
Production Design by Gideon Ponte
Art Direction by Andrew M. Stearn
Set Direction by Jeanne Develle
Costume Design by Isis Mussenden
The pictures used in this article in connection with the movie, American Psycho, is owned by Lionsgate Films and all other owners of the show.