Christmas Lights & Everything You Need To Know About Them in 2023
Aside from the abundance of green and red everywhere, the Christmas season is known for its bright and twinkling environment (courtesy of the many shining lights that we put up every year).
Most everyone probably decorates their space with Christmas lights during the holidays. Imagine, a Christmas without lights? It would be a very different experience, indeed! But though we know of Christmas lights and how wonderful they look like, most of us have no idea of the 'why' we put up lights in the first place.
In this article, you'll learn more about the history behind the twinkling of Christmas lights and how to use them. You never know, you might even discover a new tip or two along the way!
What Are Christmas Lights?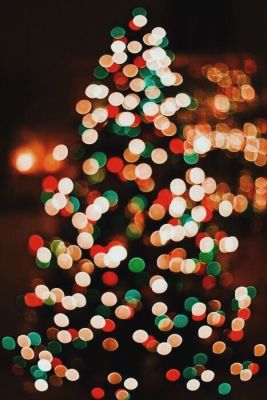 Source: Christmas.FrauenDIY
Christmas lights are tiny lights stringed together and is often used as decoration during Christmas time. It is also called fairy lights because of how small each bulb is.
While we enjoy the convenience of electric lights today, the tradition of putting up lights during Christmas predates the discovery of electricity.
Why Do We Hang Up Christmas Lights?
Origin of Christmas Lights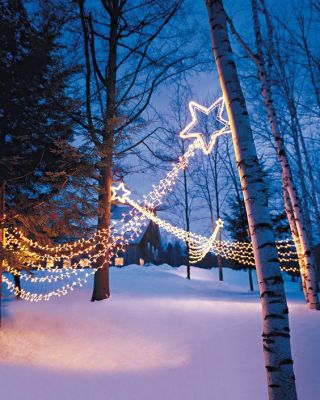 Source: Martha Stewart
As early as the 16th century, people in Germany were already practicing many of the Christmas traditions we have today. It all began with the Christmas tree and was quickly followed by other types of ornaments.
But what the season truly awe-inspiring and magical was the use of candles. Most Christmas trees were decorated with candles to symbolize that Christ was the light of the world. Of course, the practice didn't start out as Christian in nature.
In Pagan rituals, candles symbolized the return of the sun's light after the winter solstice. When Germans became Christians, they adopted the tradition to Christianity much like why evergreen is used for Christmas trees.
So how did the modern Christmas lights we know of come about?
While other Christmas traditions were slowly dispersing throughout the world in the 19th century, Edward Johnson from New York was starting to make a name for himself through a young inventor named Thomas Edison. Edison was famous for inventing the light bulb.
When Christmastide came around, Johnson had the bright idea to set up a tree by the window of their shop and wrapped around red, white, and blue bulbs around it. This was his way of giving homage to the ancient Christmas candle tradition and marketing their products.
Less than fifty years later, Christmas lights have become cemented in the holiday tradition.
How Do Christmas Lights Work?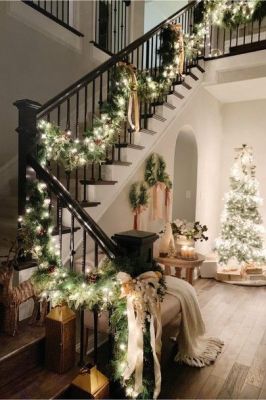 Source: LikeTK
When the modern electric Christmas lights first became popular, people were using tiny 120-volt incandescent light bulbs. You'll find that not many choose to go down this road, even though some still sell this kind.
Why is that? Well, there are three main reasons why this type of Christmas lights isn't popular nowadays:
They take up so much power. Each light bulb is 5-watts, so multiply that by around 50 and you'll be consuming about 250 watts. It's not the most economical route to go.
They make a lot of heat. A 250-watt strand of Christmas lights can easily generate so much heat that it can rival a space heater. Needless to say, these lights can melt things on their own.
They are too expensive. The cost of this kind of bulbs can go up to 10 times the cost of more modern bulbs.
So why are they still being sold, and why are a people still buying them? The old kind of Christmas lights strands used a parallel system. When a bulb fails in this system, not all other bulbs will follow.
But by the 1970s, the mini-lights were invented, and it's been the way most Christmas lights are now made. A mini-light is a 2.5-volt incandescent bulb that looks a lot like the traditional bulb. However, their current is connected in a series.
The reason why most people like to buy them is because they have low wattage. In fact, a 50-bulb strand might only be around 25 watts (truly far from the previous 250 watts!). They are also less expensive and will only cost you a mere $3 per strand.
Its main disadvantage is that when one bulb dims, the others will dim as well. Removing one bulb from the series will also ensure that the whole strand will follow; unless you buy a strand with an internal shunt.
How Much Electricity Do Christmas Lights Use?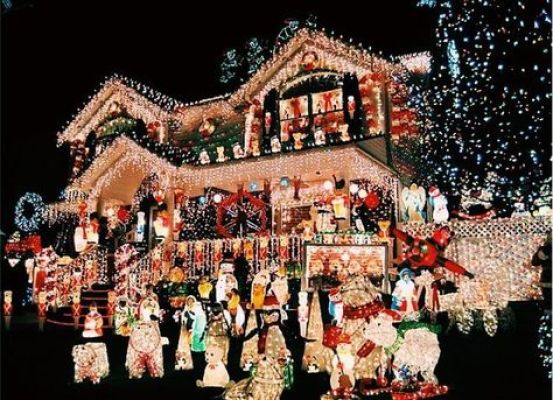 Source: Christmas Photos
This question is tricky to answer since there are many kinds of bulbs used in Christmas lights. How many strands you use and for how long your lights remain operational also affects the amount of electricity you consume.
Nevertheless, we can still estimate the additional cost that Christmas lights can add to your electricity bill this holiday season.
If you are using normal incandescent lights, you will be consuming about 40 watts per 100 lights. That's about $18 for 100 bulbs used throughout December. If you use your Christmas lights for about 5 hours daily the whole month, you'd probably need about $35 more for your electricity bill.
Choosing to go with LED lights will be more affordable since they use less power at 1 to 2 watts per 100 LED lights. If you use LED Christmas lights, you'll probably only need and additional $1 for the month's bill.
How to Put Christmas Lights On Trees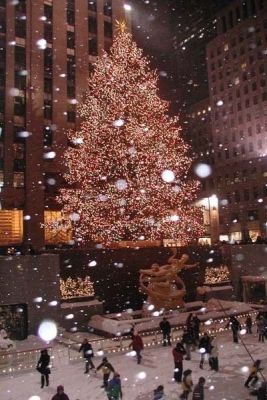 Source: Anastasia Blogger
You'd never guess the many kids of ways you can hang your Christmas lights on trees. For one, it also depends on whether or not your tree is artificial or live.
Plus, you also need to prepare your Christmas lights prior to hanging them up. Most people need to connect strings of lights together to wrap around their tree. Some who are more adventurous also like to sync up their lights to music.
Here are a few tips and tricks you might want to know:
How to String Lights on a Christmas Tree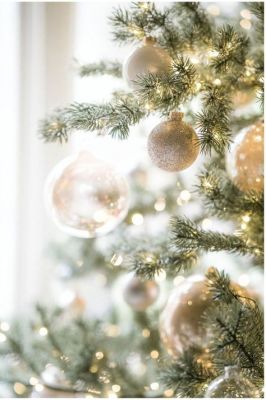 Source: Pinterest - B.D.
Let's talk artificial first. There's an easy way to hang your Christmas lights artfully, without worrying too much about tangling.
First, you should always remember to put up your lights before your ornaments. Hanging up other decorations can be bothersome when you need to keep avoiding them.
It's quite easy to hang Christmas lights on an artificial Christmas tree because they can be separated into umbrella-like sections. All you have to do is wrap your fairy lights around the branches, and voila, you're done! One tip is to light each section separately.
When it comes to live Christmas trees, first envision the tree as three different sections. Usually, you will need 100 lights per foot (so prepare a string of 600 lights for your 6-foot tree). Weave your lights across the branches, making sure that your Christmas light cord doesn't go across itself. Continue from top to bottom.
There are also other ways to hang your lights on your tree. Watch this video to find out more:
How to Connect Christmas Lights Together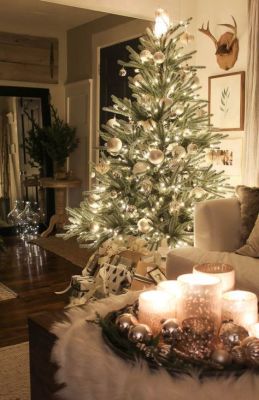 Source: Rooms for Rent
Instead of asking how many feet of Christmas lights for your Christmas tree you need, it's better to ask for how many lights. Christmas tree strings are more commonly referred to by the number of lights they have.
To answer the question posed above, you will need approximately 100 lights per foot of your Christmas tree. If you have a 7-foot tree, get 700 lights.
Now that that's clear, how do you connect each string to make one continuous line? Well, most Christmas light string will end with a socket for you to plug in the next string on. It's quite easy to do. However, you might want to keep in mind a few things, just to be safe:
Connect cords with the SAME number of lights. If you bought a 100-light string, do NOT connect it with a 50-light string because this will cause your strings to burn-out prematurely.
Do NOT overload extension cords. Know how much power your extension cord can carry.
Do NOT connect other light sets to the end socket. Same with the first rule, stick to similar strings.
Plug in lights before hanging them up. It's easier to check for burned out bulbs.
How to Sync Christmas Lights With Music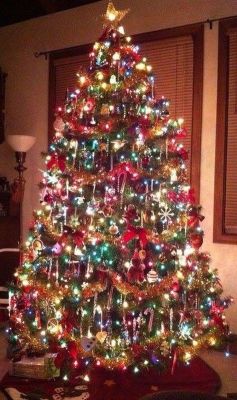 Source: Home Wow Decor
You've probably seen the videos of houses decorated with Christmas lights dancing to some kind of music. It's cool and really trendy. If you want to have that for your own house, you can! You just need a few extra things.
Most Christmas lights that can be synced with music come in their own packs. So it's much better to look for a pack you like, study their user instructions, and try it out.
To help you get started, here are two packs you might want to look into:
Outdoor Christmas Lights: How to Hang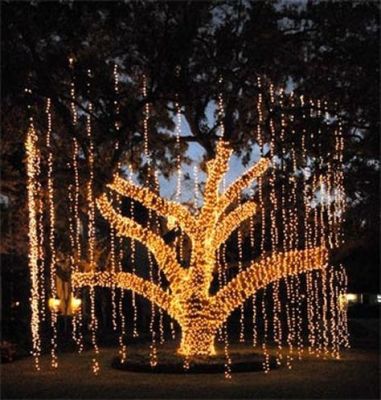 Source: Home Garden Magz
The easiest way to hang up Christmas lights on the exterior of your house is to use nails. Unfortunately, they are also highly damaging.
There are a few other alternatives that you can do instead. Here are some of them:
Hang your lights using gutter hooks
Instead of nails, choose adhesive hooks or clips
Use hot glue for brick and concrete
Look into net lights for easy draping across your shrubbery
| # | Item | Description |
| --- | --- | --- |
| 1 | Nails | For easy Christmas light hanging. |
| 2 | Gutter Hooks | Maximize the use of your gutter. |
| 3 | Adhesive Hooks | Least damaging choice of hooks. |
| 4 | Glue Gun | Temporary stick your lights to brick and concrete. |
| 5 | Net Lights | Problem-free draping of lights across your lawn. |
How to Fix Christmas Lights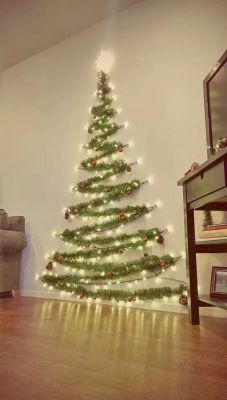 Source: Coach Decor
One of the most annoying things when it comes to working with Christmas lights is that they are quick to get damaged. To be honest, they are quite bothersome to repair. But with a little patience and know-how, they're still possible to fix.
The first thing you need to do is plug your lights to see if any bulbs are burned out. If there are, look if the cause for it is a malfunction. More commonly, all you'll have to do is replace that one bad bulb and you're good to go.
There are also times when that bad bulb is just loose. So make sure to check that it's tightly screwed.
Want to know more about the issue? Watch this video for your reference:
How to Store Christmas Lights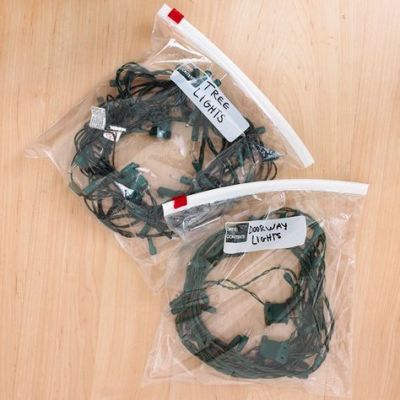 Source: BHG
The most important thing to remember when storing Christmas lights is that you should prevent your strings from tangling. Otherwise, it'll be quite the feat to untangle them the next you're going to need your lights.
There are quite a number of methods you can use. Here are some of them:
Wrapping them carefully using just the Christmas light strand
Using cable ties to secure the lights
Using cardboard to wrap around with
Then, of course, it's also a good idea if you invest in an organizer to keep everything clean.
Ideas on How to Use Christmas Lights
The sky's the limit when it comes to decorating with Christmas lights. To keep you inspired, here are a few awesome examples: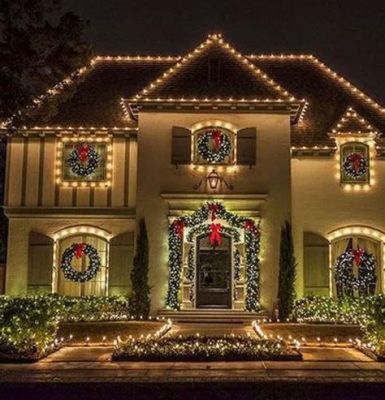 Source: RudsMyHome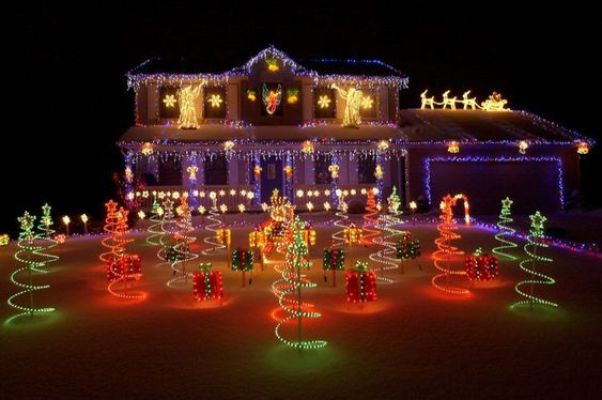 Source: Nimvo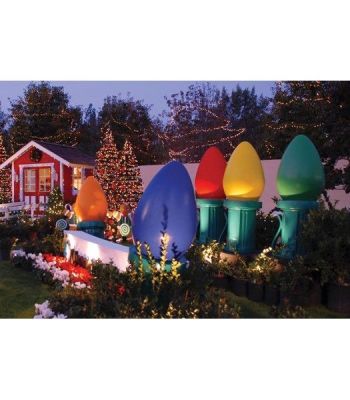 Source: All American Christmas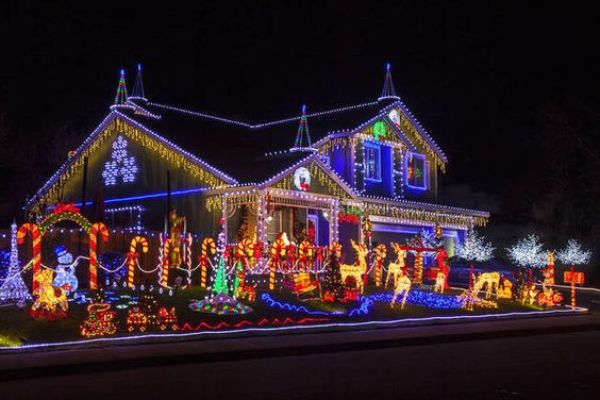 Source: Imagekind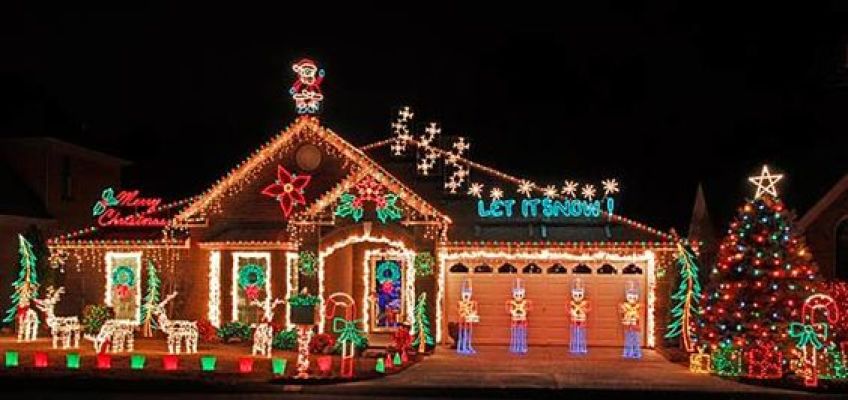 Source: This Old House
Where Can I Buy Christmas Lights?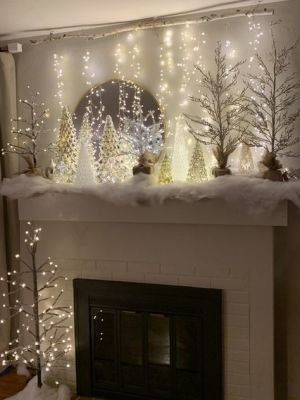 Source: Pottery Barn
Buying Christmas lights is simple. You can go to your local craft or hardware store, and they're probably selling them. Big stores like Target and Walmart also have a fair selection.
But if you don't want to hassle yourself into living your home, opt for online stores like Etsy and Amazon. They're sure to have a wide variety to choose from!
Where Else Can You Use Christmas Lights?
Aside from Christmas décor, fairy lights can be used in various ways all-year-round. Here are a few examples to inspire you: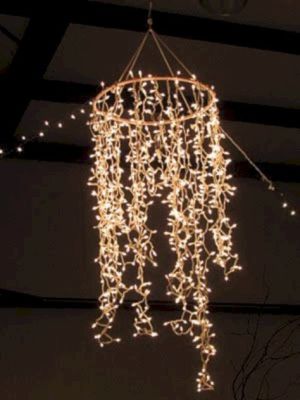 Create your very own romantic chandelier! Source: Go DIY Go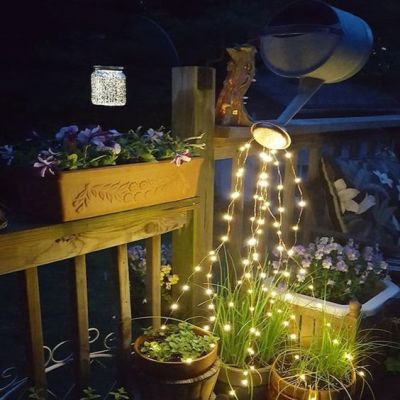 Use it to decorate your garden! Source: Etsy - LavenderandLaceUS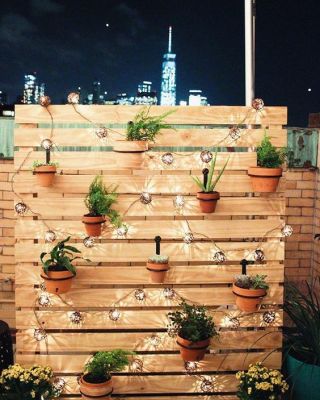 Light up your plants! Source: @steffy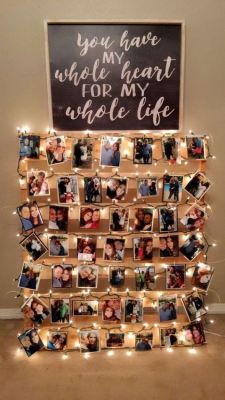 Brighten up your collage! Source: Society19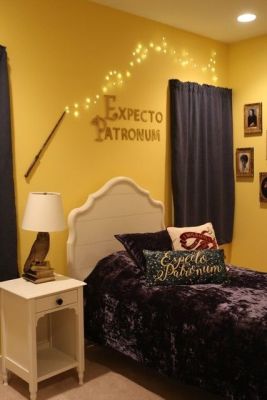 Make your room more magical! Source: PBTeen
Conclusion
Christmas lights make everything more fun and bright (literally!). While they're not as iconic as Christmas trees, these lights elevate all your decorations especially at night time. They just look so festive!
Sure, they can be bothersome because they add to your electricity bill, they get damaged quickly, and not to mention, they tangle a lot. But that's all worth it when you see your house all lit up for the holiday season!