How to Decorate With Christmas Ornaments? in 2023
When you think about Christmas, the first thing that pops up in most people's minds is a Christmas tree. But instead of the actual tree, it'd probably be decorated already. Garlands and tree trinkets have been intertwined with the tradition of putting up a tree during Yuletide since it became popular.
Rarely do you think of a Christmas tree without its decorations. Aside from the bright lights and festive ribbons, what makes a Christmas tree fun to look at is its ornaments. There are numerous kinds of ornaments sold today! So what should you get for your own tree? Better yet, should you opt to make your own?
Read on below to know more about Christmas ornaments. Discover tips and tricks on how to make your own, or where to buy them!
What Is a Christmas Ornament?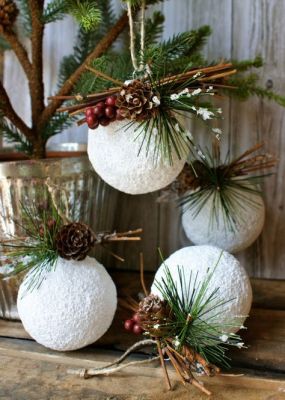 Source: Moco Choco
A Christmas ornament is a type of décor you adorn a tree with, aside from garlands and ribbons. They are usually circular in shape. Although more creative designs have come out in recent times.
Christmas ornaments are also called 'Christmas baubles' or 'Christmas balls.' Most ornaments are made from glass, metal, wood, or ceramics.
Unlike genuine Christmas trees and edible decorative chains, Christmas ornaments are usually reused year after year. So you don't necessarily need to buy again and again. In fact, some families make it a tradition to create their own Christmas baubles to collect and reuse every Christmas.
Why Do People Put Christmas Ornaments on Trees?
There are many reasons why people put up Christmas ornaments in their trees. In earlier times, people hung Christmas decorations as a symbol of their religious faith. However, that's not a common reason nowadays.
Since a lot of Christmas traditions have been ingrained in modern families who do not necessarily follow the same faith, putting up Christmas ornament is based more on personal traditions than religious ones. Christmas, today, is a season for getting together and enjoying being with family.
What Do Ornaments Represent On a Christmas Tree?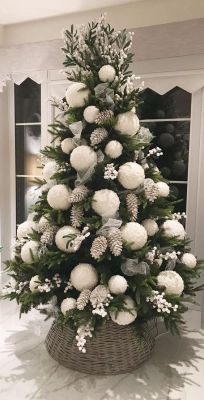 Source: Hike N Dip
The meaning of Christmas ornaments differs depending on the person and the family. This is because the tradition of hanging up Christmas ornaments is the most personal out of all the Christmas traditions today.
If you're talking about the symbolism of the Christmas ornament in olden times, different ornaments represent different things. Some of the usual ornaments hung up on Christmas are balls, candles, bells, pine cones, and wreaths.
The Christmas candles signify the hope for a prosperous new year. The Christmas bells are a sign of the people's joy because of the arrival of Christmas and the baby Jesus.
Pine cones, on the other hand, come from a more Pagan tradition that was adopted to the Christmas celebration. Pine cones represent hope and unity. Christmas wreaths, on the other side, are ornaments that symbolize eternal life.
But those aren't the only ornaments hung on your Christmas tree. In fact, most families don't even subscribe to old symbolisms. Christmas ornaments are a more personal and heartfelt tradition that is centered on the family itself.
Every year, you get to choose an ornament that celebrates a milestone. For example, it might be you and your partner's first Christmas together, so you buy a special ornament. Or, your first grandchild was born, so he gets his own ornament.
People nowadays also give ornaments as thoughtful gifts. You can convey what you think of a person by giving them their very own ornament.
How to Make Christmas Ornaments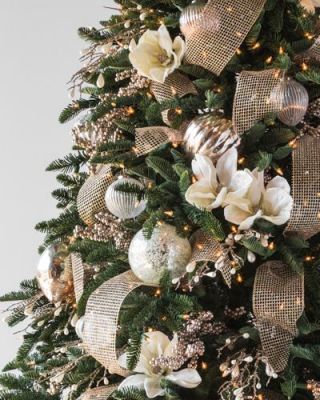 Source: Balsam Hill
As Christmas ornaments are such a huge hit when it comes to holiday celebrations, it's also a blast if you could make your own. Sure, store-bought ornaments look pretty and offer a more elegant aesthetic. But handmade ones can show how much you care and think about the people you love during the holidays.
So if you want to learn how to make your own Christmas ornaments, read on below!
Do It Yourself Christmas Ornaments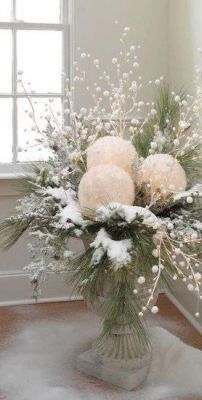 Source: This Silly Girl's Life
Here's the thing. There are so many ways to make your own Christmas ornaments. Each different project will require different materials and different steps. It's really up to you and what type of Christmas ornament you want to create.
Instead of showing you a step-by-step guide, here are Christmas ornament sets you can get for easy DIY-ing:
Didn't find any of the sets to your taste? Don't worry! You might still find what you're looking for below:
Christmas Ornaments Kids Can Make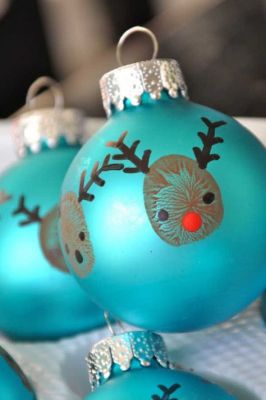 Source: DIYhsh
Like other homemade ornaments, the kind your kids is full of possibilities. It really does depend on what your child wants to make and how they want to make them.
You can play with colorful strips of paper, or do one with glitters. You can create ornaments by painting, coloring, and even gluing various fabrics together.
For older kids, you can also try knitting or crochet, sewing, and even woodwork for your ornaments. But if you just want an easy project to help pass the time, here are a few DIY ornament sets to check out:
How to Paint Christmas Ornaments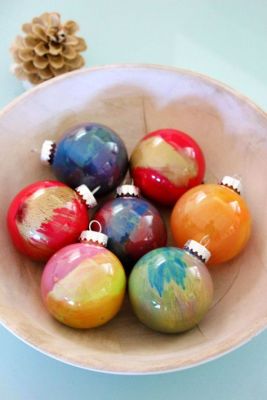 Source: EHow
Have you recently seen those beautiful marble Christmas ornaments on the internet? Isn't it amazing that most of those decorative balls were made at home and not store-bought?
You probably want to make your own as well. How to hand paint your Christmas ornaments is actually quite easy.
In fact, here are a few simple steps:
Step 1: Get your chosen ball as a base.
You can get either a clear, acrylic ball or a glass one. While both work well, balls made of glass are easier to paint.
Step 2: Clean your ball.
Using rubbing alcohol, make sure that your ball is clean so that dirt won't cling to the paint.
Step 3: Use a squeeze bottle filled with paint.
Fill a squeeze bottle with your desired acrylic paint. You can do whatever shade and how many numbers of colors.
Step 4: Squeeze paint inside the ball.
Gently squeeze the paint inside the Christmas ball, and swirl it around as desired. You can also add other colors to fill up any remaining gaps.
Step 5: Put the ball upside down on a cup. Let dry.
Place the ball upside down on a cup to let it dry. Keep the ball upside down for about 48 hours before attaching its cover.
How Are Glass Christmas Ornaments Made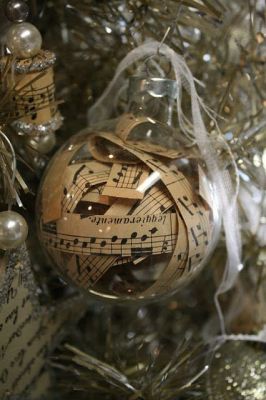 Source: DIY to Try
Glass ornaments have been in circulation for a long time. In fact, they were what replaced edible ornaments during the late 1800s. Making glass ornaments became a family business.
First, a glass tubing is heated over a Bunsen burner. Once properly heated, the men of the family blew on the tube to create different shapes. Then, other family members used a solution to coat the insides of the ornament. This solution allows the ball to reflect light.
After, these balls would be hung upside down and dried overnight. When they are thoroughly dried, these balls are dipped in different shades of lacquer and are decorated accordingly.
Want to see the action? Watch the video below:
How to Decorate with Christmas Ornaments
Decorating with Christmas ornaments is half the fun of putting up a Christmas tree. You get to personalize how your Christmas decorations look, and all you have to do is hang up little balls and whatnot.
If you need to refresh your ideas on how to decorate this Christmas, check out these examples below: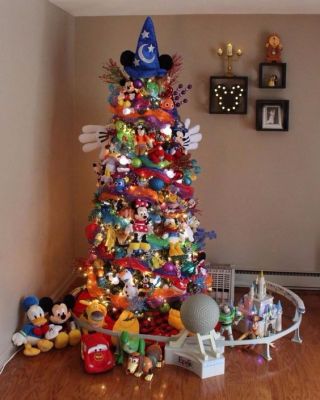 Source: Pop Sugar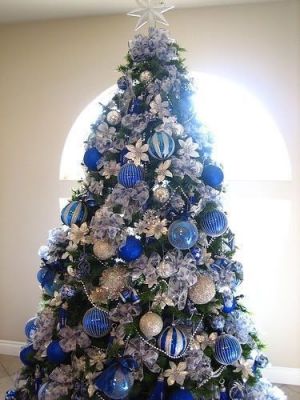 Source: Christmas – 365 Greetings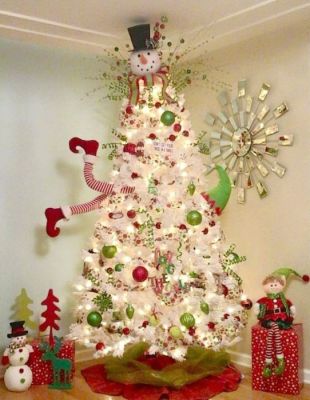 Source: Kids Kubby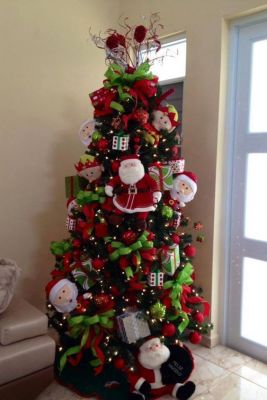 Source: Hike and Dip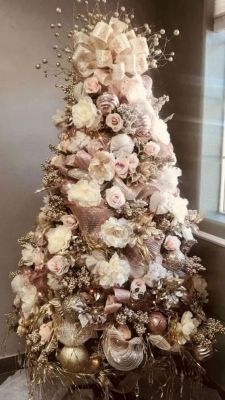 Source: Kuliah Sehat
How to Hang Ornaments On A Christmas Tree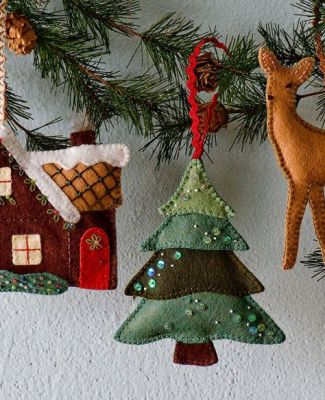 Source: Alicia Paulson
So, how to put ornaments on a Christmas tree is actually quite easy. Most ornaments already come with a looped thread. All you have to do is to hang the thread on the branches of your Christmas tree.
For a more comfortable time decorating, make sure to put all of your ornaments last. That means, put up your lights first, and then your ribbons next. If you have décors like glittered branches and huge leaves, add those in as well. Lastly, put your hanging ornaments on the branches.
How to Display Christmas Ornaments Without a Tree?
While ornaments are traditionally made to be put on Christmas trees, you don't need to stick to that particular tradition. Be creative!
Why not hang your Christmas ornaments all over the house? Need some inspo? Check out these creative décor ideas: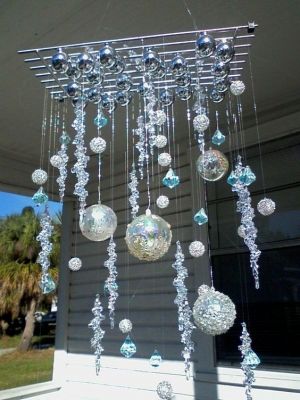 Source: Cut Out and Keep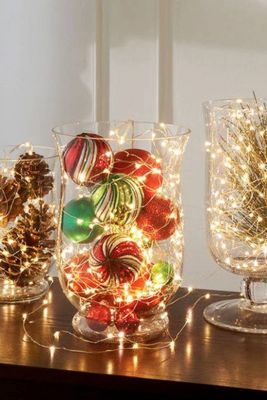 Source: The Honeycomb Home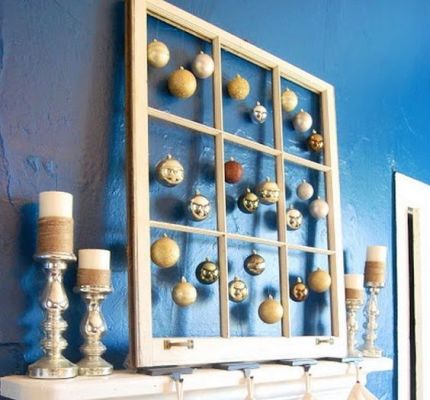 Source: Coupons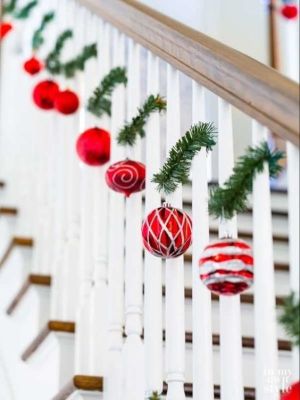 Source: Bobvila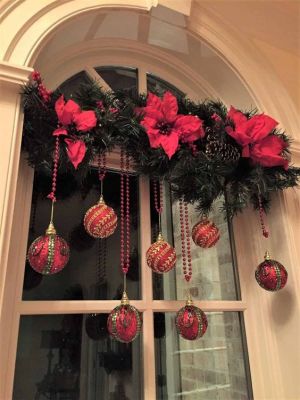 Source: Twinsdish
How to Store Christmas Ornaments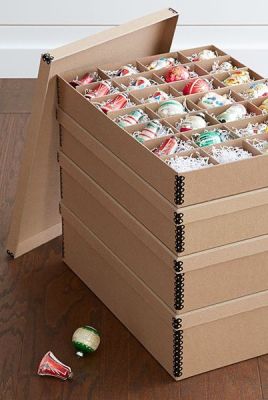 Source: Good Housekeeping
Let's be honest. You don't usually use your ornaments year-round. So what do you do with them when it's not Christmas time? You store them, of course!
Since Christmas ornaments are very personal, you want to make sure that they won't break. That's why you'll need special cases when it's time to hide your ornaments away.
To help you get started, here are a few storage boxes specially made for Christmas ornaments:
What To Do With Broken Christmas Ornaments?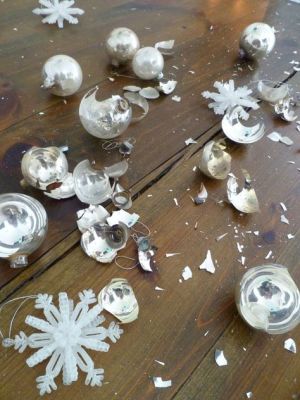 Source: Patina White
Decorating with Christmas ornaments are fun, but they can be disheartening when they get broken. Most of your ornaments would probably have sentimental value. It'll be hard to let them go.
Here's the good news! You don't actually need to let go of your broken ornaments. Instead of throwing them away, you can upcycle them instead. Here are a few DIY projects you can make for your ornaments:
Broken ornament made into glitter for your new ornaments
Cover with cotton balls for pompom ornaments
Create broken glass mosaic for wall art
Use broken ornaments to create your Christmas wreath
Make a Christmas tree topper with your broken ornaments
Ideas on How to Decorate With Christmas Ornaments
See, there are lots of decorating possibilities using your Christmas ornaments. It's just a matter of using your imagination.
Need more examples for this Christmas' decoration projects? Check these out!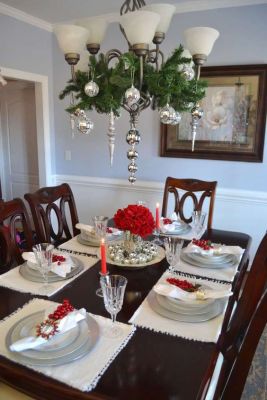 Source: Life on the Bay Bush Blog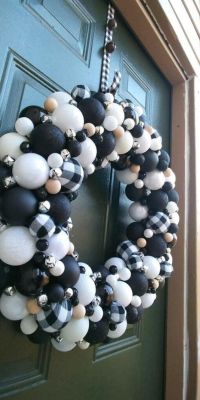 Source: Etsy – iLoveThatWreath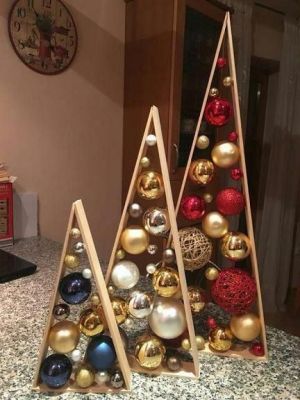 Source: istrisholehah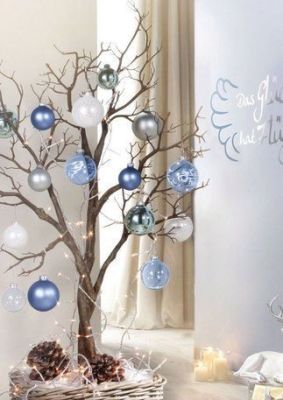 Source: Interior Design Fans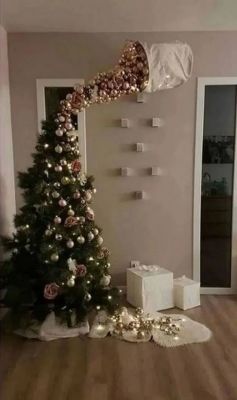 Source: Bella Fabrics VA
Where Can I Find Christmas Ornaments?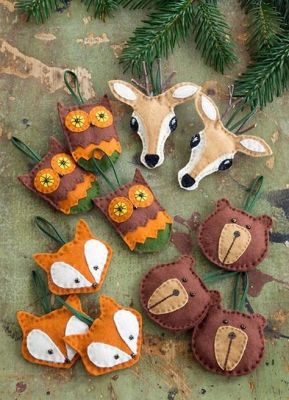 Source: DIY Meg
The great thing about having such a widespread tradition is that you can buy them anywhere. Christmas ornaments can be found in most craft stores like Michael's. You can even find them in general stores like Target and Walmart.
You can also probably find Christmas ornaments in specialty shops, vintage stores, and small local boutiques.
But if you're not feeling up to going out, that's fine. You can always browse online shops like Amazon and Etsy for beautiful Christmas ornaments.
Conclusion
Christmas ornaments have been around almost as long as Christmas trees. While they started out with Christian symbolism, most families today opt for more personal and sentimental reasons when putting up Christmas ornaments.
If you want to give your loved ones a thoughtful gift, a personalized Christmas ornament is always a good idea. In fact, you can even make your own! DIY ornaments are easy to do, depending on how you want to make them. After all, the sky's the limit when it comes to decorating with Christmas ornaments!