What Is An Easter Wreath And How Decorate With It? in 2023
Spring is upon us again. What better way to celebrate the lovely weather by decorating the house in light and vibrant colors to show that winter is over? Plus, the beginning of spring means that Easter is almost here!
Aside from waiting for the Easter bunny to hop around and hide colorful eggs around your house, there are so many kinds of Easter décor you can make. If you look at craft sites like Pinterest, Easter wreaths are becoming all the rage during the spring season.
Never encountered this spring decoration before? No problem! Learn all about the Easter wreath, how you can make it, and how to decorate with it right here!
What Is a Wreath?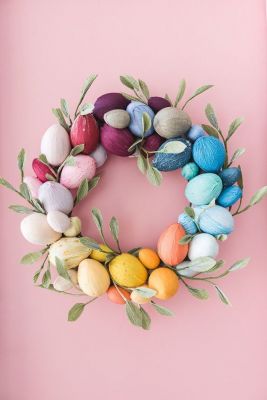 Source: Country Living
Wreaths have been around for hundreds of years. They are mostly used as a form of decoration as well as ceremonial accessories for different cultures around the world. In fact, you can trace the history of wreaths as far back as ancient Greece and Rome.
But what actually are wreaths? In the simplest terms, a wreath is an assortment of different materials designed in a circular shape. A traditional wreath makes use of more natural pieces like twigs, fruits, flowers, and the like.
The great about a wreath is that it can a thousand different things. It all depends on what type of materials you use to make it. For example, a Christmas wreath is usually made with pine, evergreen leaves, and holly berries.
But that's not why you're here today!
What is an Easter Wreath?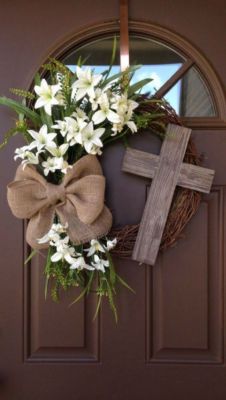 Source: Trend de Decor
An Easter wreath is, essentially, like a Christmas wreath. At its core, an Easter wreath celebrates a holiday. However, most people use an Easter wreath for a more secular reason. That is because most everyone knows that when Easter is here, spring is also near.
As such, Easter wreaths are more commonly used to celebrate the coming back of spring. It shows your guests how happy you are that the weather is nicer, and flowers are blooming once again. That is why most Easter wreaths are created with many pretty flowers in different vibrant colors.
But what flowers are for Easter wreaths? Well, you can never go wrong with tulips, white hydrangeas, pink peonies, and lilies. They provide a soft but lively look to your Easter wreath. Aside from flowers, you can also get creative and incorporate other elements like Easter eggs or pastel-colored sweets!
What is the Significance of Religious Easter Wreaths?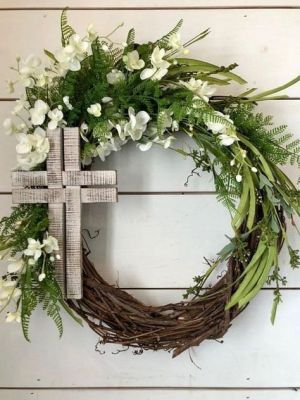 Source: Go DIY Go
Easter is a sacred holiday for Christians. It is the celebration of Jesus Christ's Resurrection, and is considered the most important Christian holiday.
The use of an Easter wreath isn't quite as traditional to the holiday. That doesn't mean you can't use it! A wreath on Easter just signifies that you're celebrating this holy event as well.
How To Make Easter Wreaths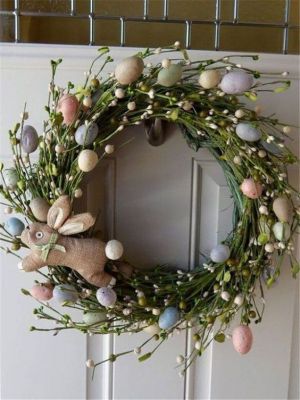 Source: Sumcoco
Making Easter wreaths is a very enjoyable and personal project. There's no wrong way in doing it! You just have to be creative and show what spring is for you through your design. That being said, you also have choose whether you'd like to actually make your Easter or buy one in-store.
Both ways are excellent and will depend on how much time you can dedicate on this project. If you're a super busy person, buying your Easter wreath might be a better option. However, making DIY Easter wreaths is also an excellent crafting exercise if you have the time!
How to Make Easy Easter Wreaths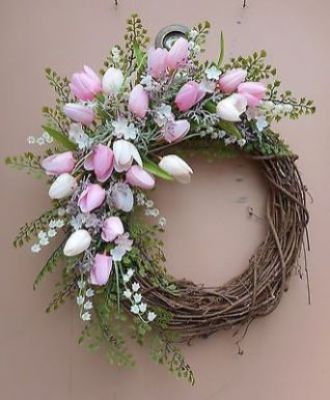 Source: Decoratop
Just like Christmas wreaths, the Easter variety is also a piece of cake to create. It all depends on how simple or complex your design would be. Whether you go with easy to make Easter wreaths or hard ones, there are several materials that you will probably need for both.
To help you get started on your DIY project, here is a list you can consult:
| # | Item | Description |
| --- | --- | --- |
| 1 | Floral Wreath Base | Make your life easier by buying a ready-made wreath base. |
| 2 | Wooden Wreath Base | If you're going for a more natural look, a wooden base is the way to go. |
| 3 | Fake Vines and Foliage | Make your wreath look fuller with fake vines and foliage. |
| 4 | Fake Flowers | Look very much like spring with fake flowers all over your wreath. |
| 5 | Spring-Themed Ribbon | Prettify your wreath with spring-themed ribbon. |
| 6 | Pliers | Pliers will make snipping branches easier. |
| 7 | Scissors | Scissors are the DIY-er's best friend. |
| 8 | Glue Gun | Use glue gun to attach your décor more securely. |
How to Make Cute Easter Wreaths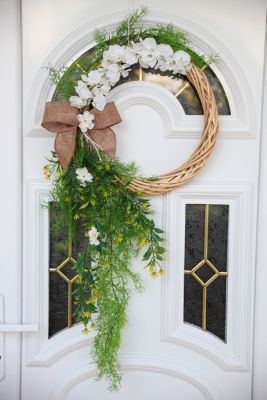 Source: DIY n Crafts
Cute Easter wreaths are all the rage now since making wreaths for spring is becoming more and more commonplace. Sure, you can embrace the soft and feminine look by going with a traditional floral wreath. But if you want to make a more modern and cutesy wreath, why not try making one with deco mesh?
How to Make Easter Wreaths With Deco Mesh
Step 1: Choose the desired colors of your deco mesh. Cut.
You can choose to do different colors (suggestion: choose 4). Make sure to cut your mesh into 12-inch pieces.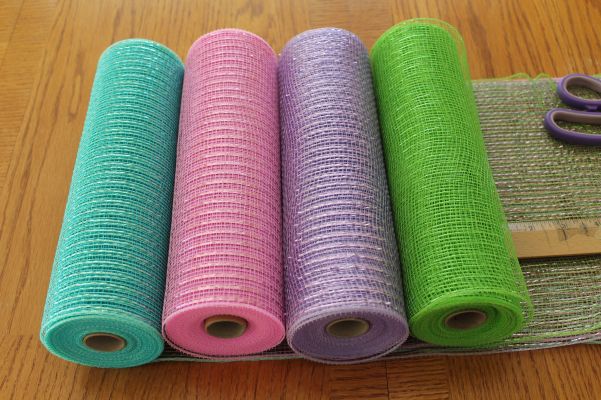 Source: The Wreath Depot
Step 2: Pick up deco mesh, one from each color. Tie together.
Your deco mesh pieces will roll automatically. Bunch them together and tie using decorative ribbons or colorful pipe cleaners. Do as many bunches to cover the whole of your wreath base.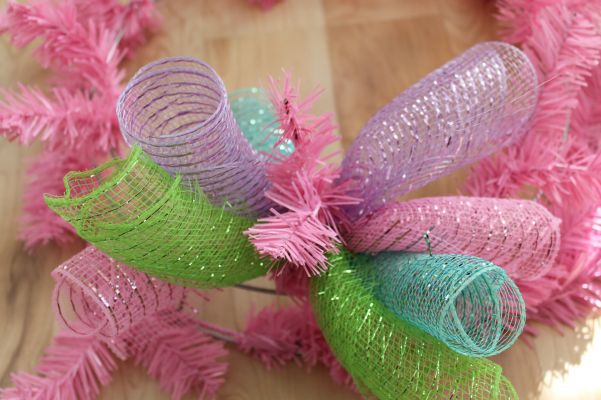 Source: The Wreath Depot
Step 3: Secure deco mesh on your wreath.
Use floral wire to fasten your deco mesh bunches to your wreath base. Make sure to cover all of your base to make your wreath look fuller.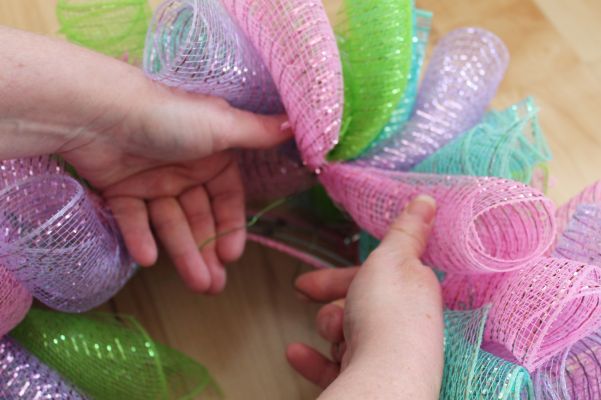 Source: The Wreath Depot
Step 4: Add other cute, decorative elements.
Using wire and hot glue gun, you can put up other designs on your wreath. Put plastic Easter eggs, bunnies, flowers, and whatnot.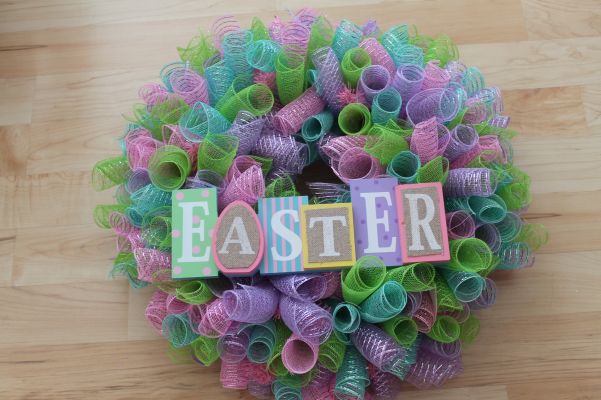 Source: The Wreath Depot
Step 5: Put up on your door or wall.
Place your beautiful wreath where you want it to go.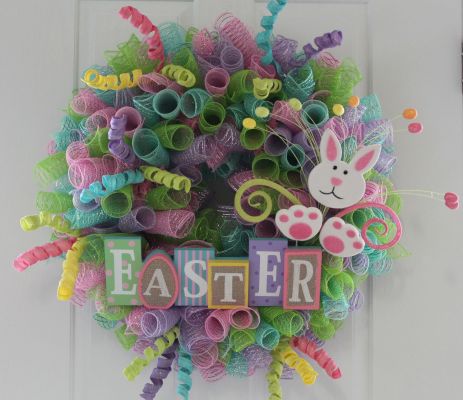 Source: The Wreath Depot
How to Make Easter Door Wreaths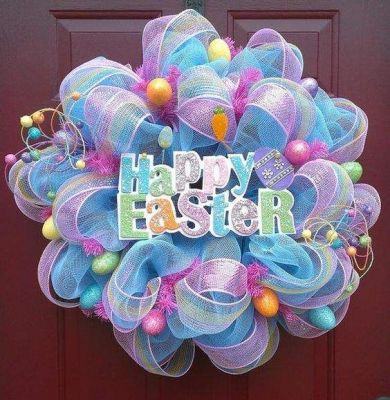 Source: Hike N Dip
When it comes to making Easter wreaths for your front door, you can choose to go two ways: go buy or DIY. Homemade Easter wreaths are definitely more personal and satisfying, but not everyone has the time to make them.
If you're a busy person, it might be better to just buy ready-made Easter wreaths. Don't worry! Fellow creative people have made a business selling their beautiful creations. If you're thinking of buying, here are a few incredibly designed Easter wreaths to choose from:
Easy Wreaths Children Can Make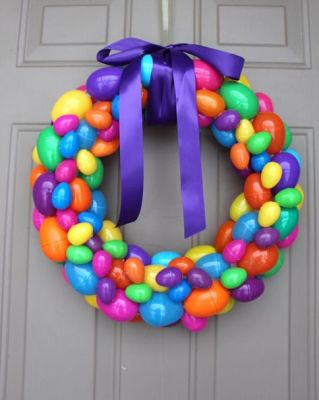 Source: Natalie East
Wreaths are the perfect holiday bonding project that you can do with your kids. Aside from encouraging their creativity, you can also spend some time with your little ones. But, let's face it. Not every design would be kid-friendly to make.
It's better to stick to mini Easter wreaths or wreaths with a super simple design. Why not try making Easter egg wreaths? Sure, it's fun to make Easter eggs out of plastic eggs (or even real ones!), but you can also use other materials like paper.
If you're looking for a fun and quick project, read the step by step guide on how to make a paper wreath below.
How to Make Easter Egg Wreaths
Step 1: Gather all your materials in one place.
You will need a paper plate, an egg-shaped cookie cutter, patterned paper, a glue stick, ribbon, and a pair of scissors.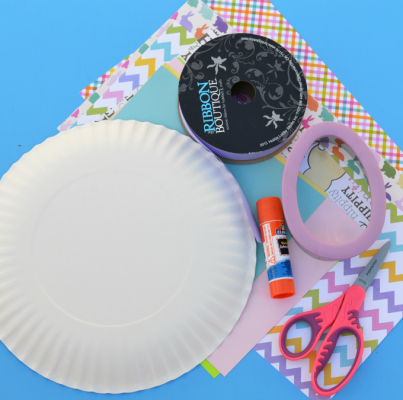 Source: The Resourceful Mama
Step 2: Use the paper plate as your wreath base.
Cut the middles of your paper plate to make a wreath shape.
Step 3: Trace and cut your patterned paper.
Trace the cookie cutter over your patterned paper to create paper Easter eggs.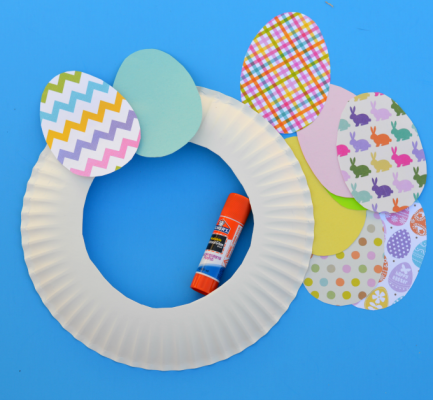 Source: The Resourceful Mama
Step 4: Paste your paper on the base. Put a ribbon.
Use the glue stick to paste the paper egg on your wreath base. Add a ribbon so you can put your wreath up.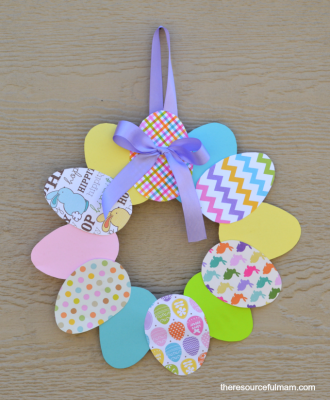 Source: The Resourceful Mama
Ideas for Easter Wreaths
As what was said above, creating your own Easter wreath is up to you. There are tons of designs you can make. You can even personalize your spring wreaths with different messages.
But with all the options open to you, it's understandable to get overwhelmed. So here's a few pictures of Easter wreaths to get you started: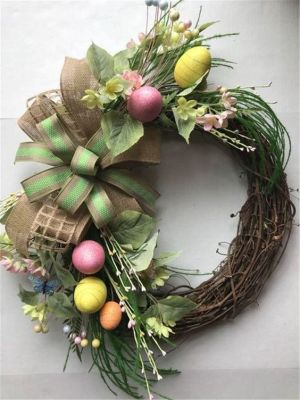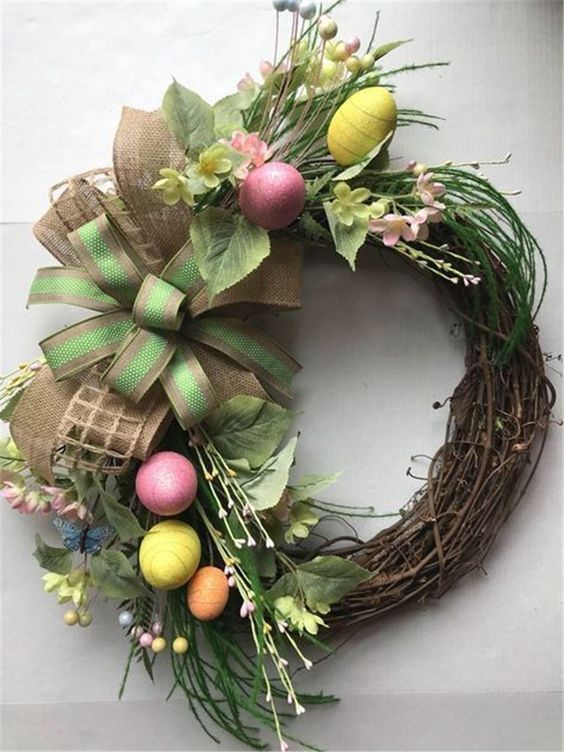 Source: Sumcoco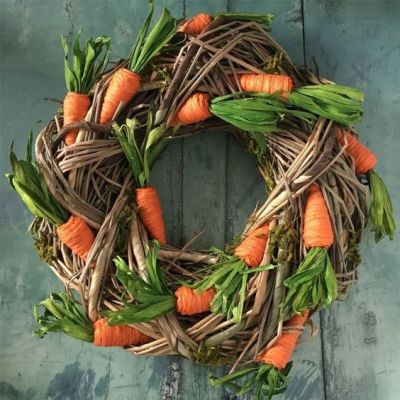 Source: House Beautiful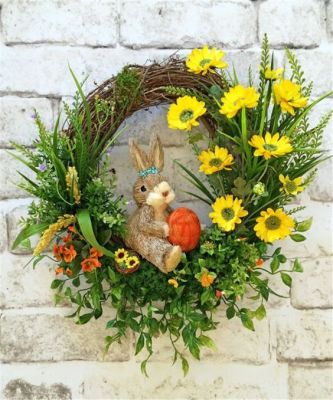 Source: Sumcoco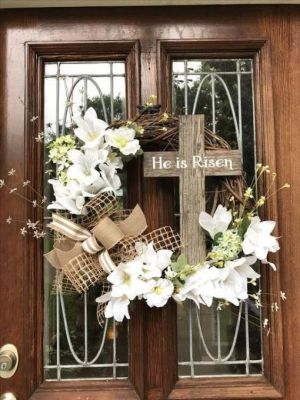 Source: Hike N Dip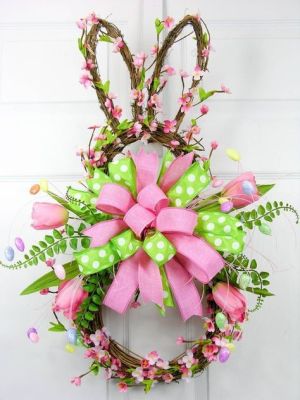 Source: Love and Marriage Blog
Where Can I Find Easter Wreaths For Sale?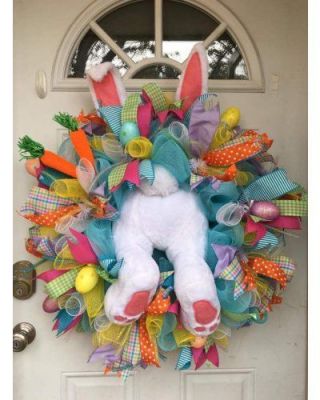 Source: The Tarnished Jewel Blog
Beautiful Easter wreaths are available in plenty of places. You can find big stores, like Walmart and Target, selling a bunch of them during the start of the season. Craft stores like Michaels would definitely have a few options for you to choose from.
But if you don't want to live the comforts of your home, that's fine! You can also shop online at stores like Amazon and Etsy. You'll surely find something you'll love for your home.
To help you out, here are a few recommendations you can check out:
Conclusion
While Easter wreaths are named after the most important celebration of the Christian community, many of the people who actually decorate their front doors with these wreaths don't have Easter in mind. Sure, you can still use an Easter wreath to show that you're celebrating the Resurrection of Jesus Christ. But these beautiful wreaths usually mean that you're excited for the new season; namely, spring.
In fact, it might be more apt to name these as 'spring wreaths.' They symbolize your joy about spring arriving once again, and have everything around you blooming. Aside from your usual bunch of flowers, you can also decorate your spring wreaths with plastic Easter eggs (or the Easter bunny himself!).
Whether you're celebrating Easter or just the arrival of spring, an Easter wreath is a beautiful way to brighten up your home. There's just something so refreshing when you see a bunch of colorful flowers and plants together. You can even use them to greet your guests when they come to visit!