Ironman - Furniture, Home Decor, Interior Design & Gift Ideas
There are a lot of benefits when you are an intelligent multi-billionaire who has a lot of time. Being an avenging superhero is just one of them. Just take a look at the interior of Tony Stark's Malibu cliff-side mansion. One sweeping glance tells you that the person who lives there is rich.
Sure, individually the furniture in Tony's place doesn't look mega-wow! However, the tasteful mix and matching of his designer furniture allows for the grandiose look. Tony sticks to beiges, creams, browns, and hints of black and chrome all over his place. It's modern but still homey.
Tony's Malibu Living Room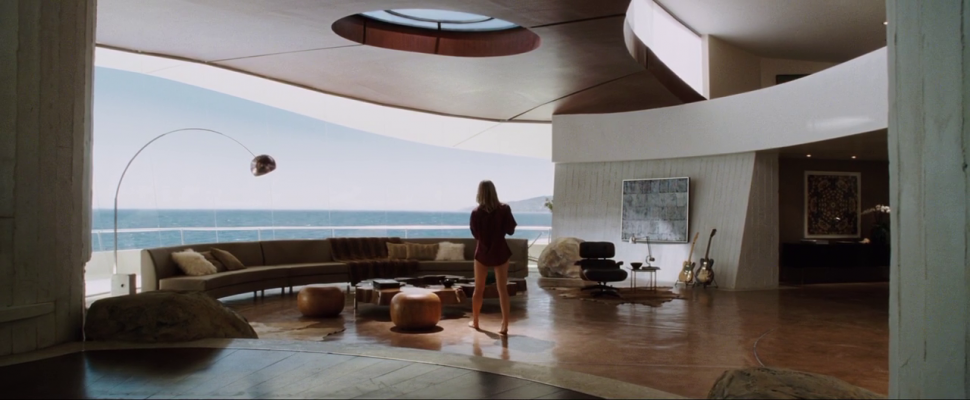 Inside Tony's beautiful living room, featuring contemporary furniture.
Similar Item: Corrigan Studio Omari Swivel Lounge Chair and Ottoman from Wayfair
Similar Item: Adesso 5170-22 Astoria Arc Lamp from Amazon
A Black Office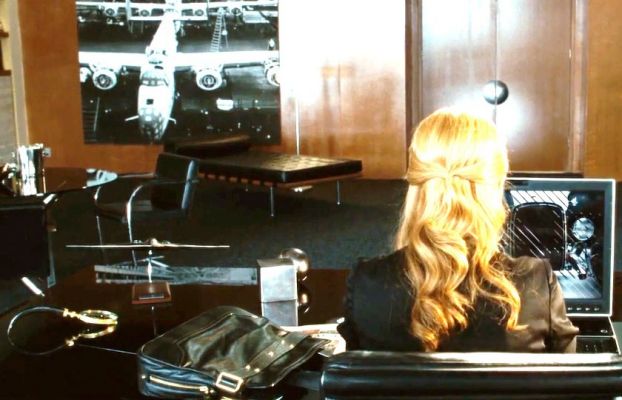 Pepper inside the very masculine office, featuring black leather and dark wood.
Similar Item: C2A Designs Flat Armchair from Wayfair
Inside the Stark Plane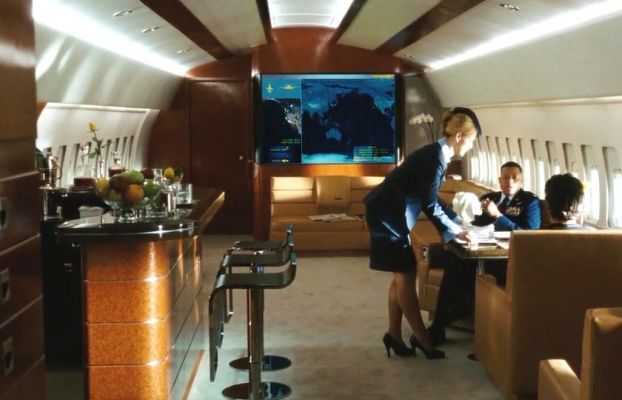 Polished wood and light leather makes a great look for Tony's plane interior.
Similar Item: sohoConcept Dora Piston Adjustable Height Swivel Bar Stool from Wayfair
A Wrecked Patio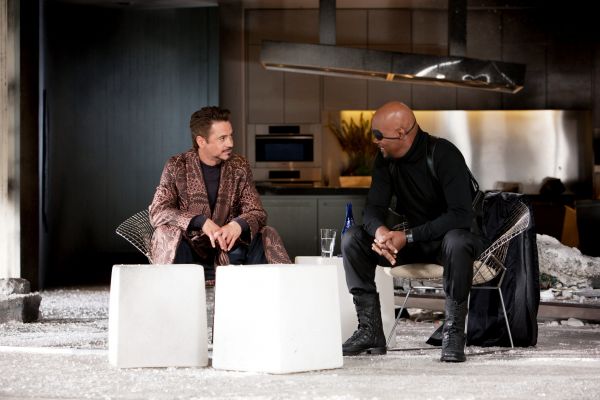 Tony and Nick Fury having a chat on Tony's wrecked house.
Similar Item: C2A Designs Modern Wire Syle Papasan Chair from Wayfair
Pepper's Office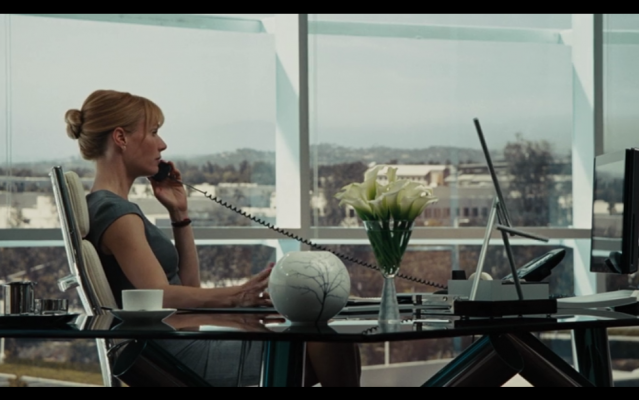 Pepper working behind her sleek office desk.
A Bright and Sophisticated Office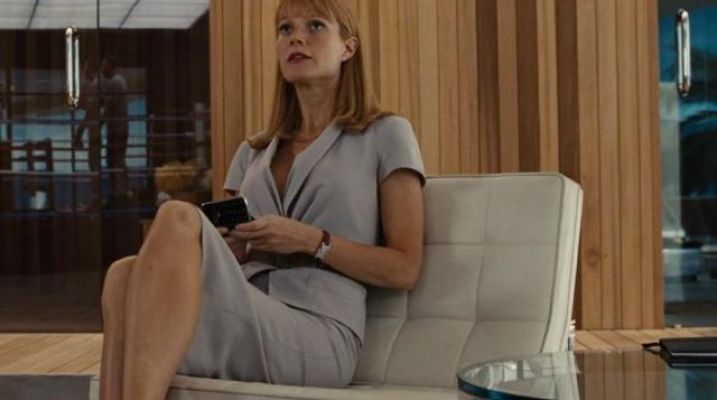 Pepper Potts sitting on a white Barcelona chair.
The New, Modern Living Room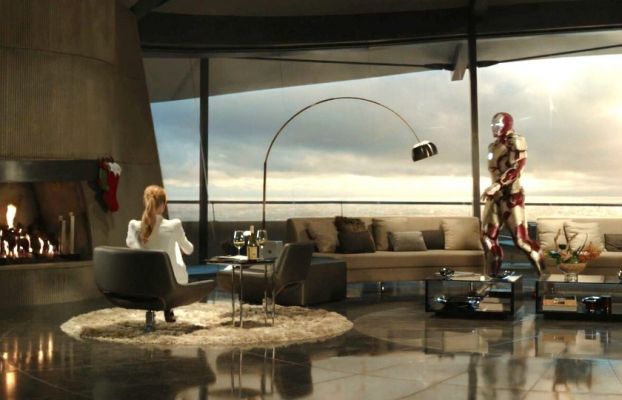 Pepper and Tony (as Ironman) inside his modern living room.
Similar Item: Wade Logan Matt Swivel Lounge Chair from Wayfair
Best Gifts for Ironman Fans
Ironman Print
Ironman Night Lamp
Arc Reactor Sketch Print
Arc Reactor Coasters
Arc Reactor Replica
About Ironman
Ironman is an Action, Adventure, Sci-Fi film released in 2008, and is considered by many as the film that started the golden era of the Marvel Cinematic Universe. It was directed by Jon Favreau.
Ironman and Tony Stark was portrayed and popularized by Rober Downey Jr.
Production Design by J. Michael Riva
Art Direction by David F. Klassen
Set Direction by Lauri Gaffin
Costume Design by Rebecca Gregg
The pictures used in this article in connection with the franchise, Ironman, is owned by Marvel Studios and all other owners of the show.