Sherlock - Furniture, Home Decor, Interior Design & Gift Ideas
The many adventures of Sherlock Holmes and Doctor Watson has entranced readers of many generations. It's not surprising that there is also a modernized take on this classic detective novel as well. And with that comes a 21st century rendition of the very famous 221B Baker Street.
While you can spot many modern amenities throughout Sherlock's flat, its overall theme is still dark and out-dated. The general clutter and dankness of the space shows how little its occupant cares for how it looks. After all, Sherlock is always busy thinking about other more important things.
Sherlock's Thinking Room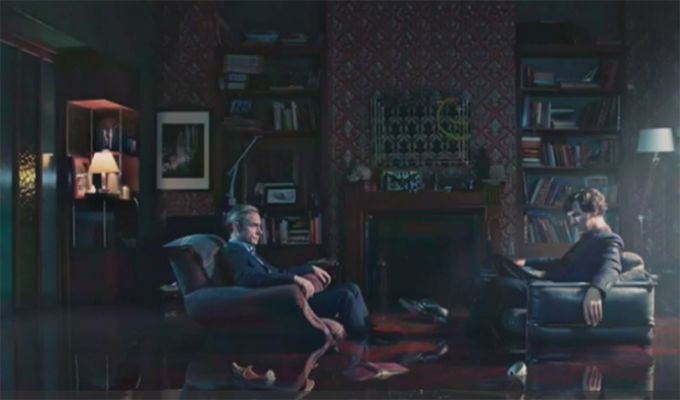 Sherlock and John sitting in 221B Baker Street's living room, featuring the iconic Le Corbusier armchair.
Similar Item: Orren Ellis Emersyn Armchair from Wayfair
Similar Item: Norwall Wallcoverings Inc Vintage Damask Ombre Wallpaper, Red/Rust from Wayfair
Sherlock's Living Room – Other Side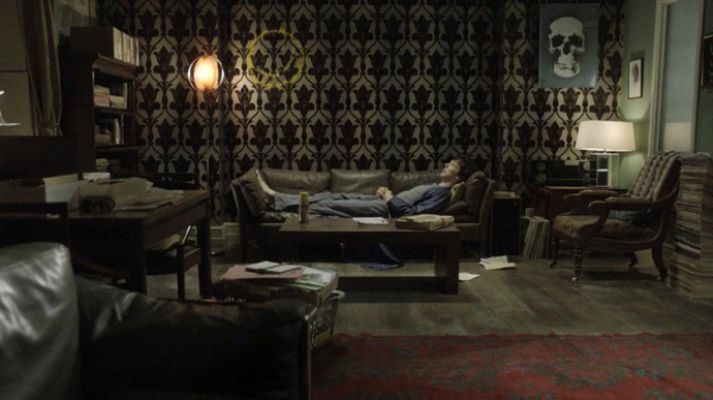 Sherlock lying down on the Halo Groucho Medium Aniline leather sofa in his living room.
Similar Item: Alcott Hill Krehbiel Italian Leather Chesterfield Sofa from Wayfair
Similar Item: House of Hampton Milford Damask Peel and Stick Wallpaper Roll from Wayfair
Wallpapers from Sherlock
Zoffany's Navarre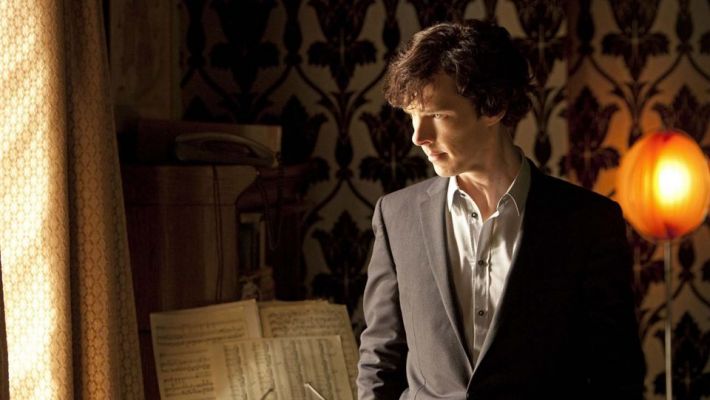 Irene Adler - Devil Damask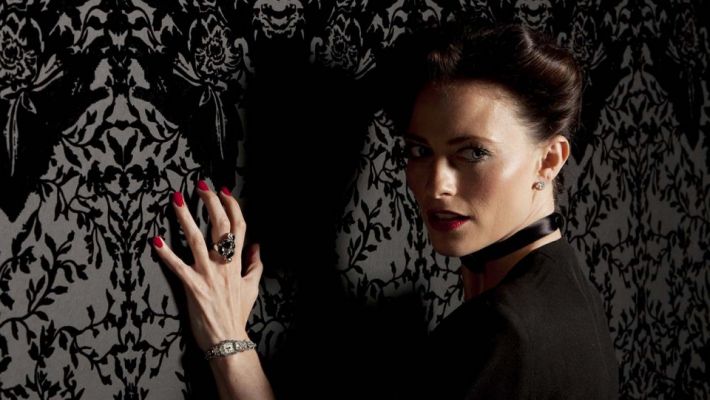 Chales Augustus Magnussen's Vortex Wallpaper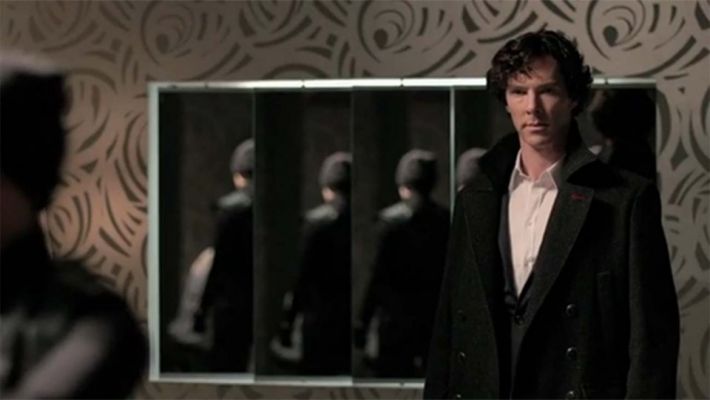 Dr. Watson - Amaranta Foresta Wallpaper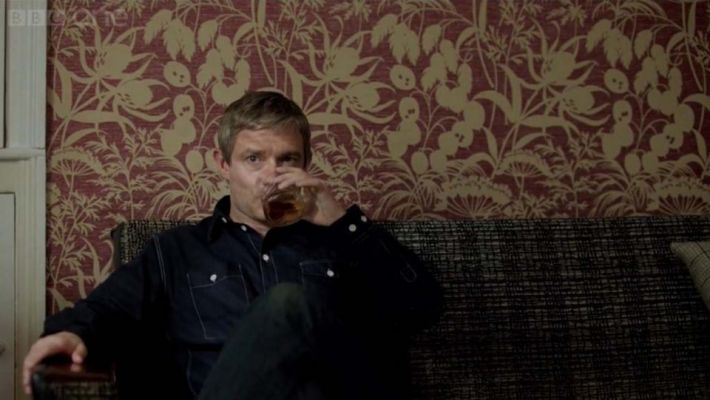 Sherlock Vintage Wallpaper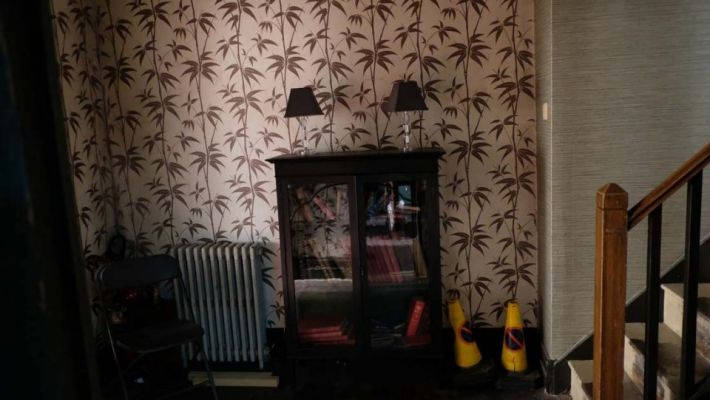 Best Gifts for Sherlock Fans
I Am Sher-locked Mug
Sherlock Minimalist Wall Art
Sherlock Holmes Quote Cross Stitch
About Sherlock
Sherlock is a British crime mystery drama series released in 2010, and was created by Mark Gatiss and Steven Moffat.
Its main characters are Benedict Cumberbatch as Sherlock Holmes and Martin Freeman as John Watson.
The following are credited for the most number of episodes worked for the show in their chosen fields:
Directed by Paul McGuigan
Production Design by Arwel Jones
Art Direction by Dafydd Shurmer
Set Direction by Hannah Nicholson
Costume Design by Sarah Arthur
The pictures used in this article in connection with the series, Sherlock, is owned by BBC One and all other owners of the show.