New Girl - Furniture, Home Decor, Interior Design & Gift Ideas
The high ceiling of Jess and the guys' apartment makes their living space look posh and put together. Their brick accents as well as wood furniture add to the beautifully organic look of the whole unit. But if you look closely at this artfully created room, almost everything is mismatched.
That's why the room feels super organic. Getting their inspiration from the industrial look of the whole unit, the gang saves up on their money and picks up pretty and usable furniture cast-offs from the streets and makes it work for their own space.
Everybody's Night In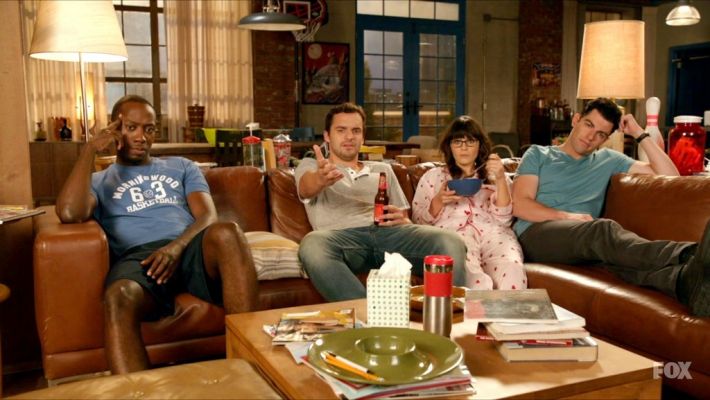 The gang lounging in their living room.
Everything on Top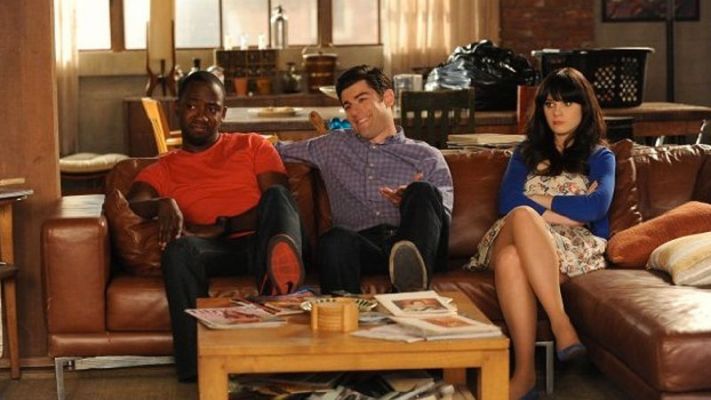 Winston, Schmidt, and Jess in their living room.
Sectioned Softness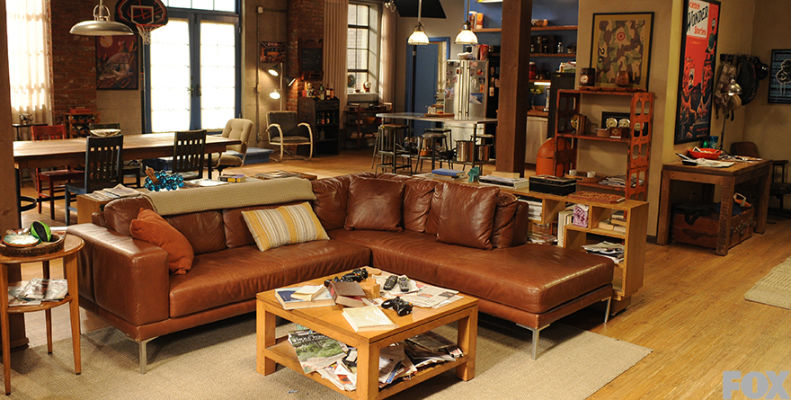 Wide shot of the gang's apartment.
Easy Breakfast Prep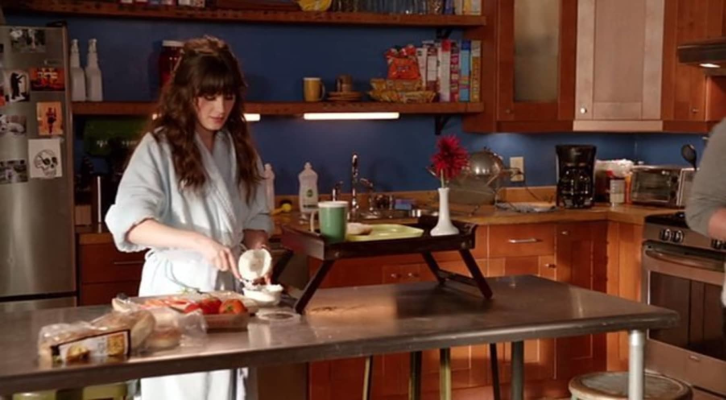 Jess preparing breakfast in the kitchen.
Cozy Kitchen Talks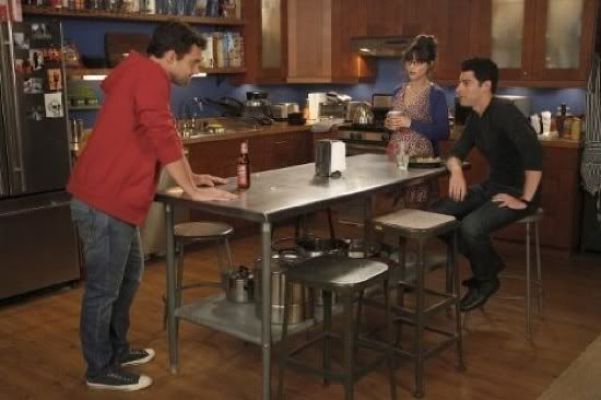 Nick, Jess, and Schmidt talking in their kitchen.
Light Up the Room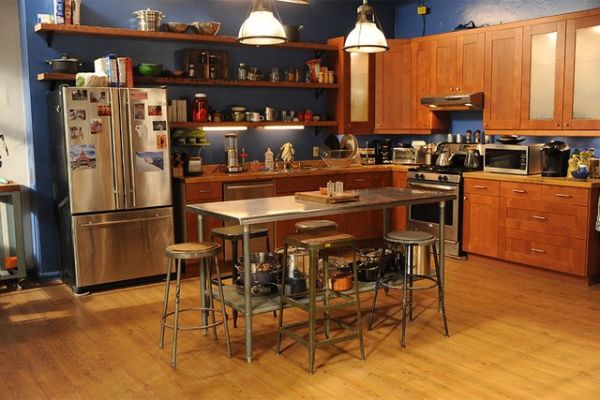 Wide shot of the gang's kitchen.
Room for Friends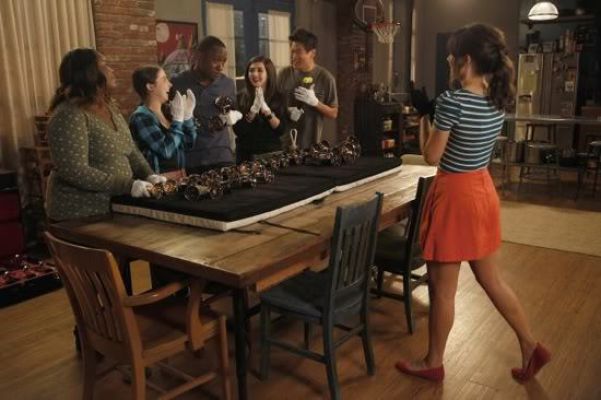 Jess, Winston, and friends playing with bells on the dining table.
Game Nights For All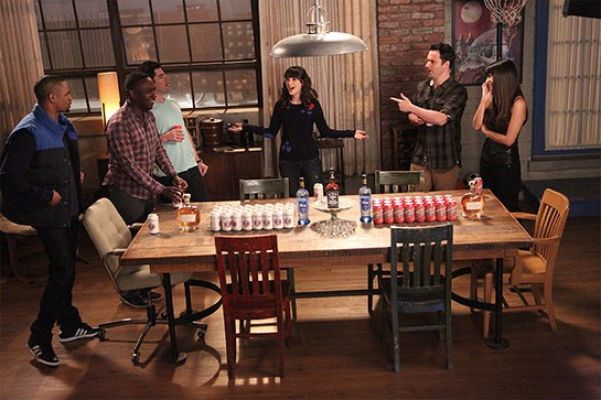 The gang playing a drinking game in the dining room.
Nightly Musings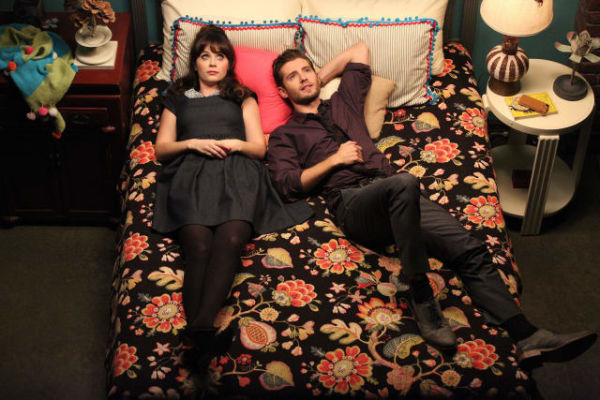 Jess and Ryan on Jess's bed.
Floral Dreams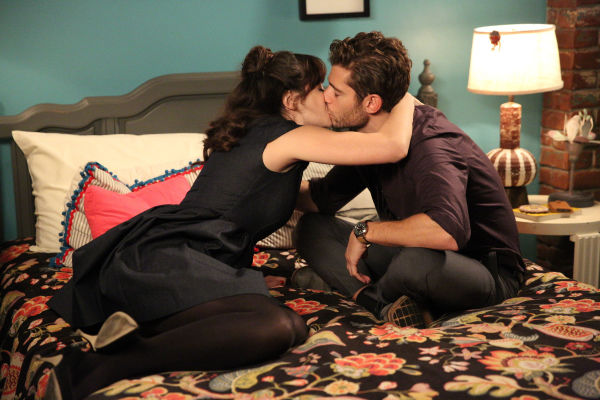 Jess and Ryan kissing on her bed.
Red Brick Wall Paneling
Schmidt Happens Quote Wall Art
Who's That Girl Quote Mug
About New Girl
New Girl debuted in 2011 and ended in 2018. It was created by Elizabeth Merriweather.
Some of its main characters were played by Zooey Deschanel, Jake Johnson, and Max Greenfield.
The following are credited for the most number of episodes worked for the show in their chosen fields:
Directed by Trent O'Donnell
Production Design by Michael Whetstone
Art Direction by Michael Budge
Set Decoration by Jane Shirkes
Costume Design by Debra McGuire