Star Trek - Furniture, Home Decor, Interior Design & Gift Ideas
The crew inside the USS Enterprise are amazing men and women who are brave enough to go where no man has been before. And for that to be a worthwhile experience, the inside of the USS Enterprise is not only well designed. It is also comfortably decorated.
The look and feel of Star Trek: The Original Series perfectly depicts the age when it was first shown. Released in the 1960s, the favored décor style of the USS Enterprise is Mid-Century Modern. Therefore, it's very retro but at the same time futuristic.
Meeting in Session: Tulip Chairs & Wood Top Tables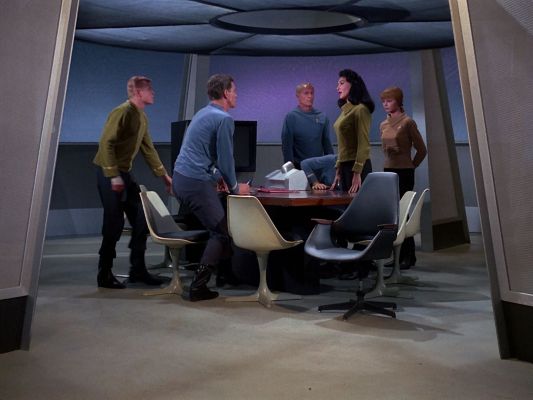 A meeting between colleagues, the room only big enough for the wood top table and a few tulip chairs.
Round Tables for Everyone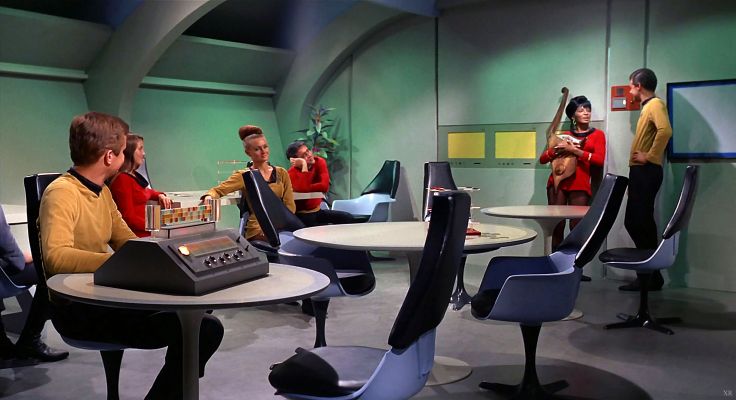 The crew chatting with round tables all around.
Inside the Control Room: Modified Tulip Chairs
The crew sitting on modified tulip chairs inside the control room.
Captain's Bluetooth Communicator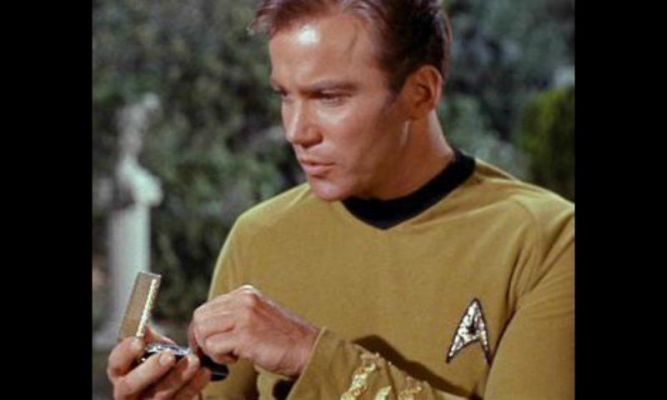 Captain Kirk using his communicator. You can also have your Bluetooth communicator now!
Star Trek Schematics Wall Art
Star Trek-Inspired Night Light
Star Trek-Inspired Wall Clock
Star Trek Desk Chair Cape
Star Trek Captain's Chair Replica
Star Trek-Inspired Hand Towels
Star Trek-Inspired Pillow Cover
Star Trek-Inspired Glass
Star Trek-Inspired Cutting Board
About Star Trek
Star Trek is a Sci-Fi franchise that spans novels, comics, magazines, films, and television series. It all started with the Star Trek: The Original Series tv show that was created by Gene Roddenberry and released in 1966. The first series ended in 1969.
Its main character roles were played by William Shatner (Capt. Kirk), Leonard Nimoy (Mr. Spock), DeForest Kelley (Dr. McCoy), and Nichelle Nichols (Uhura).
The following are credited for the most number of episodes worked for the show in their chosen fields:
Directed by Marc Daniels
Production Design by Walter M. Jeffries
Art Direction by Walter M. Jeffries
Set Direction by John M. Dwyer
Costume Design by William Ware Theiss
The pictures used in this article in connection with the franchise, Star Trek, is owned by NBC and all other owners of the franchise.