The Great Gatsby - Furniture, Home Decor, Interior Design & Gift Ideas
Want to feel part of the 1920s elite? Then, you'd better stock up on knowledge about The Great Gatsby's décor and design. Following an art deco design, most rooms in the movie are created to be luxurious and stunning to the eyes.
And like most rich people, their rooms also hold secrets. That's why you should think about balancing your place with beautifully elegant and stylishly gaudy designs.
Have Fun, Get Drunk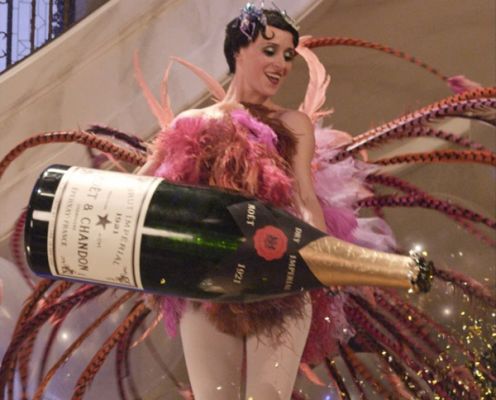 A woman holding a giant bottle of the champgagne, Moet & Chandon.
Similar Item: Amscan 36-Inch Champagne Bottle Foil Balloons from Amazon
A Famous Toast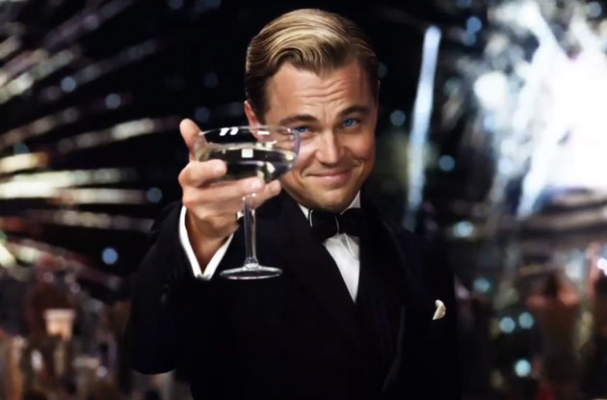 Jay Gatsby making a toast using a coupe champagne glass.
The Pink Room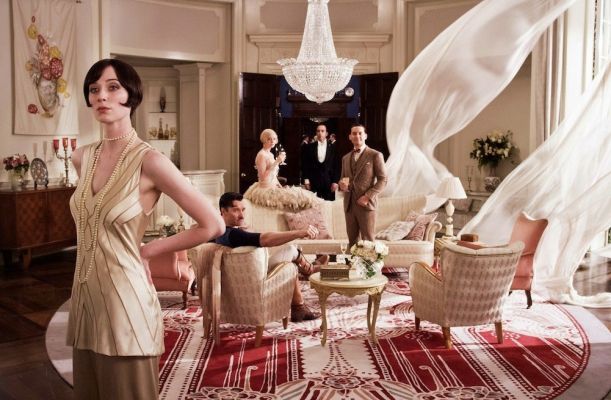 Jordan, Daisy, Tom, and Nick relaxing in the waiting room, complete with a beautiful crystal chandelier Victorian-inspired décor and high walls.
The Secret Space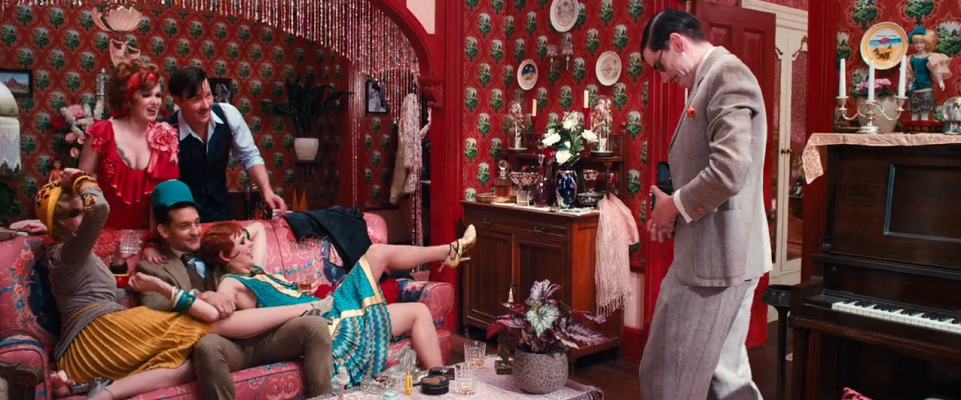 Tom and Myrtle's secret place exudes passion with its red and dark wood furniture theme.
The Confrontation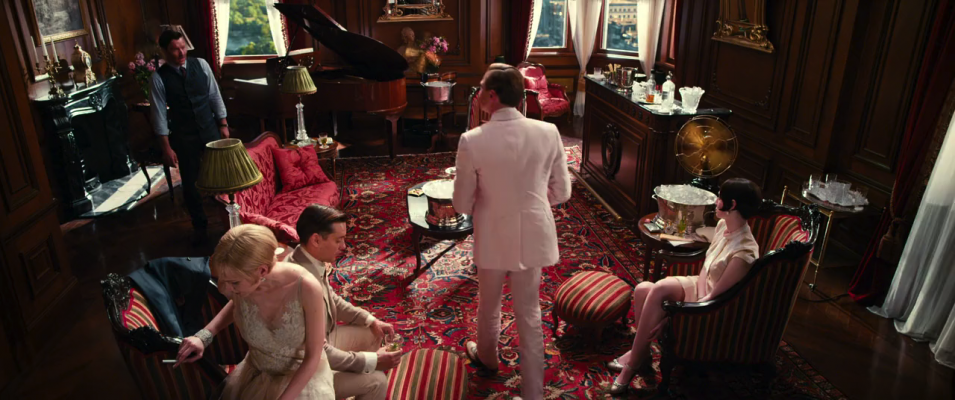 Tom, Daisy, Nick, Jay, and Jordan having a get-together in the sitting room.
Many a Painting on the Wall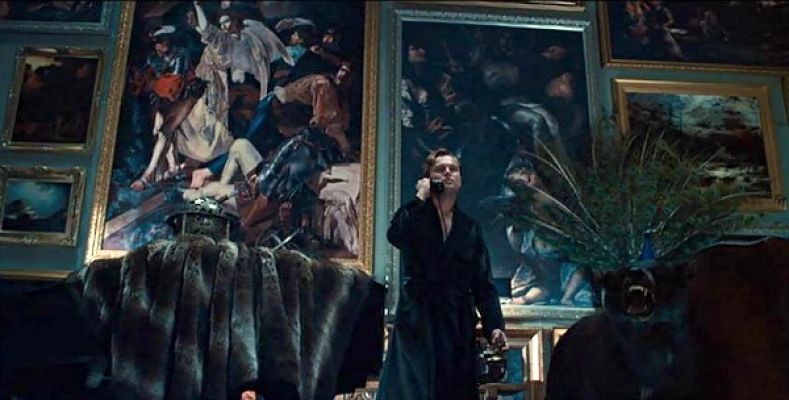 Jay talking on the phone, behind him is an array of paintings one of which is The Resurrection by Francesco Buoneri.
Great Gatsby Alcohol Quote
The Great Gatsby Cushion
The Great Gatsby Poster
Great Gatsby-Inspired Personalized Coasters
About Great Gatsby
The Great Gatsby is a romantic drama film released in 2013, and was directed by Baz Luhrman. It is based on the 1925 novel of the same name written by F. Scott Fitzgerald.
The main characters of the film were played by Leonardo DiCaprio (Jay Gatsby), Carey Mulligan (Daisy Buchanan), and Joel Edgerton (Tom Buchanan).
Production Design by Catherine Martin
Art Direction by Damien Drew
Set Direction by Beverly Dunn and Eva Starlite
Costume Design by Catherine Martin
The Great Gatsby is also a beautiful inspiration for your costumes and wardrobe. In fact, some items like the ring and the sunglasses from the movies are very popular with fans. Watch the film for more clothing and furniture inspiration.
The pictures used in this article in connection with the 2013 movie, The Great Gatsby, is owned by Warner Bros. Pictures, Roadshow Entertainment, and all other owners of the show.