The Grand Budapest Hotel - Furniture, Home Decor, Interior Design & Gift Ideas
Wes Anderson is well-known for his highly aesthetically pleasing films. But his most beautiful work yet might be the Grand Budapest Hotel. There's just so much detail and inspiration you can get from this work that can work well in different spaces.
If there's two words you need to remember, it's these: warm and pastel. Paint your walls a light and warm-tone color like cream and pink. But remember to add bright splashes everywhere to make things more engaging, like a bright blue or a striking red.
Then, don't forget to bring out the interesting features of the hotel by adding in art deco and art nouveau pieces. Stunning, elegant, and opulent: those are the words you can use to describe your new room!
Twin Lights of Gold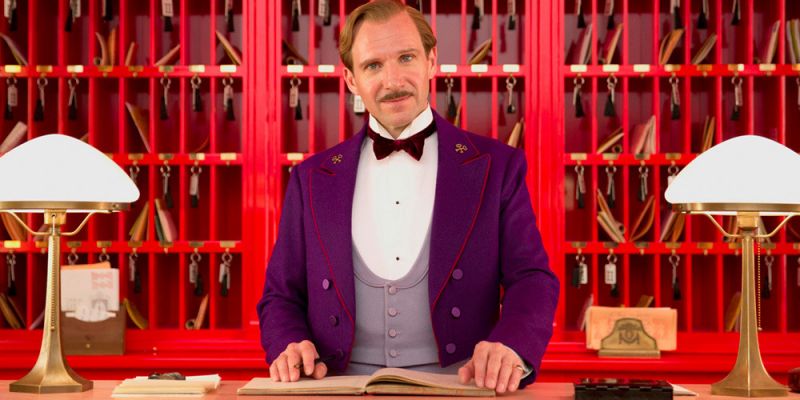 M. Gustave behind the Grand Budapest Hotel's Concierge desk.
Touches of Red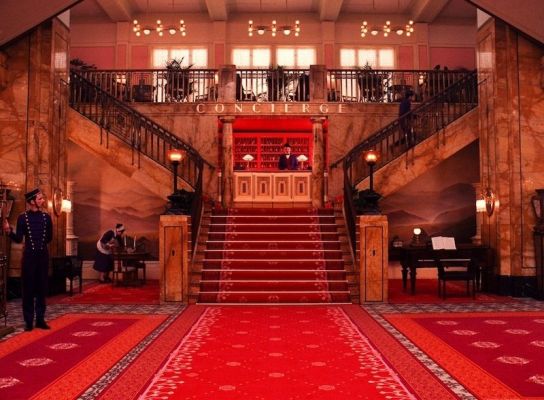 A wide shot of the Grand Budapest Hotel's lobby.
Simple Living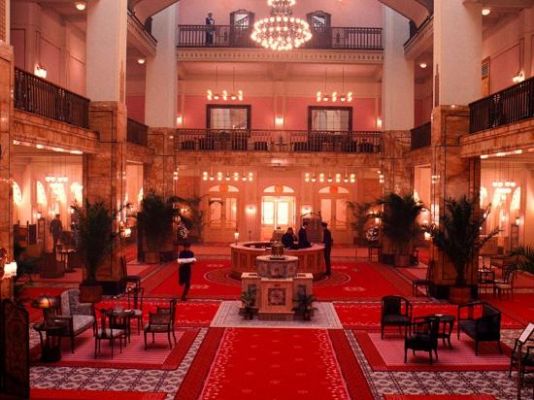 Another wide shot of the Grand Budapest Hotel's lobby.
Glowing Globes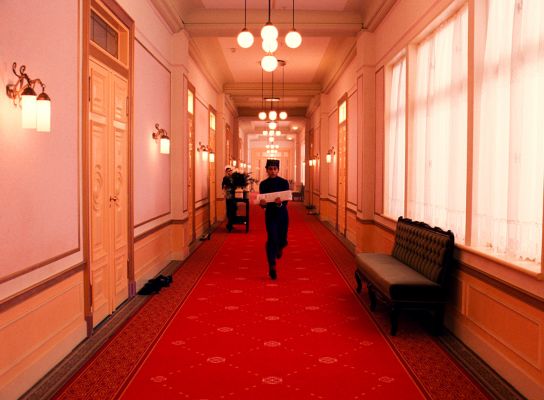 One of Grand Budapest Hotel's hallways.
Relaxing to Drinks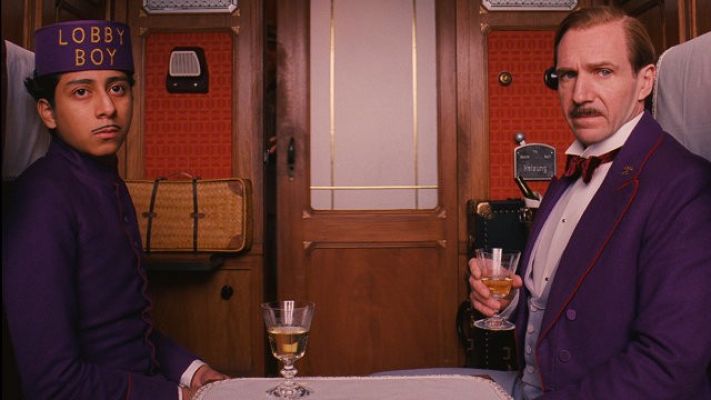 M. Gustave and the young Zero Moustafa having a glass together.
Devilishly Delectable Treats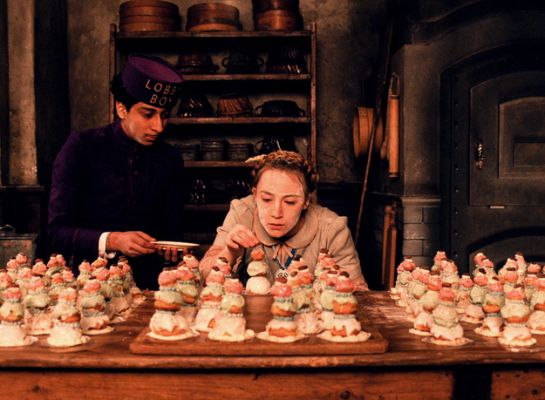 Agatha making Courtesan au Chocolat in the kitchen with Zero beside her.
A Sea of Pink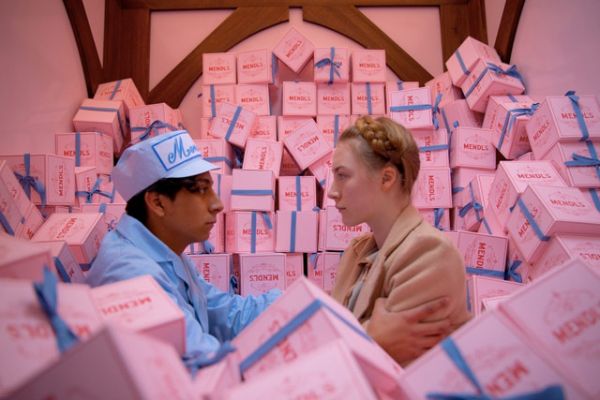 Zero and Agatha amidst boxes of Mendl's Patisserie.
Society of the Crossed Keys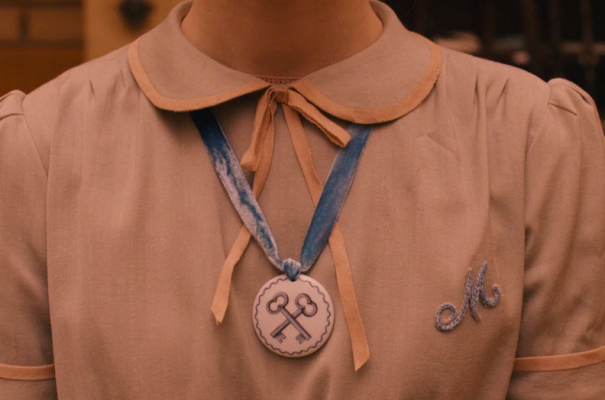 Agatha's Society of the Crossed Keys necklace.
A Loyal Friend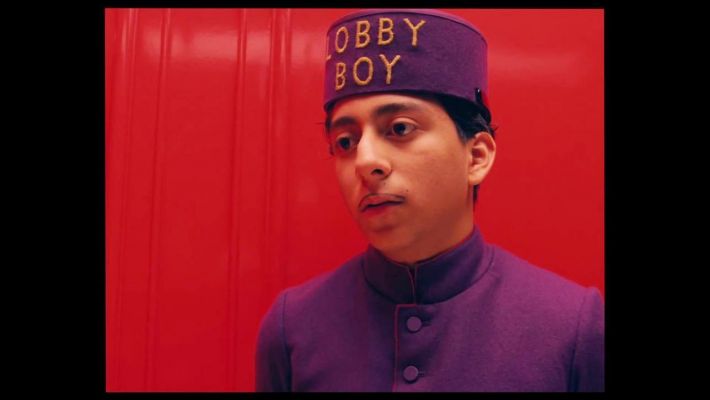 Zero inside the Grand Budapest Hotel's elevator.
Lobby Boy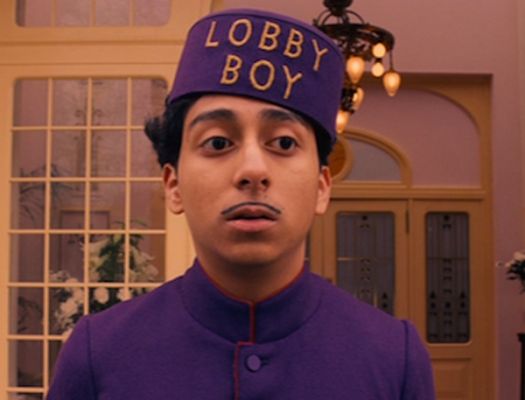 A close-up shot of the younger Zero Moustafa.
Luggage Everywhere!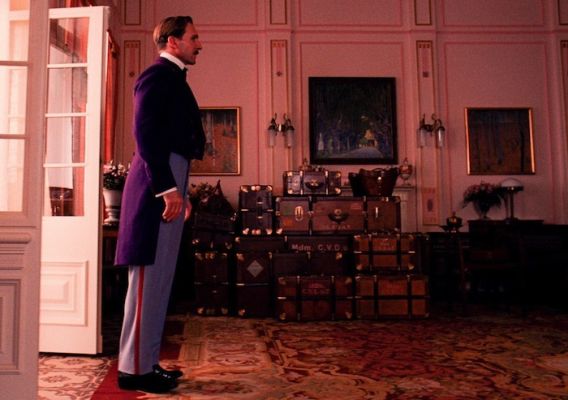 M. Gustave standing, with lots of luggage in the background.
L'Air de Panache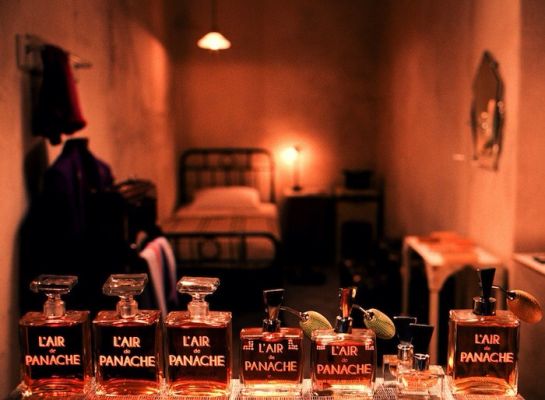 M. Gustave's L'Air de Panache collection.
Concierge-Inspired Set of Drawers
Wes Anderson Poster Print – Grand Budapest Hotel
Grand Budapest Hotel-Inspired Wall Clock
Grand Budapest Hotel Character Mugs
Bellhop Decor
About Grand Budapest Hotel
The Grand Budapest Hotel was released in 2014, and was directed by Wes Anderson. Its main character was played by Ralph Fiennes.
Production Design by Adam Stockhausen
Art Direction by Stephan O. Gessler, Gerald Sullivan, and Steve Summersgill
Set Direction by Anna Pinnock
Costume Design by Milena Canonero