The Wolf of Wall Street - Furniture, Home Decor, Interior Design & Gift Ideas
Jordan Belfort's home in the Wolf of Wall Street is luxurious bordering ostentatious. However, with the right balance and tasteful decorating you can create a space that's ornate yet stylish. Different spaces throughout the film differ in its feel.
Some rooms are more masculine while others tend to be more refined. It's just a matter of which room personality you want to mimic for your own space.
A Meeting with Jordan Belfort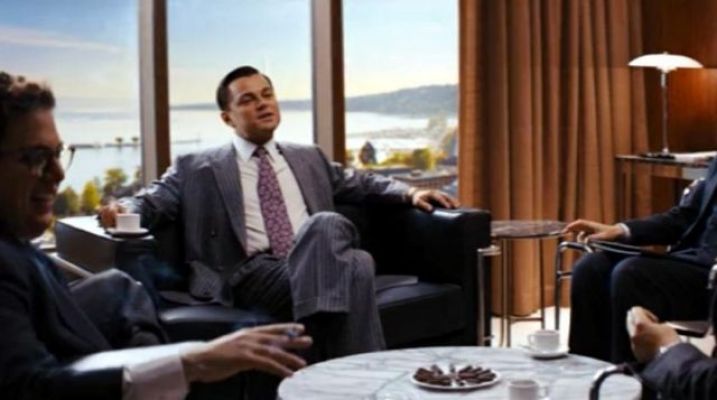 A meeting with Jordan Belfort who is seating on a Le Corbusier LC2 Divano.
Similar Item: Fine Mod Imports Cube Lounge Chair from Wayfair
From the Perspective of a Fish Tank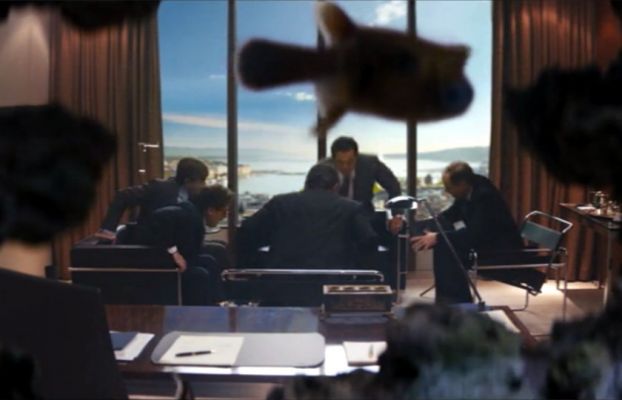 Still a meeting with Jordan Belfort, from the perspective of his fish tank.
Similar Item: Orren Ellis Reamd Armchair from Wayfair
How to Wear Money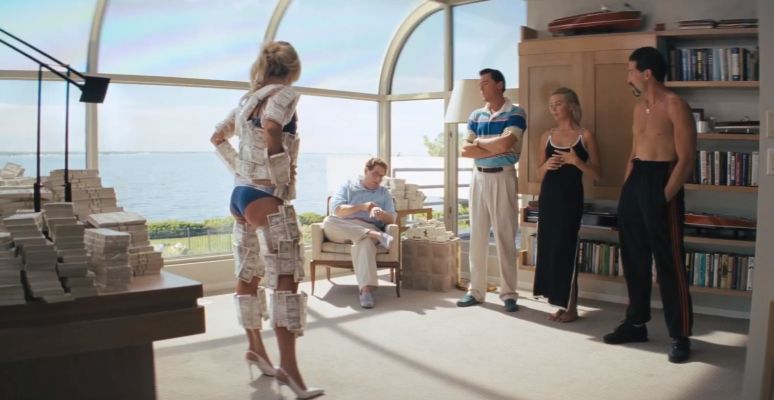 The gang looking at Chantalle wearing only a blue bikini and money bills.
Inside the Luxurious Yacht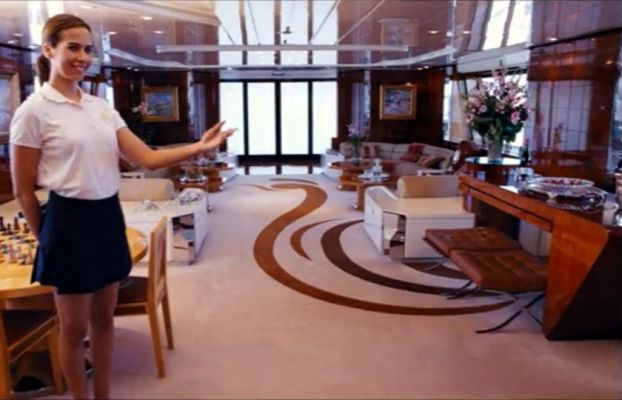 A grand living area for a luxurious vacation.
Similar Item: Studio Designs HOME Atrium Ottoman from Wayfair
Best Gifts for Wolf of Wall Street Fans
Minimalist Wolf of Wall Street Print
F You Print
Literal Wolf Print
About Wolf of Wall Street
The Wolf of Wall Street is a Black Comedy Crime Drama film released in 2013. It was directed by Martin Scorsese. It is based on the biography of Jordan Belfort.
Characters from the film were portrayed by Leonardo DiCaprio (Jordan Belfort), Jonah Hill (Donnie Azoff), and Margot Robbie (Naomi Lapaglia).
Production Design by Bob Shaw
Art Direction by Chris Shriver
Set Direction by Ellen Christiansen
Costume Design by Sandy Powell
The pictures used in this article in connection with the movie, The Wolf of Wall Street, is owned by Red Granite Pictures and all other owners of the show.