How to Decorate for Valentine's Day (Décor Ideas) in 2023
It's that time of the year again when love and romance takes center stage. Valentine's Day: the day when couples act sweeter and single people act more bitter than usual. But so what? It's a holiday that's notorious for all its celebrations!
So get in the spirit and put up some décor for Valentine's Day all around your house! You can even decorate places outside of your home, like your classroom or your office. Even the kids can help make some of your décor for you.
Whatever type of place you're decorating, it's possible to make it look perfect for this love-themed holiday! Want to get some inspiration for the upcoming lovefest? Read on below!
What Is Valentine's Day?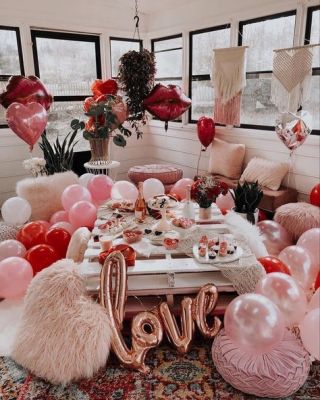 Source: Chanel Moving Forward
Valentine's Day is celebrated every year on the 14th of February. It is of a Christian origin and the celebration honors a saint named Valentinus. However, most people celebrate the holiday for another reason entirely.
Valentine's Day is also a celebration of love (specifically, romantic love) in modern times and is globally acknowledged in different parts of the world.
That is why it is not surprising to find different arts and crafts pertaining to love during the holiday. Valentine day décor is also very visible during February.
Valentine's Day Décor Ideas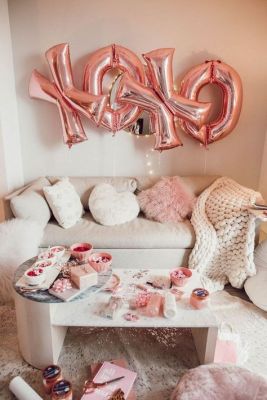 Source: Lova Homy
Now that you know a bit more about the history of Valentine's Day, it's time to think of the ways you can decorate during the holiday. The common themes of Valentine's Day décor is hearts, cupids, and the colors red and pink.
But even with these specific motifs in mind, you can still create numerous types of décor for the holiday of love. Jazz up all parts of your house: from decorating your front door with floral heart wreaths to surprising your loved one with a bed of roses. It's all up to you!
DIY Valentine's Day Decor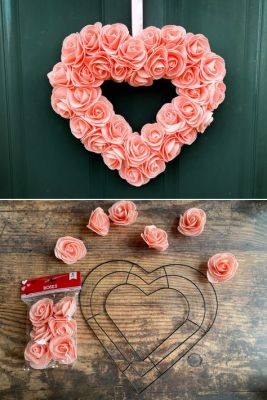 Source: South Lumina Style
With all the many things you can think of when it comes to decorations, sometimes it's hard to remind yourself to stay in budget. It's a good thing then that you can create lots of house decorations using things you can find from dollar stores and thrift shops.
By looking through shops like Dollar tree, Valentine's Day décor projects can be as easy or complex as you want them to be.
For example, you can probably get the materials for a simple floral Valentine wreath in a dollar store. Let's see you make one! Here are the list of materials you may want to pick up:
Valentine's Day Home Decor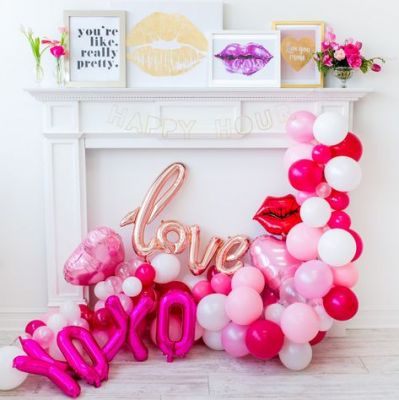 Source: Martha Stewart
Since Valentine's Day is such an encompassing holiday, you can probably find traces of the festivity wherever you go come February. From malls to the streets, glittering red décor will probably be put up.
Don't be a party pooper, and join in on the fun! Decorate the inside and outside of your home to celebrate the day of hearts!
Valentine's Day Door Decor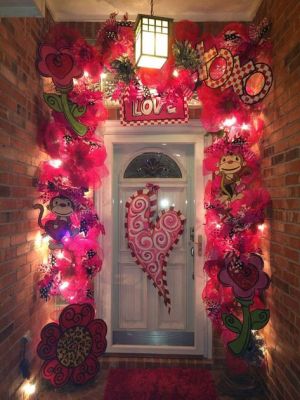 Source: Magz Home
The very first thing that guests will see in your home is your front door. So be sure to make it look as welcoming as you can. Valentine's day front door décor can range from garlands to potted plants. But the most common would probably be wreaths and hangers.
To help you get started on your own front door decoration, here are a few décor items you might want to get:
Valentine's Day Room Decor
One of the sweetest things to do during Valentine's Day is to surprise your significant other when they get home. You can always create a Valentine haven in your bedroom for an intimate surprise.
You can also decorate your living room for maximum impact. Or if you want to gift a spa experience, decorating your bathroom is also a good idea.
Whatever you choose, your loved one will definitely appreciate the effort. Here are some room décor examples to help you out: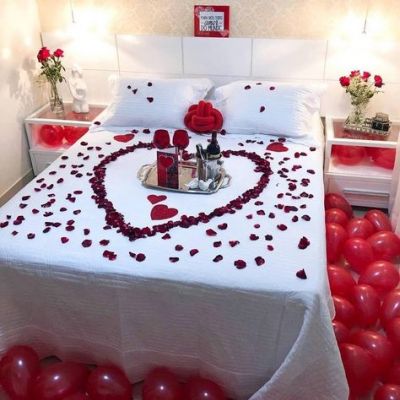 The classic heart made from rose petals is romantic! Source: Oh Have You Seen This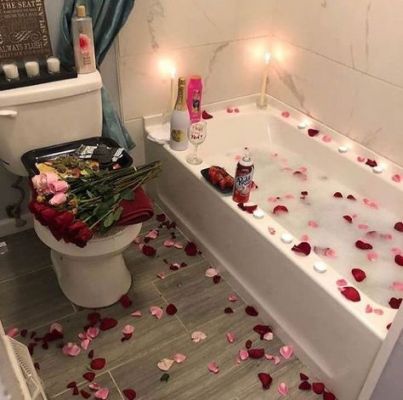 Surprise your partner with a spa bath! Source: Home Piez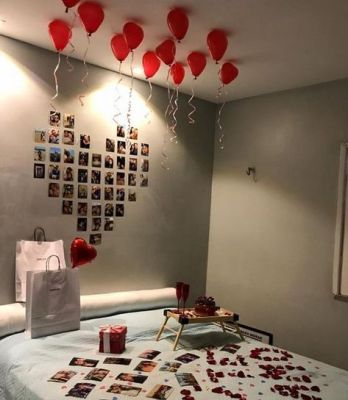 Take a trip down memory lane with a collage of couple pics! Source: Un Monton de Ideas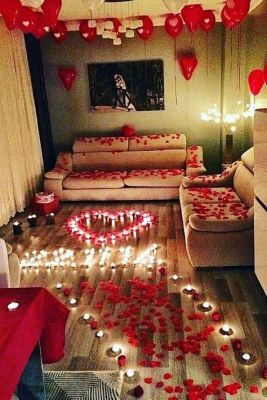 Surprise them as soon as they open the door! Source: Fugar Sepatula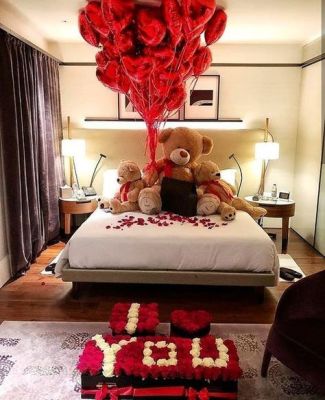 Add a touch of cuteness with teddy bears! Source: Ethinify
Valentine's Day Table Decor
Of course, another part of the house that would benefit from your decorating skills is the dining room. Table décor for Valentine's Day is the perfect way to show how special the day is.
You can decorate your table just for your and your partner for an intimate dinner date at home. Or you can opt for more table settings to host your other friends and family as well!
Here are a few table set-ups you can try: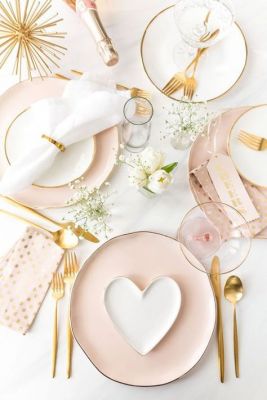 Go for pastels for a light and airy feeling! Source: Sumcoco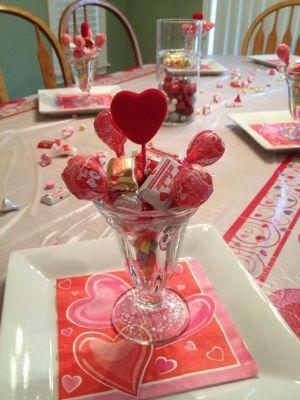 Add sweets to your décor! Source: Magz Home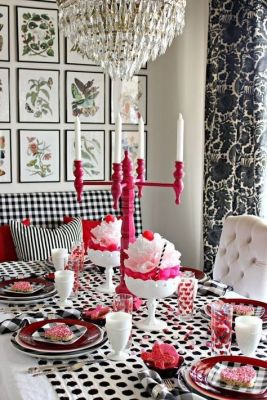 Stick to a color palette! Source: Home Piez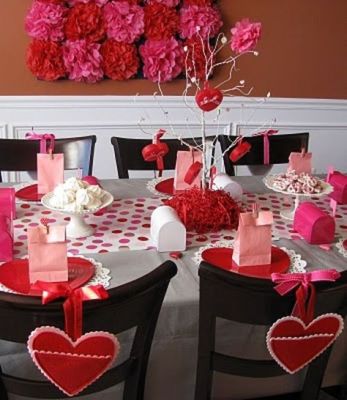 Go wild with the reds and pinks! Source: Hoom Design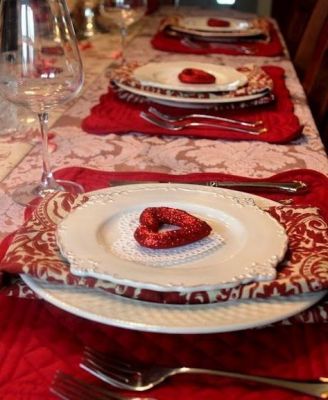 Add a small heart detail! Source: Sweety Homee
To help you get started, listed below are materials you might need for your table decorating:
Valentine's Day Window Decor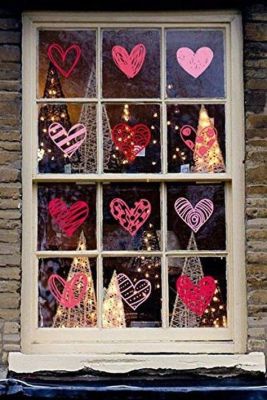 Source: Womans Day
Going back to the exterior of your house, you can also decorate your windows to give them a loved up vibe. There are many Valentine's themes to choose from: hearts, cupids, heart arrows, and so much more.
You can also choose whether you'd like to put up window stickers or Valentine-themed curtains, and the like. For more inspiration, you can check out these window décor items from Amazon:
Valentine's Day Décor For Classroom
Aside from your home, you can also get into the spirit of the holiday by decorating your classroom. If you're a teacher, that is. Valentine's classroom décor is super easy to do. You can even make it so that your students can also help you make your decorative items.
Why not suggest to your fellow faculty at the next meeting? You can show them these examples for inspiration: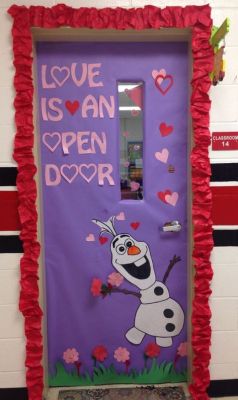 Source: DIY Cuteness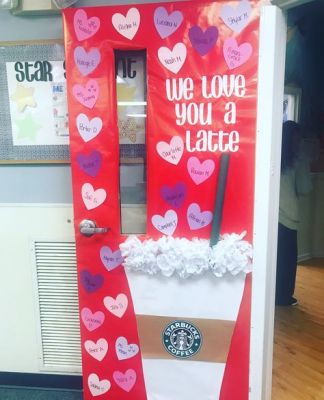 Source: Sonaeuk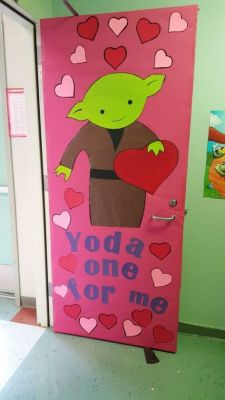 Source: Hike N Dip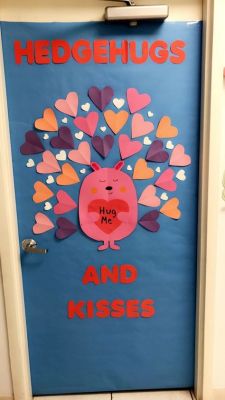 Source: DIY Cuteness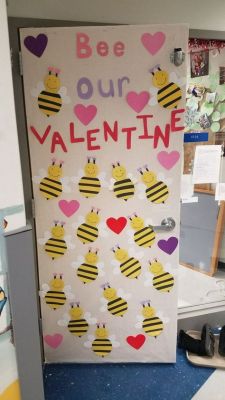 Source: Sonaeuk
To help you get started in decorating your classrooms, here's a list of arts and crafts materials you may need to buy:
| # | Item | Description |
| --- | --- | --- |
| 1 | Paper Roll | Use paper roll to cover your classroom door. |
| 2 | Glue Stick | Use glue stick to paste your crafts on your door. |
| 3 | Acrylic Paint | Add color to your work with acrylic paint. |
| 4 | Craft Scissors | Make use of craft scissors to create creative borders. |
| 5 | Assorted Colored Paper | Create beautiful Valentine cut-outs for your classroom. |
Valentine's Day Décor For Office
If you're not a teacher, that's fine! You can still celebrate the day of hearts even in the office. Ask your boss and your co-workers to help you decorate your workspace with love-themed pieces. You don't have to wait for your date later tonight to feel like it's Valentine's Day!
Here are some Valentine's Day office décor examples to keep you inspired: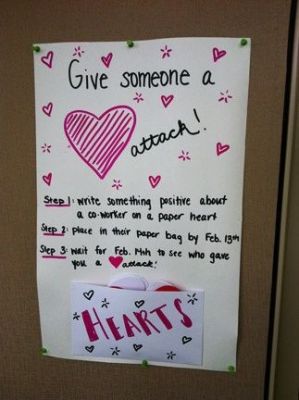 Source: Valentine's Day - Istmedya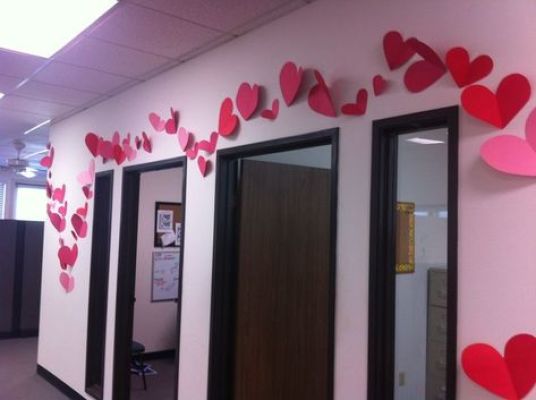 Source: Trgazete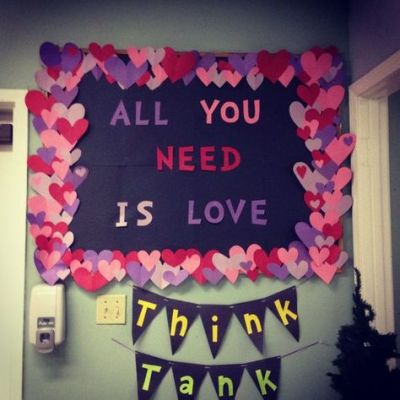 Source: DIY Sweetheart
Vintage Valentine's Day Decor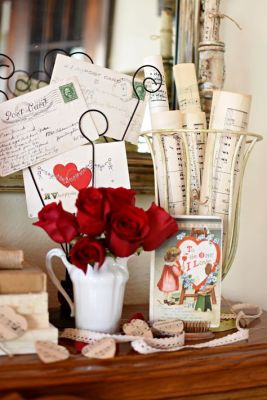 Source: Follow The Yellow Brick Home
Valentine's Day is truly a timeless holiday that has been celebrated for a long time. Indeed, it will still be celebrated well into the future.
But one thing that many people can appreciate is the look of a vintage valentine. If your loved one is someone who prefers time-worn looking pieces, why not decorate your home with vintage pieces?
Here are a few things you can get to start you off:
Where Can I Buy Valentine's Day Décor?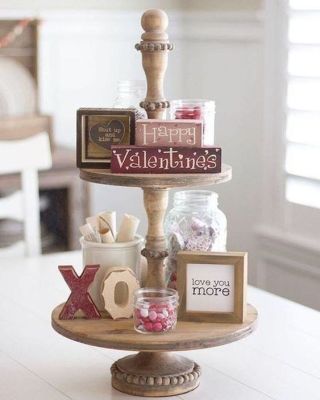 Source: Magz Home
It's super easy to buy Valentine-themed décor because Valentine's Day is such a popular holiday, both here in the US and in the world. It doesn't matter how simple or complex your vision is. It's a definite guarantee that you'll find what you need in craft stores like Michael's and Hobby Lobby.
Even general stores like Target and Walmart will absolutely have Valentine's Day décor items in stock for you to choose from. If you're not keen on going out, you can also place your order on online shops like Amazon and Etsy.
In fact, here's a list to start you off with the Valentine's day décor available over at Etsy:
Conclusion
Valentine's Day is an easy holiday to decorate for because it's super popular. That means, Valentine's Day is also super marketable so décor items and Valentine-related items will definitely be sold everywhere.
Get right into the Valentine's Day feels by decorating all over your house, and even outside. Classrooms and office spaces are also perfect locations to prettify during Valentine's Day.
But even with all these decorative possibilities, don't forget what's really important during the day of hearts. Appreciate your loved ones and spend some quality time with them!