2001: A Space Odyssey - Furniture, Home Decor, Interior Design & Gift Ideas
Sure, 2001 isn't very futuristic for us now. It's in the past after all, and we know that 2001 has more '90s influences than the intergalactic vibes of the Kubrick film. But that doesn't mean you can't get some inspiration from the cool and funky pieces from the 1960s classic.
Space Age was definitely a huge thing during the '60s because of the Space Race. That's why Star Trek and 2001 were such powerhouses. You could also see the influence it has on fashion and design. Take the famous Djinn chairs and Saarinen furniture as examples.
2001 A Space Odyssey Art, Furniture from Set Design
Lounging Around in White Room with red Djinn Chairs
A chat in the lounge, sitting on red Djinn chairs and an Eero Saarinen coffee table.
Similar Item: Offi Lounge Chair from Wayfair
Similar Item: Modway Lippa 48 Inch Round Dining Table, White from Amazon
A Secretary's Dream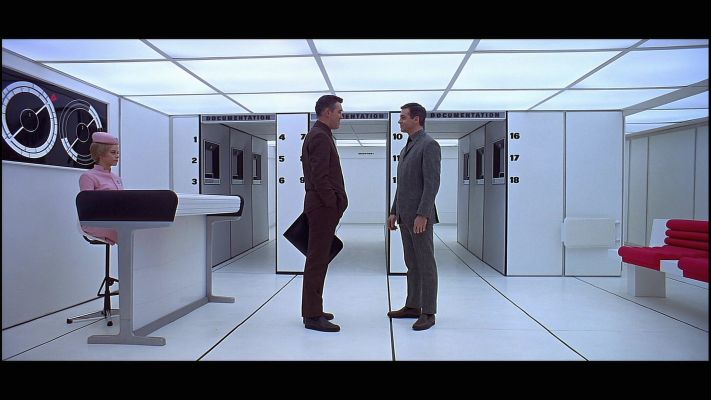 A chat in the hall with the secretary behind her white George Nelson Action desk.
Suitable for a Meeting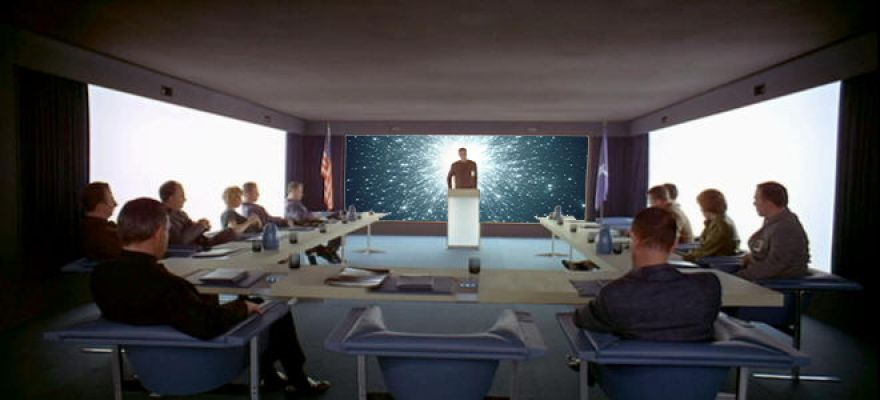 Conducting a meeting with Geoffrey Harcourt Modernist chairs around.
Similar Item: sohoConcept Harput Swivel Lounge Chair, Sky Blue from Wayfair
Victorian in Space Station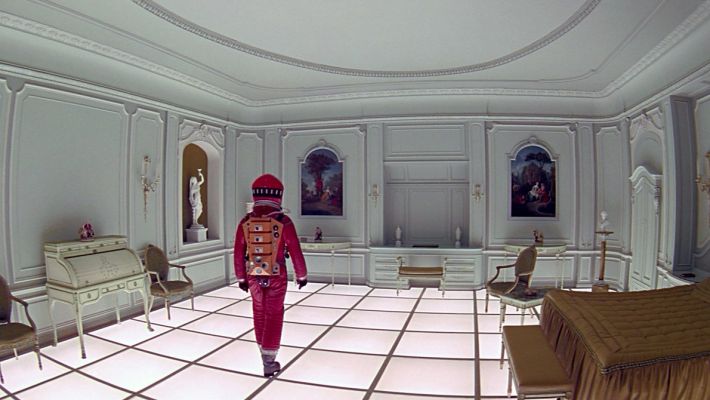 A regal-looking bedroom in space, complete with ornate gold armchairs and a white secretary desk.
Futuristic Dining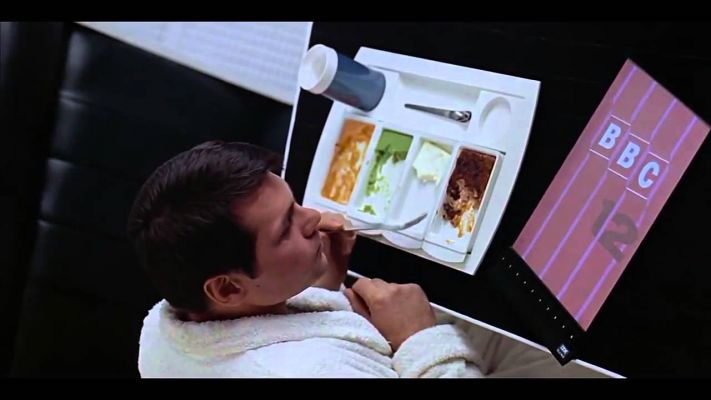 Dining of the future, using Georg Jensen Arne Jacobsen cutlery.
2001 A Space Odyssey Gift Ideas and Props for Fans
2001 Bathroom Wall Art
2001 Alternative Poster Print for Bedroom Wall
2001: A Space Odyssey-Inspired Mug
About 2001: A Space Odyssey
2001: A Space Odyssey is an Adventure/Sci-Fi film released in 1968, and was co-written and directed by Stanley Kubrick.
The film's main roles were performed by Keir Dullea (Dr. Dave Bowman), Gary Lockwood (Dr. Frank Poole), and William Sylvester (Dr. Heywood R. Floyd).
Production Design by Ernest Archer
Art Direction by John Hoesli
Set Direction by Robert Cartwright
Costume Design by Hardy Amies
The pictures used in this article in connection with the movie, 2001: A Space Odyssey, is owned by Metro-Goldwyn-Mayer and all other owners of the show.