Men in Black - Furniture, Home Decor, Interior Design & Gift Ideas
You can describe the Men in Black's headquarters with one word in just one glance: modern. The overall color theme of their whole office is simple and sticks to varying tones of white, black, and gray. Their accents and décor add a futuristic touch that are apt for an organization that regulates alien life forms on Earth.
Immerse yourself in the Sci-Fi world of the MIB by creating a space inspired by their Headquarters. Get cool retro egg chairs, round mod-inspired tables, and contemporary lamp stands.
Egg-citing Seating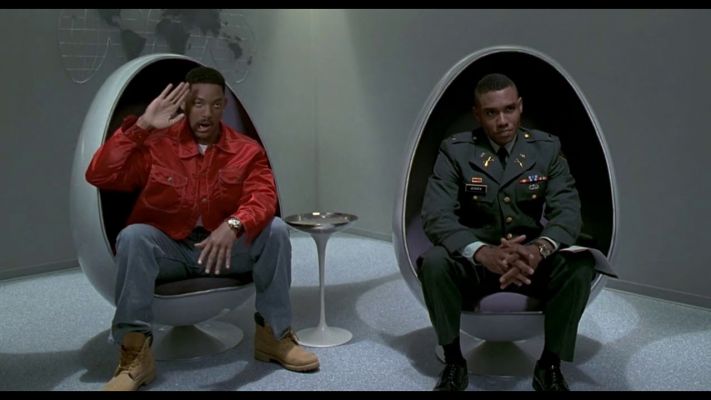 Police Officer James Darrell Edwards III during his testing.
Cheaper Version: Mid-Century Eero Arnio-Inspired Globe Chair – Simply change the lining of the chair to black for a cleaner and more neutral look.
Simple & Pristine Table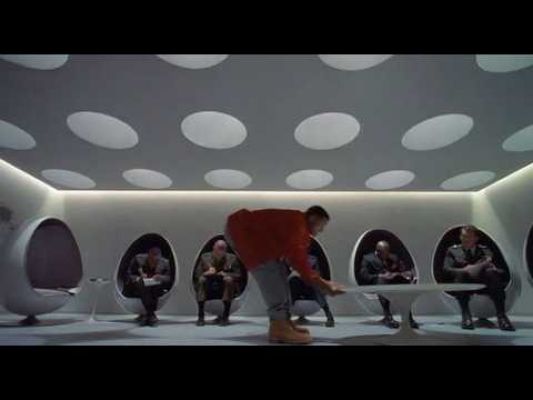 Police Officer James Darrell Edwards III coming up with the solution for the table.
Swiveling and Relaxing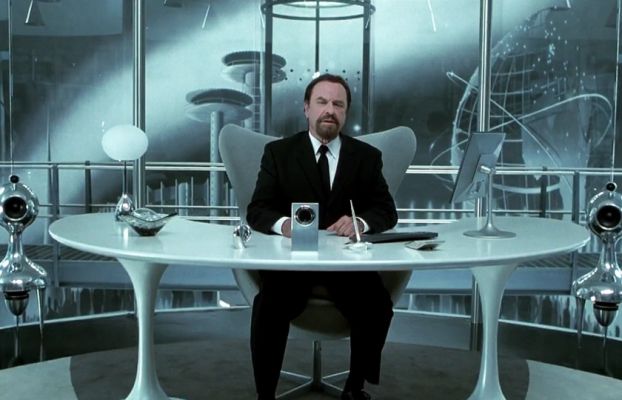 Agent Z inside his office in MIB Headquarters.
Bending Lights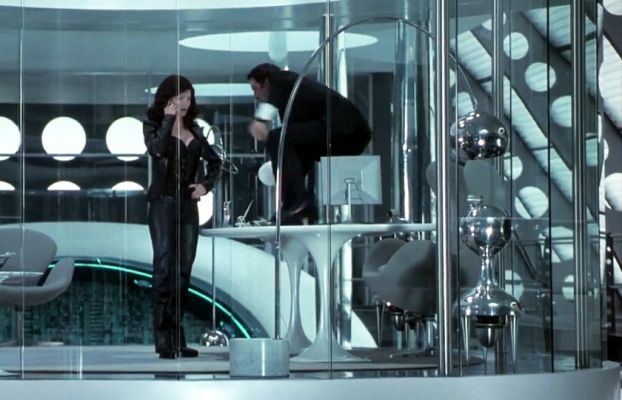 Agent Z's office from the outside.
What's Needed on the Side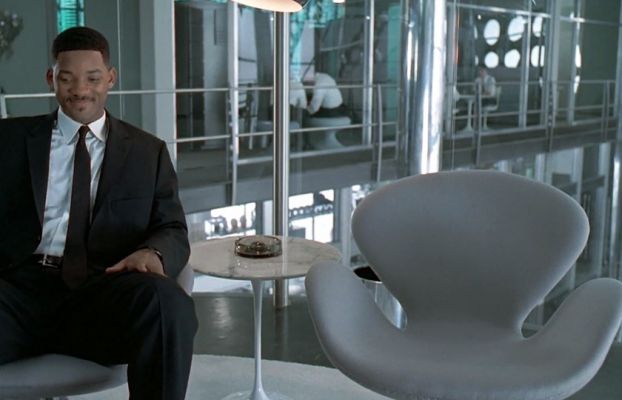 Agent Z's office side table.
Forget Everything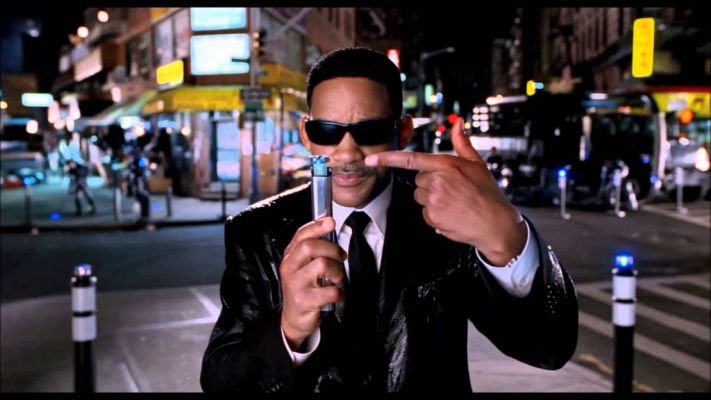 Agent J erasing the memories of eyewitnesses.
Add a Soft Touch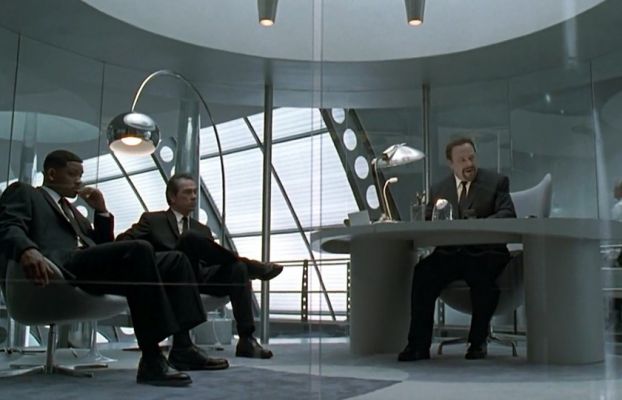 Agent J, Agent K, and Agent Z discussing.
Small but Powerful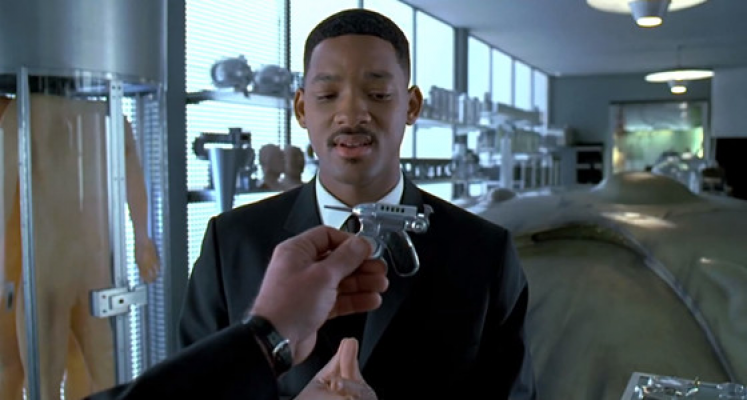 Agent K handing Agent J the Noisy Cricket.
Men in Black Room Poster
Men in Black Minifigures
About Men in Black
Men in Black was first released in 1997. It was directed by Barry Sonnenfeld. Its main roles were performed by Tommy Lee Jones and Will Smith.
Production Design by Bo Welch
Art Direction by Tom Duffield
Set Direction by Cheryl Carasik
Costume Design by Mary E. Vogt