50 Shades of Grey - Furniture, Home Decor, Interior Design & Gift Ideas
Christian's penthouse is modern and spacious. So much so that even with all the luxury furniture scattered around, a lot of space is still left. Some might even say it feels empty (possibly like how Christian feels). Nevertheless, sophistication and style is bountiful in the scarcely furnished space.
The dark marble tiles and white walls look very masculine. Even some of the furniture like the dark wood center table provides a very manly vibe. However, everything is brightened and made warmer by the many accents of gold found in consoles and light fixtures.
Christian's Classy Baccarat Chateau Wine Glasses Set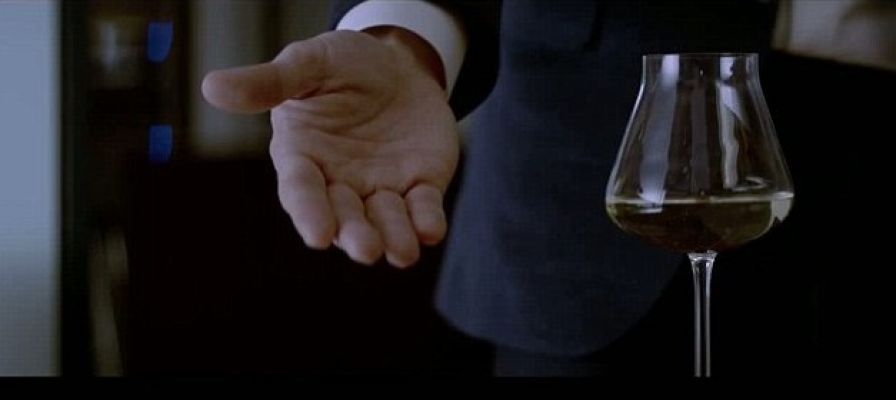 Christian having drink using his Baccarat Chateau wine glass.
Soulful Fazioli F278 Piano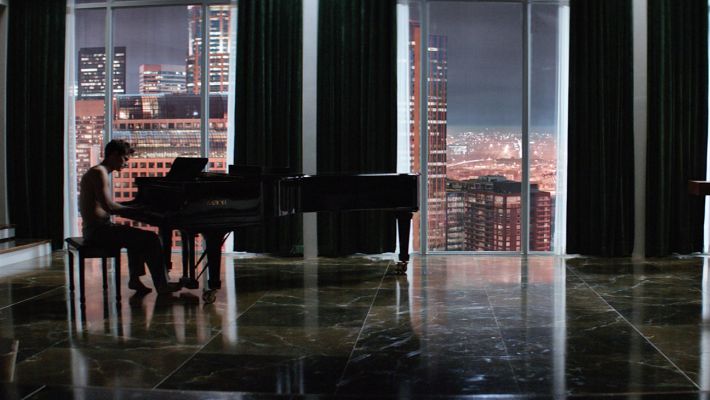 Christian playing on soulful music on his Fazioli F278 grand piano.
Mr. Grey's Console Burlesque Escala Apartment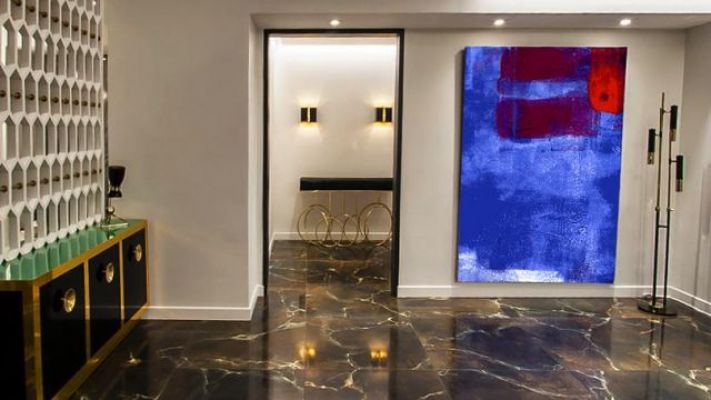 One of the hallways in Christian's apartment houses a Console Burlesque made by Koket.
Similar Item: BOWERLY HILL Mirrored Console Table, Copper in Amazon
A Worthy Tree: Sequoia Table & Matching carpet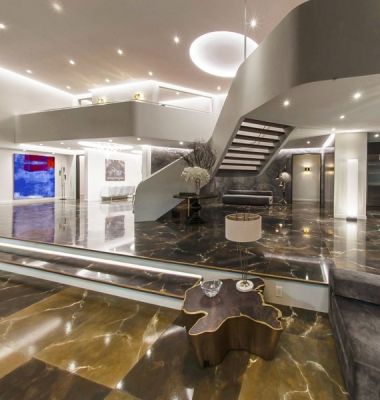 A wide set shot of Christian's main room, a Brabbu Sequoia end table featured on the bottom floor.
Similar Item: Stone & Beam Hillside Antiqued Coffee Table from Amazon
Music Alive: Symphony Sideboard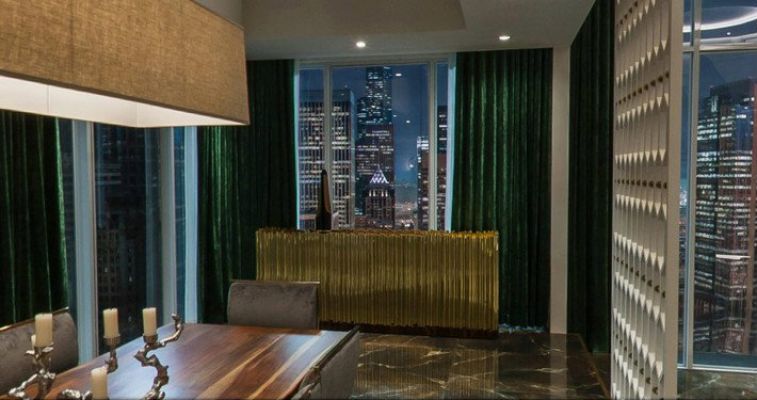 A set shot of Christian's dining room, featuring a Boca do Lobo Symphony Sideboard at the end.
Similar Item: Teton Home 4 Door Storage Accent Cabinet from Wayfair
Delightfully Well-Lit Table Lamp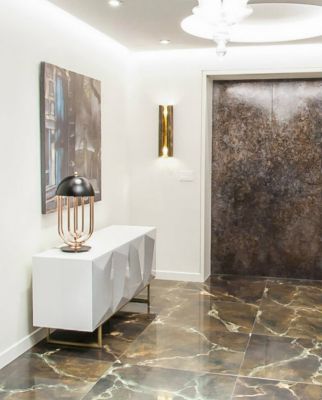 A set shot of Christian's apartment entrance, lavishly decorated and with a Turner Table Lamp to boot.
Similar Item: Everly Quinn Orford 20" Table Lamp from Wayfair
50 Shades of Grey Gift Ideas / Sale Items for Fans
Fifty Shades Quote Pillow Cover
Fifty Shades LEGO Minifigure Frame
Fifty Shades-Inspired Funny Coasters
Fifty Shades- Inspired Scented Candle
About 50 Shades of Grey
50 Shades of Grey is a movie trilogy whose first installment was released in 2015. It is based on the novel series written by E.L. James. It was directed by Sam Taylor-Johnson.
Its character main roles were played by Dakota Johnson (Anna Steele) and Jamie Dornan (Christian Grey).
Production Design by David Wasco
Art Direction by Laurel Bergman
Set Direction by Travis McLelland
Costume Design by Mark Bridges
The pictures used in this article in connection with the movie franchise, 50 Shades of Grey, is owned by Universal Pictures and the other owners of this franchise.