Suits - Furniture, Home Decor, Interior Design & Gift Ideas
Suits is a drama, and the lawyers here are as dramatic as can be. Watching the show makes you realize that the world is definitely not black and white, and the law doesn't always play clean. Both ideas are juxtaposed perfectly with the immaculately designed office of Pearson-Specter.
You can keep your space looking enduringly elegant by adding a touch of contemporary design, and keeping to various shades of black, white, and gray. To break things up a bit, you can also add a clear touch of glass as well as cool accents of marble and metal.
Harvey's Draw-less White Desk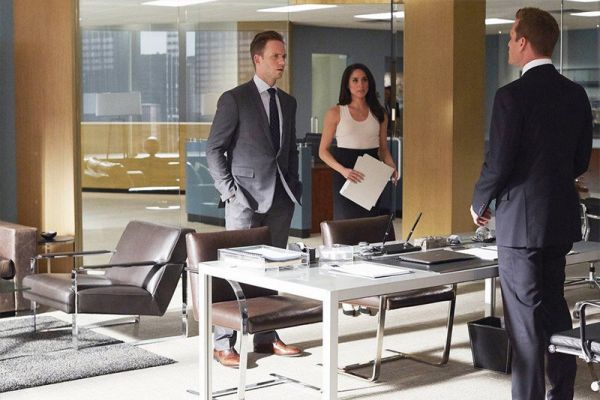 Mike, Rachel talking to Harvey who is behind his draw-less white desk.
Harvey's Soft-Padded Office Chair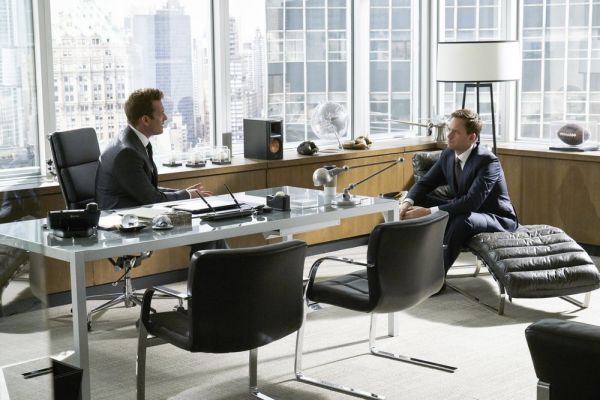 Harvey, sitting on his soft-padded office chair, talking to Mike in his office.
Harvey's Chic Guest Armchairs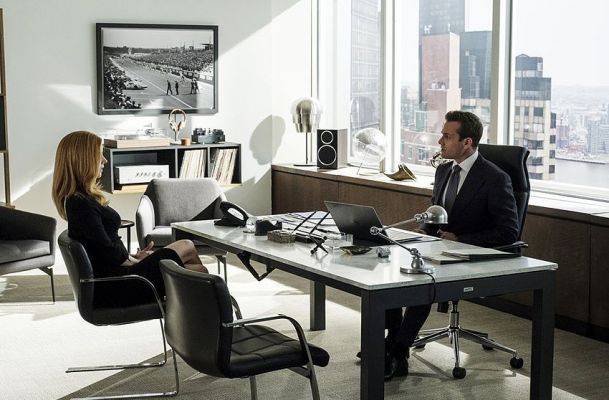 Harvey talking to Donna who is sitting on one of his chic guest armchairs.
Harvey's Comfy Chaise Lounge Chair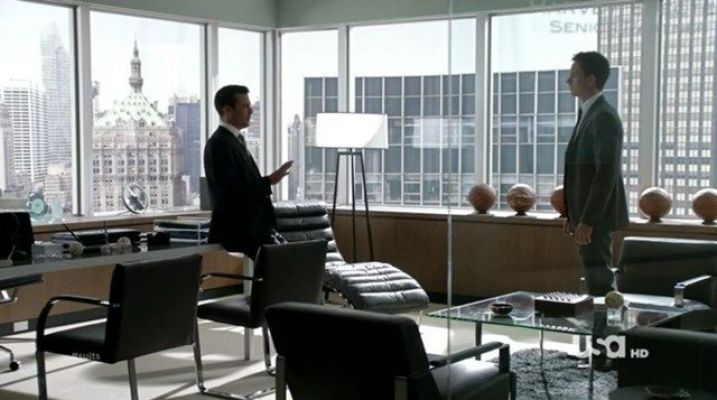 Harvey, standing beside his chaise lounge chair, telling Mike something.
A Simple Side Table
Harvey doing business inside his office; a simple white side table beside his lounge chair.
Harvey's Elegant Glass Coffee Table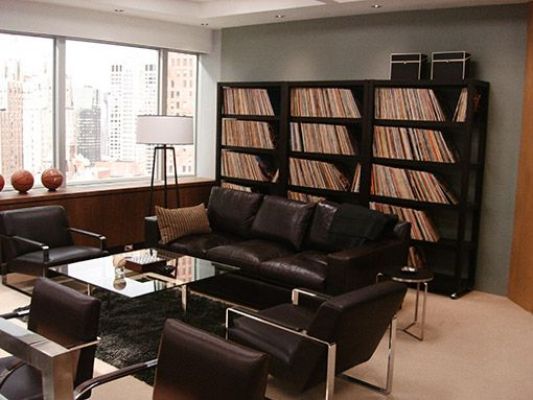 A set shot of Harvey's relaxing office corner, with his elegant glass coffee table in the middle.
Harvey's Comfortable Dark Gray Rug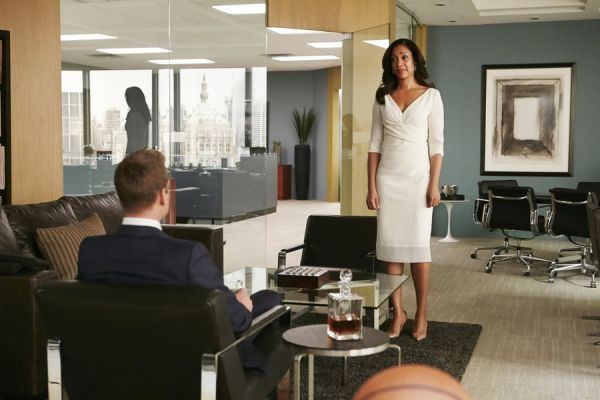 Jessica, standing primly on the dark gray rug, talking with Harvey in his office.
A Modern Floor Lamp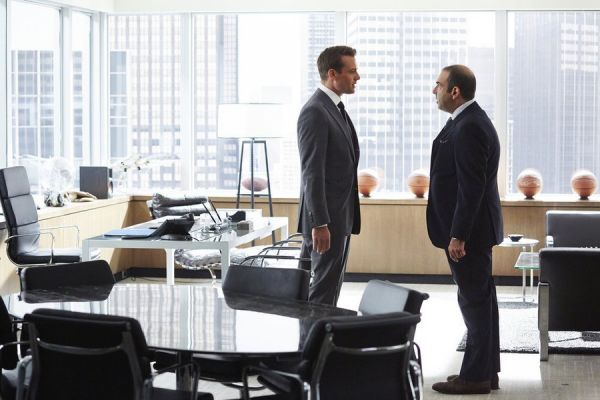 Harvey and Louis having a stand-off in Harvey's office. A modern Shinto floor lamp can be seen in the background.
Artistic Office Side Chair
Katrina and Louis sitting on wired office side chairs in the Pearson-Specter breakroom.
Suits Louis Litt Mug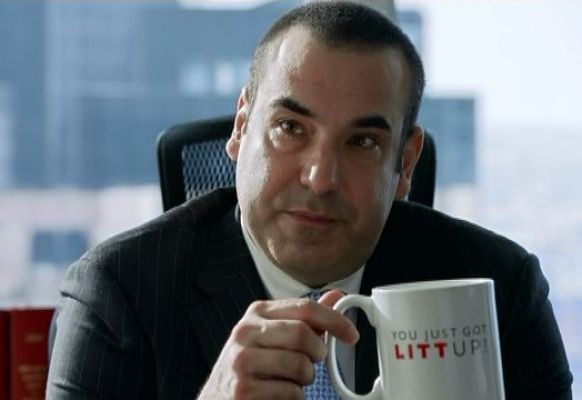 Louis holds up his Litt mug.
Harvey's Wall Art
Suits Wall Clock
Suits Quote Wall Art
About Suits
Suits is a legal drama television series released in 2011, and is created by Aaron Korsh. Its main character roles were played by Gabriel Macht (Harvey Specter) and Patrick J. Adams (Mike Ross).
The following are credited for the most number of episodes worked for the show in their chosen fields:
Directed by Anton Cropper
Production Design by Clive Thomasson
Art Direction by Britt Doughty
Set Direction by Clive Thomasson
Costume Design by Jolie Anna Andreatta
The pictures used in this article in connection with the series, Suits, is owned by USA Network and all other owners of the show.