Gossip Girl - Furniture, Home Decor, Interior Design & Gift Ideas
When Gossip Girl came out, styles like neutral, industrial, and minimalism just aren't quite popular yet. And you can see that clearly on how the house sets are designed. Every space is utilized without becoming overstimulating.
The walls are full of unique and modern art, especially in the Van der Woodsen apartment. Furniture is a mix between colored metals, dark woods, and patterned as well as solid-colored seating. There is a sense of each room being full without being too heavy.
Settling on the White Leather Sofa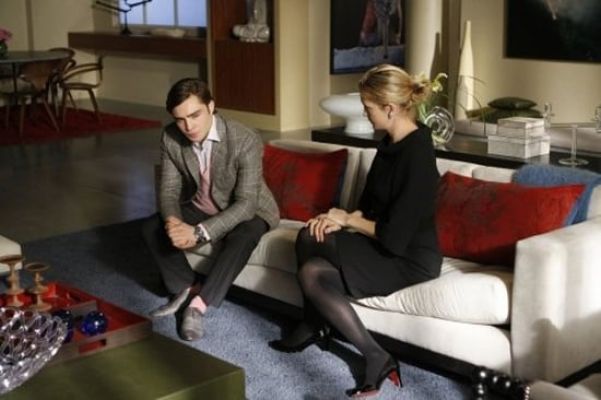 Chuck and Lily having a chat, sitting on the white leather sofa.
Similar Item: Divano Roma Furniture Modern Tufted Bonded Leather Sofa, White from Amazon
Designer Wired Footstool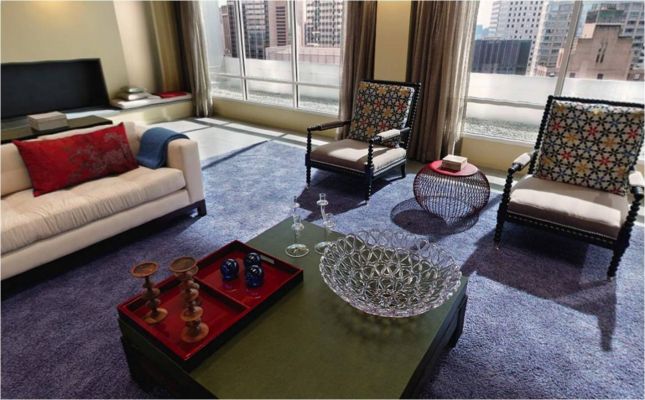 A set shot of the Van Der Woodsen living room, the unique wired footstool used as a side table.
Similar Item: Adeco Leaf/Moon Shape Ottoman Footstool, White from Amazon
Clear as Crystal Lamp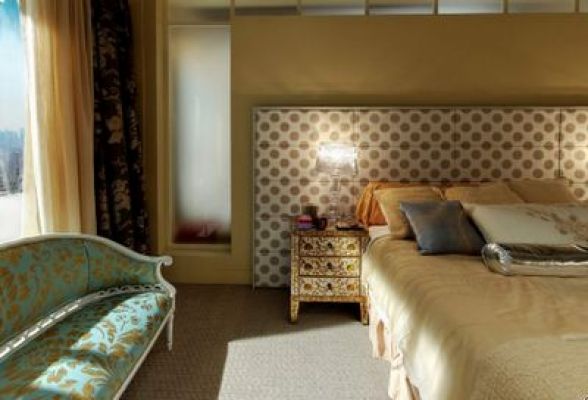 A set shot of Serena's bedroom, her bedside table housing a clear desk lamp.
Similar Item: 360 Lighting Baroque Clear Acrylic Table Lamp from Amazon
Chic Dining on Edgy Armchairs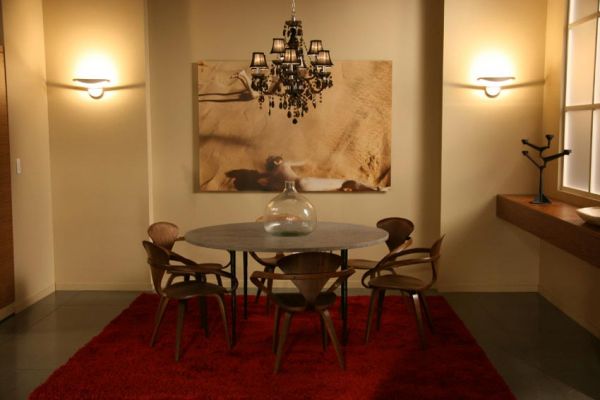 A set shot of the Van Der Woodsen dining room, featuring modern edgy armchairs.
Similar Item: Modway Vortex Dining Side Chair, Dark Walnut from Amazon
Easy Sitting on a Lounge Chair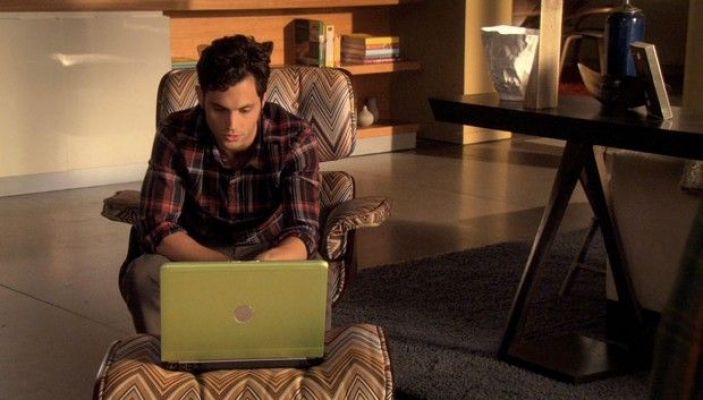 Dan relaxing on a patterned Eames lounge chair.
Similar Item: Mophorn Lounge Chair with Ottoman from Amazon
Prada Marfa Wall Art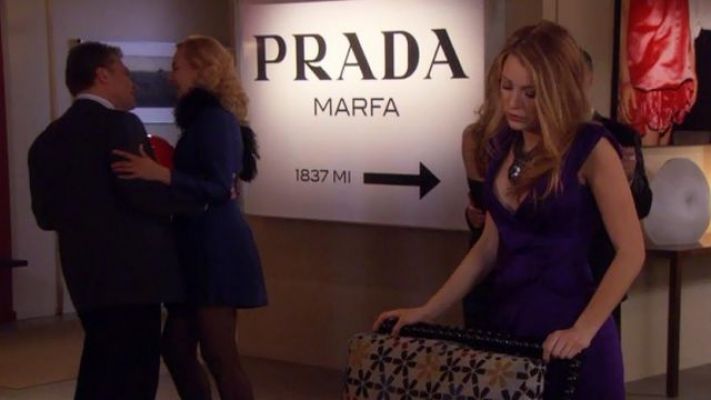 Serena and other people in the Van Der Woodsen, a large Prada Marfa wall art in the background.
Gossip Girl-Inspired Pastel Pencils
Gossip Girl-Inspired Coasters
Gossip Girl Quote Wall Art
About Gossip Girl
The Gossip Girl is a television series released in 2007, and was created by Stephanie Savage and Josh Schwartz. It was based on a novel series made by Cecily von Ziegesar.
Its main character roles were played by Blake Lively (Serena Van Der Woodsen) and Leighton Meester (Blair Waldorf).
The following are credited for the most number of episodes worked for the show in their chosen fields:
Directed by Mark Piznarski
Production Design by Loren Weeks
Art Direction by Malchus Janocko
Set Direction by Christian Tonkin Noble
Costume Design by Eric Daman
The pictures used in this article in connection with the series, Gossip Girl, is owned by the CW, Warner Bros. Television Distribution and all other owners of the show.