Austin Powers - Furniture, Home Decor, Interior Design & Gift Ideas
Being a parody, Austin Powers tends to exaggerate everything that it shows. And that doesn't stop with the acting! Even the set decoration and overall color motif of the film is overplayed. However, you can definitely see the hippie retro vibes going on.
Think clashing bright colors and psychedelic patterns and you're on the right track! Plus, you can also scatter mod-style and mid-century modern pieces everywhere to complete the look.
Iconic Lip Sofa/Couch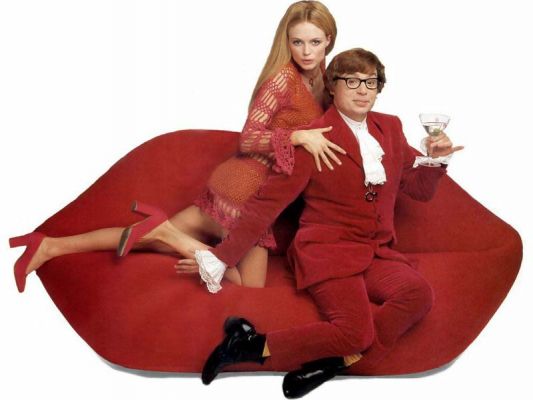 Austin and Felicity on the Bocca Lip Sofa.
Similar Item: Heller Marilyn Lips Sofa from Wayfair
The Popular Ox Rotating Chair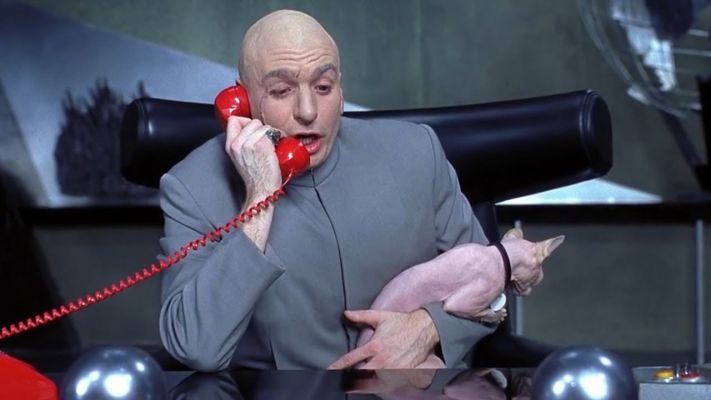 Dr. Evil sitting on the ox chair while talking on the bright red phone.
A Sinister Meeting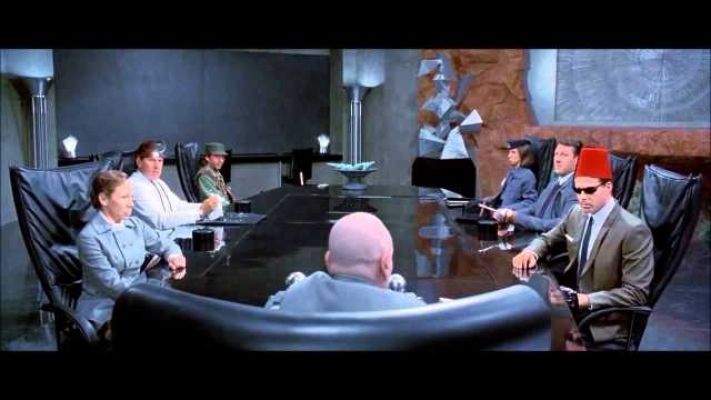 Dr. Evil conducting a meeting. All the delegates sitting on comfy leather lounge chairs.
A Wild Bedroom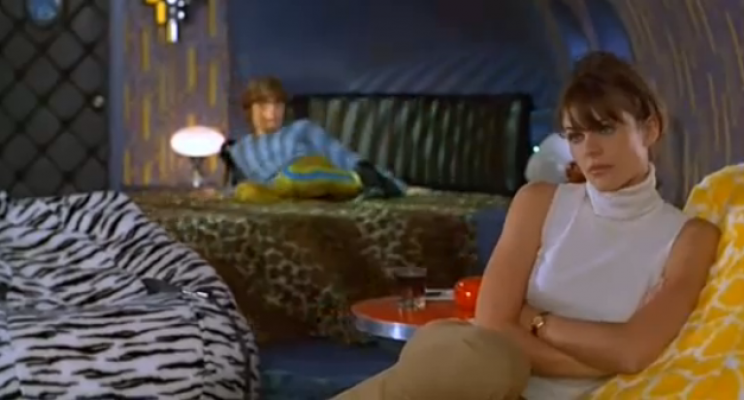 Austin in a very funky bedroom, with a zebra bean bag and a cheetah blanket on the bed.
Austin's Very Pink Vehicle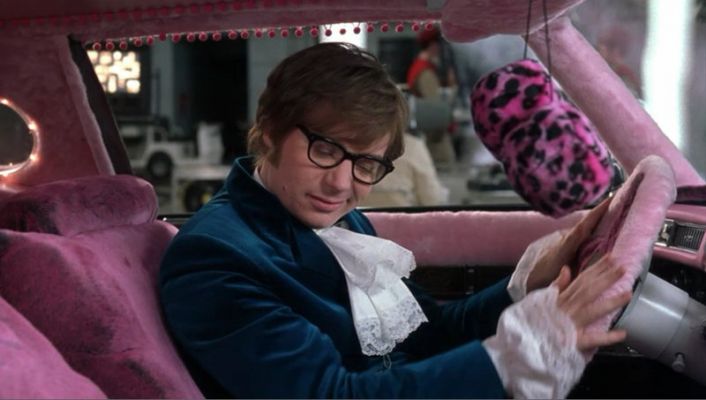 Austin inside his very pink car, complete with pink dice decor and a fuzzy pink steering wheel cover.
Futuristic Dining for Unwanted Guests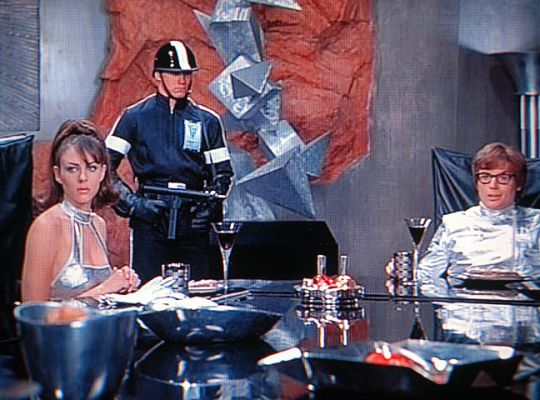 Austin and Vanessa sitting in Dr. Evil's dining. The table littered with silver bowls and triangular champagne glasses.
Crazy Bold Patterns for Your Walls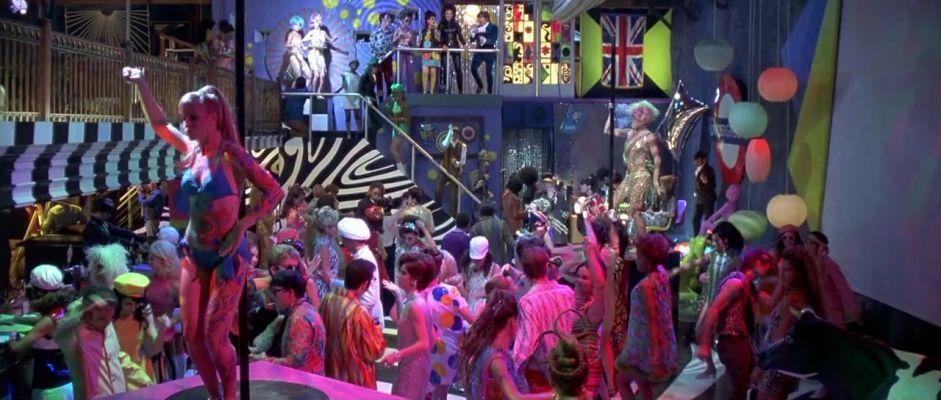 Check out the bright and bold patterns on the walls. Channel your love for Austin Powers with these contrasting and dizzying patterns.
Bright Retro Inspirations
Gift Ideas for Austin Powers Fans
Austin Powers Swinger Mug
Austin Powers Quote Wall Art
Austin Powers Mini Cooper Night Light
About Austin Powers
Austin Powers: International Man of Mystery is a parody movie released in 1997, and was directed by Jay Roach.
It was written by Mike Myers who also performed the role of Austin Powers.
Production Design by Cynthia Kay Charette
Art Direction by Dan Olexiewicz
Set Direction by Bob Kensinger
Costume Design by Deena Appel
The pictures used in this article in connection with the franchise, Austin Powers, is owned by New Line Cinema and all other owners of the show.