The Shining - Furniture, Home Decor, Interior Design & Gift Ideas
At first glance, The Shining seems like your traditional horror movie until you actually watch it. The artistic quality of the entire film elevates it a level higher than most of its contemporary.
Most notable of these are the amazingly bold and distinct patterns you could find throughout the entire film, like the hallway carpet and the hotel maze. Seemingly innocuous details like the typewriter and the keychain become things of horror.
You can also transform your space into the artsy look of The Shining, and create a room that will make your guests wonder at the subtly unsettling feeling they experience.
Overlook's Hexagonal Carpet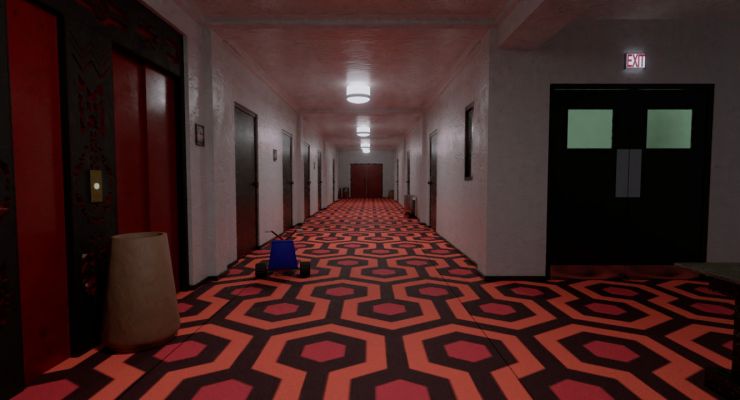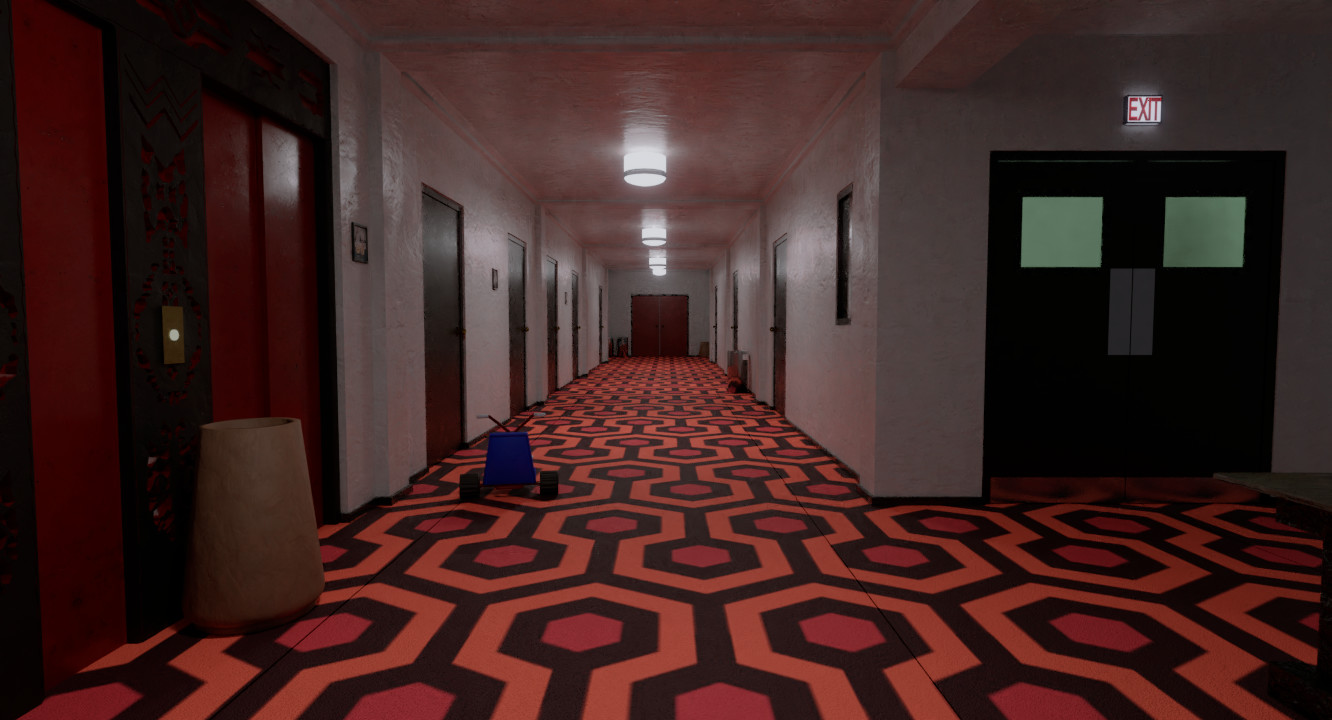 Overlook Hotel's hallway with its famous carpet pattern.
Similar Item: Overlook Patterned Bath Mat from Etsy
Jack's Seemingly Innocent Typewriter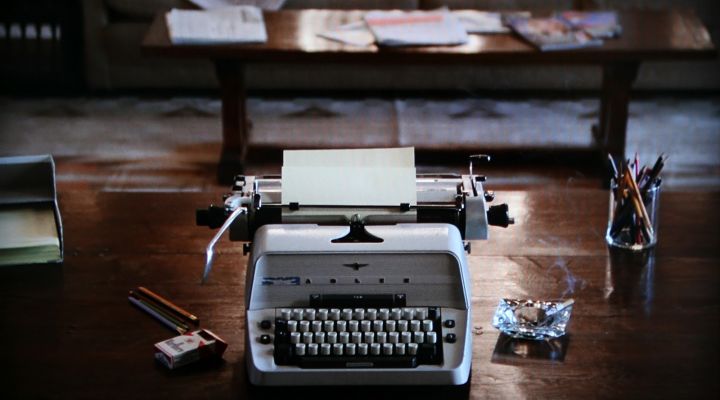 Jack's white 'Adler' typewriter, ready for use, on his desk.
Similar Item: Triumph Tippa Portable Typewriter 1971
Jack's Grinning Face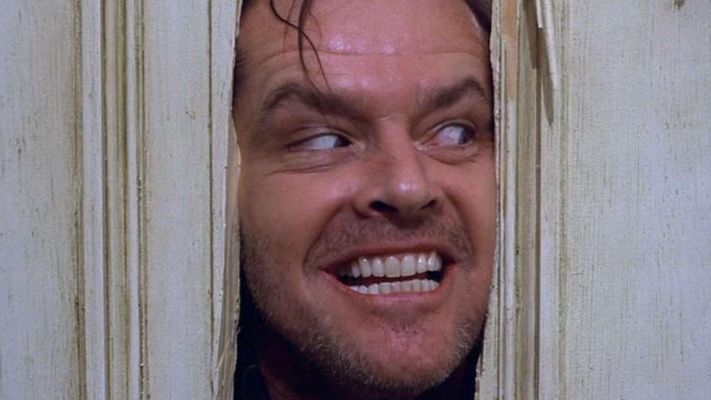 Jack's famous and haunting grinning face.
Overlook Hotel's Haunting Maze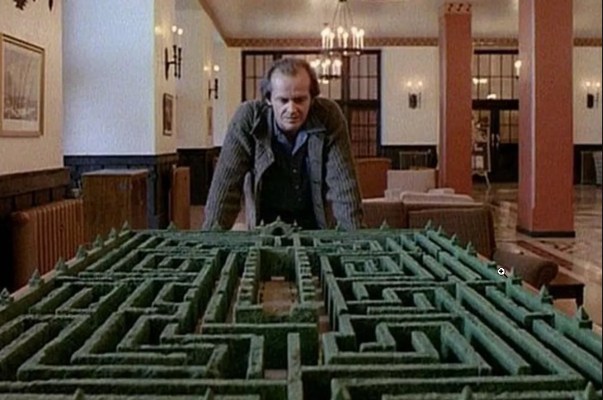 A miniature version of the Overlook Hotel's hedge maze.
Double The Art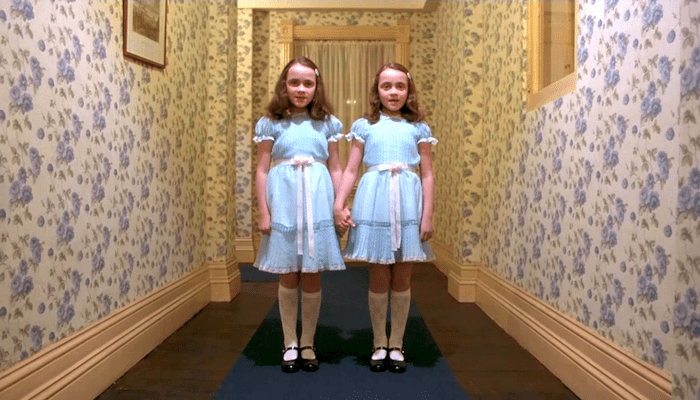 The Grady Twins in the hallway.
REDRUM: Can't Escape It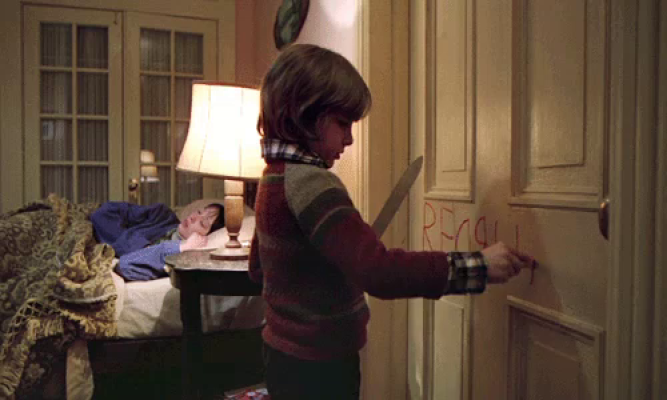 Danny writing 'REDRUM' on the door.
A Scary Keychain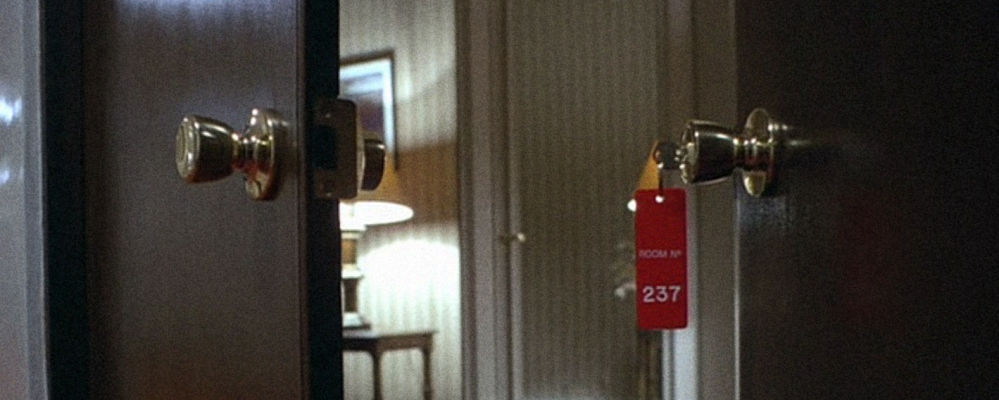 The door to Room 237 open.
Immortalized in a Photo

Jack found in the Overlook Hotel's party back in 1921.
Mad Typing on the Typewriter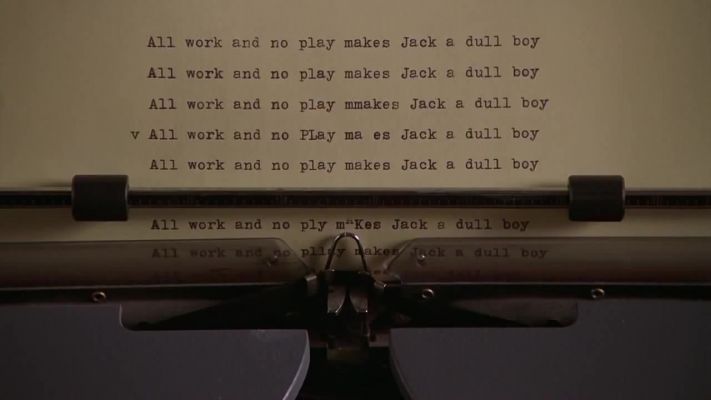 Jack obsessively typing one sentence over and over again.
The Shining Vintage Yellow Poster
The Shining Drink Coasters
The Shining VHS Night Light
The Shining Throw Pillows
About The Shining
The Shining is a horror movie inspired by a Stephen King novel, and was released in 1980. It was directed by Stanley Kubrick. Its main character, Jack Torrance, was played by actor Jack Nicholson.
Production Design by Roy Walker
Art Direction by Leslie Tomkins
Costume Design by Milena Canonero
All pictures used in this article in connection with the film, The Shining, are owned by Warner Bros.