How to DIY Easter Décor and More in 2023
In modern times, the celebration of Easter isn't just for Christians and honoring the Resurrection of Jesus Christ. Easter has become synonymous to the celebration of the beginning of spring. Yes, that's right! Most people mark Easter on their calendars as the time when flowers are blooming and the new season has started.
That's why throwing a party is a great thing to do during this holiday! Plus, you get to make it an excuse to do as much DIY projects as you can. From painting Easter eggs to handcrafting your own Easter wreaths, there's a lot of fun you can enjoy!
Are you excited to make Easter decorations, DIY style? Check out the ideas below to gain some inspiration!
Why Make DIY Easter Decor?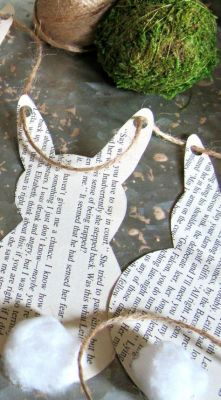 Source: This Tiny Blue House
Celebrating the start of the season doesn't need to be expensive. If you're on a tight budget DIY Easter décor are easy things to do at home and will not break your wallet. All you need is to look for affordable materials and you can go wild with your Easter-themed projects.
If that's not reason enough, you can also create DIY Easter decorations as part of a family bonding experience. Ask your family to create decorations with you. You can even turn this activity into a tradition that everyone can partake in annually!
Fun DIY Easter Crafts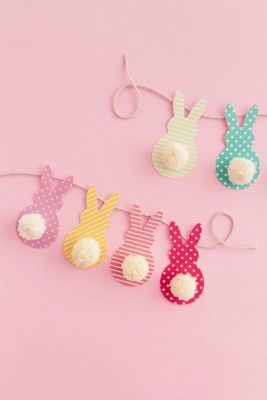 Source: DIY Thought
Are you ready? Let's start of the creativity process by checking out the different enjoyable DIY Easter projects you can do. Since there are tons to choose from, this guide will stick to easy and usual Easter crafts.
What are the Main Supplies To Make DIY Easter Crafts?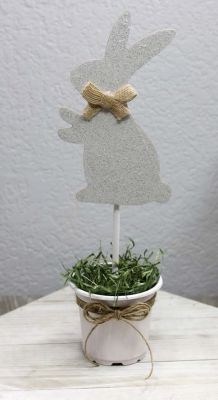 Source: Kimspired DIY
With lots of DIY crafting in mind, it's best to have an idea of what you want to do. Good thing that there are essentials that would most likely be in any materials list. So be ready and get these must-haves so that you won't have to go back and forth the store for more.
Here are a few arts and crafts needs you might need to buy:
| # | Item | Description |
| --- | --- | --- |
| 1 | Acrylic Paint | Use acrylic paint to color the crafts you do, like Easter eggs. |
| 2 | White Plastic Eggs | If you don't want to risk breaking real eggs, you can always paint plastic eggs. |
| 3 | Pastel Ribbons | Ribbons are always a good accessory to have handy. |
| 4 | Scissors | Most crafts will need the help of a pair of scissors. |
| 5 | Glue Gun and Glue Sticks | For cleaner and sturdier sticking, use a glue gun and glue sticks. |
DIY Easter Wreaths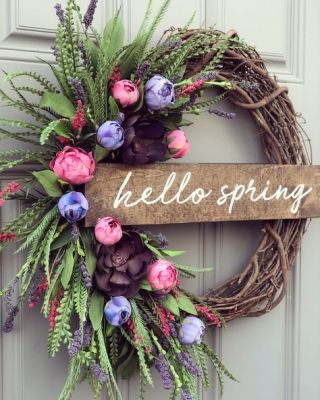 Source: KClee Co
One Easter décor that's gaining popularity each and every year is the putting up of Easter wreaths. Just like its sibling, the Christmas wreath, this wreath is a sign that welcomes your guests and tells everyone that you're glad that spring is beginning.
Making your own Easter wreath is quite easy. All you need to do is have a wreath base and all your desired décor materials. And then you can go wild with the many different ways that you can create the Easter wreath that looks perfect for you and your celebration.
But if you don't have the time to make your own wreath, it's okay to purchase one. There are lots of cute wreaths available in stores. To recommend a few, check out the list below:
DIY Easter Cards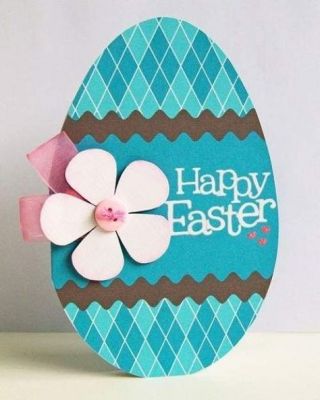 Source: Hike N Dip
A DIY Easter card is a crafting project that all kids will love to do. It's simple enough and they can exercise creativity when doing this awesome activity. Even adults like mom and dad will definitely have fun creating Easter cards for family and friends! All you need are coloring materialsand good-quality paper.
But sometimes even this simple activity might not be possible for busy adults who need to balance work and rest time. If you don't have the time to spare, don't worry! You can still purchase beautifully designed Easter cards.
Here are some to look into:
DIY Easter Treats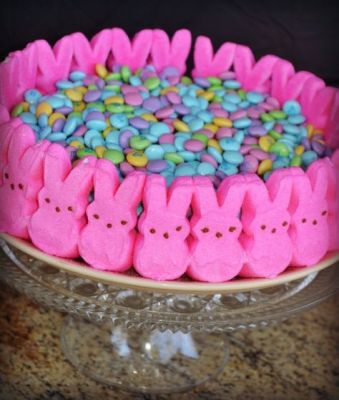 Source: Mrs. Happy Homemaker
If you're someone who loves to make masterpieces in the kitchen, then why not do that for Easter as well? Aside from little Easter egg gifts, you can also make delicious dishes and snacks for your friends and family.
DIY Easter candy is a novel and amazing idea! Whether you're just decorating your classic dessert with an Easter twist or totally creating a new food masterpiece, cooking and baking is a nice and relaxing way to celebrate the beginning of spring.
But if you still want to share the sweetness yet don't have the time to make them yourself, you can always buy pre-made yummies like these:
DIY Easter Gifts
Easter eggs are not the only goodies you can give during Easter. DIY Easter gifts for kids can take on different shapes and sizes. So don't stifle your creativity!
Here's a few to jog your imagination: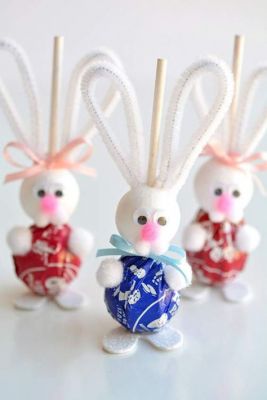 Make simple chocolate cute by creating bunny accessories! Source: Hike N Dip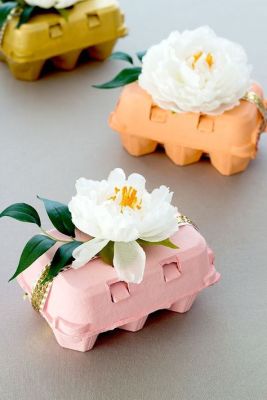 No time for egg hunts? Give your Easter eggs in beautifully designed egg cartons! Source: Momtastic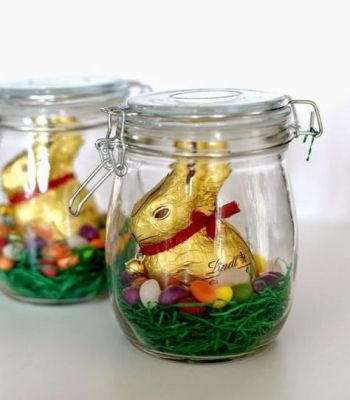 Put that classic Lindt Easter chocolate in jar to make it look classy! Source: Upcycle That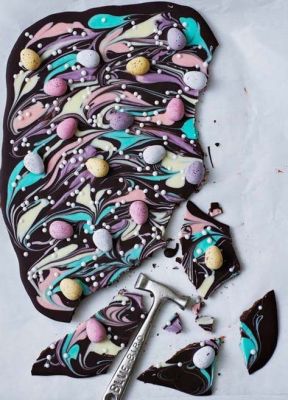 Make your own Easter-themed chocolate and let the kids crack their own pieces! Source: House Beautiful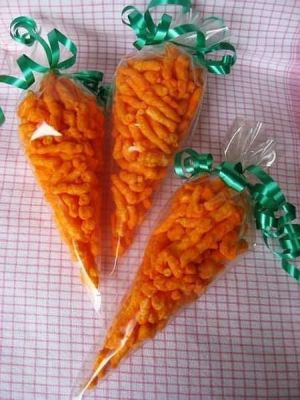 Who knew Cheetos can be an Easter snack? Source: Organization Obssessed
DIY Easter Egg Decorating Ideas
It's tradition to decorate your Easter eggs. Whether you just want to paint them or add a little something more exciting, it's all up to you! You can even ask the help of your little ones so they can get in on the fun.
Here are some fun DIY things to do with Easter eggs: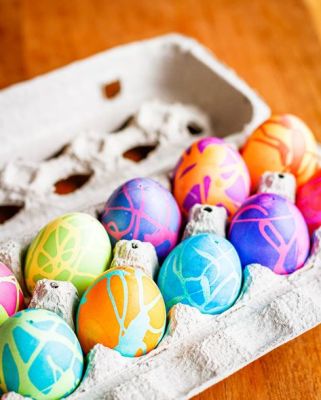 Paint your eggs in vibrant colors and put them back in their plain egg carton! Source: Unsophisticook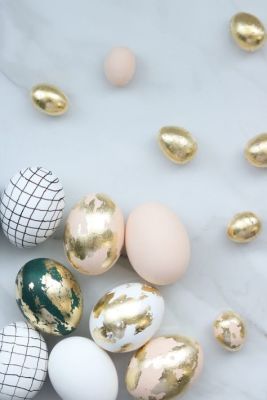 Stick to neutral colors, checkered patterns, and gold paint for a more modern vibe! Source: Liyardor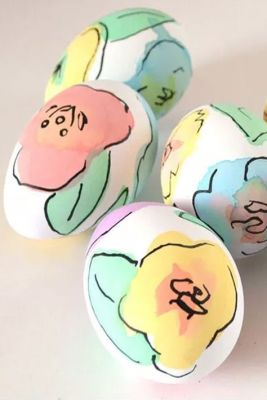 Instead of painting the whole egg, why not color in pastel flowers? Source: Woman's Day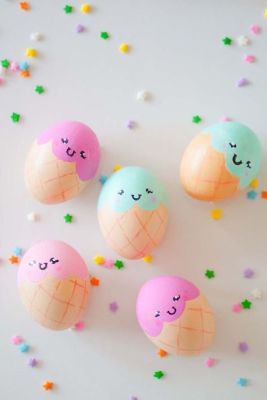 Go for adorable ice cream-themed Easter eggs! Source: Woman's Day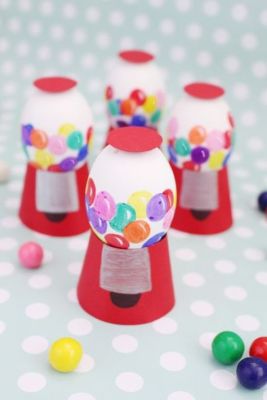 Turn your Easter Eggs into gumball machines! Source: Good Housekeeping
How to Make DIY Decoupage Napkin Easter Eggs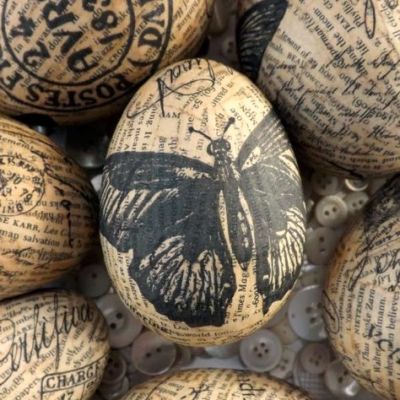 Source: Sew for Soul
When it comes to Easter eggs, some look common while others prefer a more regal and elegant look. If you want your eggs to look more sophisticated, you can wrap them in decoupage napkin. Like Papier Mache, you will need a glue and water mixture so that you can mold your napkin to the egg's shape.
Some of the napkins with Easter designs that you can use are:
How to Make DIY Easter Baskets
You're going to be hunting for Easter eggs. But have you ever thought about where you're going to put them? Make DIY Easter baskets! They're super easy to do. You can even show your creative personality with the choice of your design!
Here are cool ways to design your basket: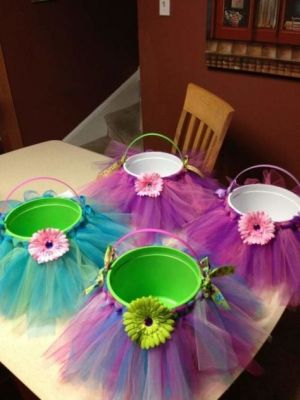 Look pretty dainty with tulle around your basket! Source: Hike N Dip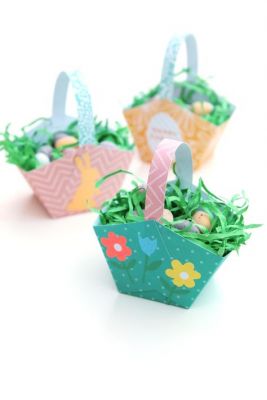 Use patterned paper cut-outs to create adorable mini baskets! Source: Gathering Beauty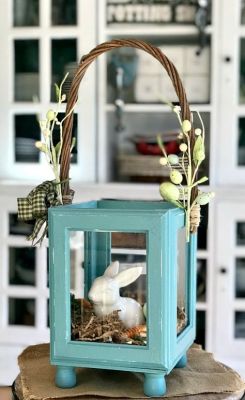 Use old frames to make your Easter basket! Source: Homeroad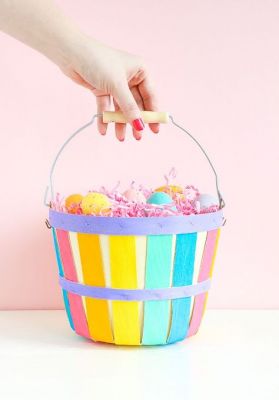 Paste one colored paper on your plain basket for added pizazz! Source: The Crafter Life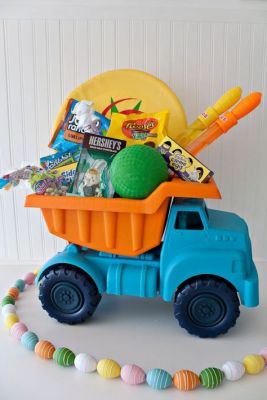 Keep the fun alive with by using toys as your Easter basket! Source: XO Katie Rosario
Other DIY Easter Project Ideas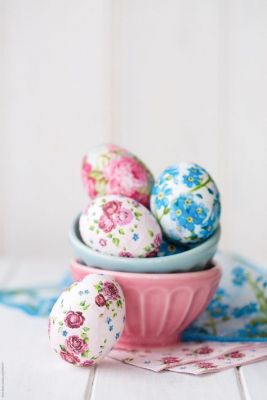 Source: Stocksy
As you've already discovered, there are so many ways you can make decorations for this holiday. How to make DIY Easter decorations is entirely up to you. But if you're sick of Easter eggs and cards, you can always expand your decorating expertise. Need new ideas? Read on below.
DIY Easter Bunny Piñata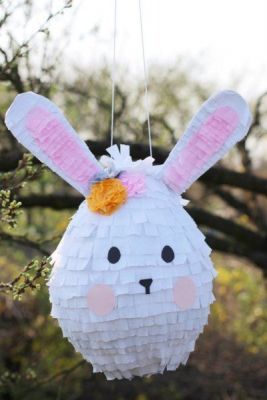 Source: Anapfenyillata
Sure, Easter egg hunting is the classic game that we all grew up with. While it's still great to have your kids play that game, it's not the only activity you can do for the holiday. Why not make an Easter Bunny piñata filled with treats and goodies?
The materials you'll need are minimal and easy to find. Just get cardboard, crepe paper, scissors, and a glue gun. But if you don't the time to create your own piñata, you can always buy one of these:
Things You Can Do With Popsicle Sticks: DIY Ideas for Easter
Yes, this is probably super random. But did you know that you can do a lot of different projects with popsicle sticks? Easter-themed ones are no exception.
Check out these stuff for more inspiration: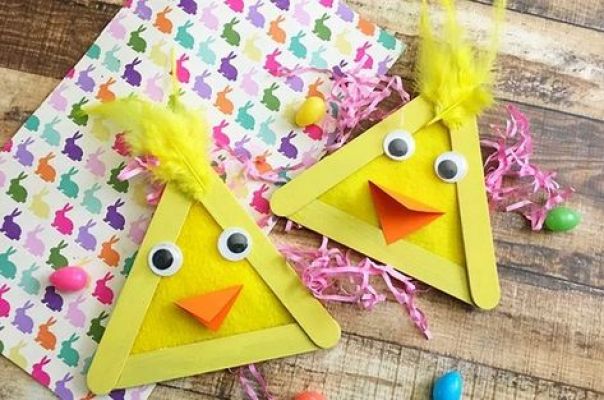 Make chicks out of sticks! Source: Pinterest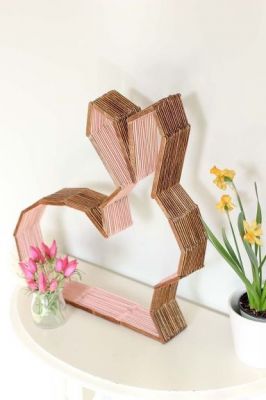 Make a bunny silhouette out of sticks! Source: Hometalk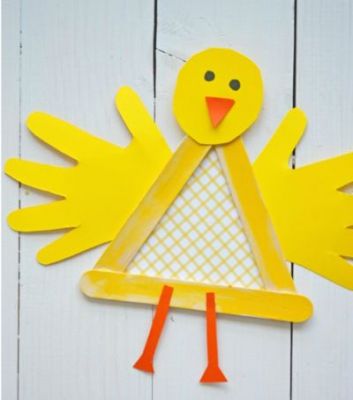 Popsicle sticks and hand cut-outs can also make chicks! Source: All Free Kids Crafts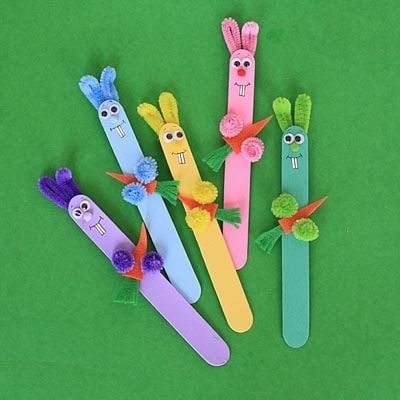 Make adorable bunnies out of popsicle sticks! Source: Blasta Loud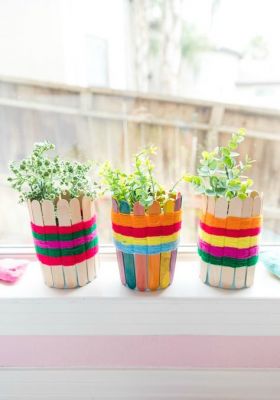 Create baskets for your flowers! Source: Design Improvised
Conclusion
DIY-ing for Easter is a great way to bond with your family and friends. You'll have the time to just sit down and chat with each other all the while exercising your overflowing creativity to make Easter decorations that you can either display or gift. That's not a bad way to spend the day.
Aside from that, you can also impart a lot of nice lessons to your kids about being creative, imaginative, disciplined, and so on. Arts and crafts is a good activity to keep them engaged and happy. If you think about it, Easter is the perfect time for all of this as it is a celebration of life. So spend time with your loved ones by doing DIY Easter projects with them!