How to Decorate for Mother's Day in 2023
When you think of holidays, usually these land on a weekday and you can enjoy a day off of work. But some holidays are just as celebrated even when they do land on weekends. One such holiday is Mother's Day.
Celebrating Mother's Day is as important as any holiday since it's all about Mom. And a great way to celebrate it is to get together with the family. Mother's Day decoration ideas are the perfect way to jazz up your home in the spirit of this holiday.
Discover ways on how to make this Mother's Day extra special for all the moms in your family.
Why Celebrate Mother's Day?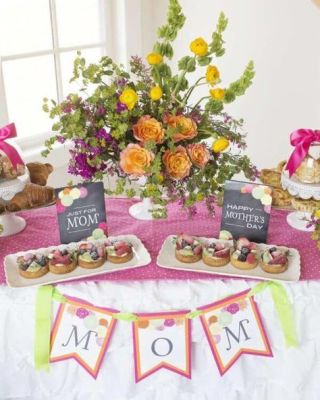 Source: Mimi's Dollhouse
As the name implies, Mother's Day celebrates all the moms in the world, including yours. It can also mean your grandmother, aunts, sisters, nieces, and daughters that are already enjoying motherhood.
Remember that these women cared and nurtured for you and your family. A special day once a year is an excellent way to honor their love and show your affection in return.
Mother's Day Brunch Ideas and Decorations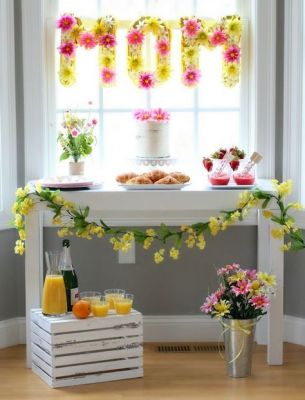 Source: Hike N Dip
If you're having the entire family over for the day, the best time would be during brunch. The noon setting is perfect since the sun is up the bright, blue skies and it'll make the entire celebration feel light and bubbly.
Aside from making the best dishes for brunch, you should also put effort on how the place will look. Whether you're eating out in the yard or in the dining room, there are tons of ways to ready your party area for Mother's Day.
Below are just a few ideas on how to decorate your area:
Mother's Day Table Decorations
If you're going with the brunch idea, setting up your table is important. Sure, paper plates and plastic utensils will probably the most convenient to use if the entire family is present. But you can do a lot more than that.
Design your dining table elegantly. Place proper table settings, napkins, and centerpieces to make the day extra special for all the mothers in your family. Get creative on how you can make your table look beautiful, from DIY table rings and origami napkin folding to easy-to-make centerpieces and gorgeous color motifs.
Here are a few pictures of Mother's Day table décor to inspire you: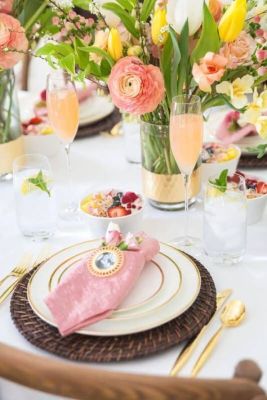 Personalize your napkin rings with a picture of Mom! Source: Mimi's Dollhouse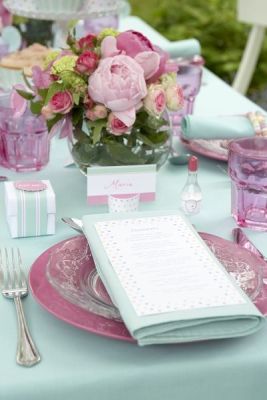 Go for soft, feminine colors for the occasion. Source: The Enchanted Home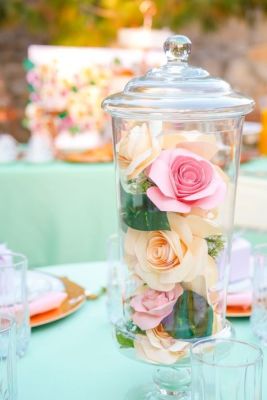 Decorate with tons of floral pieces! Source: Jordan Easy Entertaining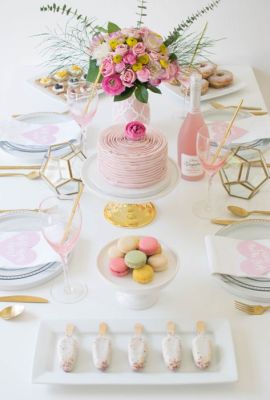 Go for minimalist with a mostly white theme with hints of pink and gold. Source: Twinkle Twinkle Little Party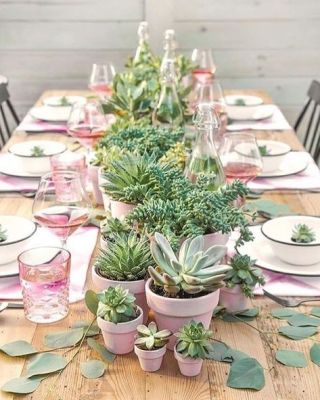 If Mom is obsessed with succulents, use them as a centerpiece. Source: Beci Owens
To help you start fixing your table for Mom's special day, here are a few materials you might need:
Mother's Day Banner Decorations
One of the easiest décor to put up in any kind of holiday is a banner. It easily conveys what you're celebrating to everyone. But while it is one of the most basic decorations, it is also one of the most flexible.
Yes, you can most definitely put up a banner that just says 'Happy Mother's Day!' to show your mom your appreciation. But you can also try for humor by hanging a banner that says 'Olive You, Mom!' with pictures of olive on each side. You can also go for heartfelt by creating a banner that says 'We're all here because of you, Mom!' and endless other messages.
Create the best Mother's Day banner for your mom and check out these pictures for more inspo: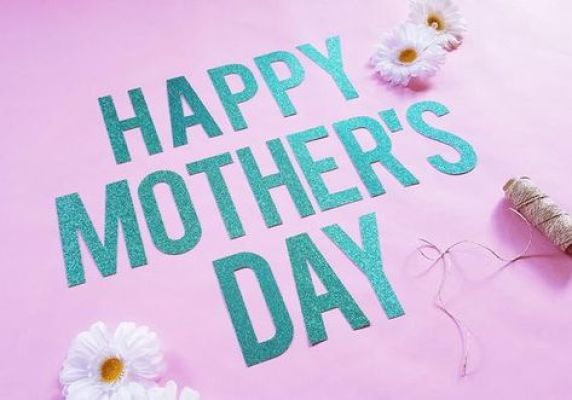 Go for sparkly and simple by using glittery paper! Source: Etsy - Swankerie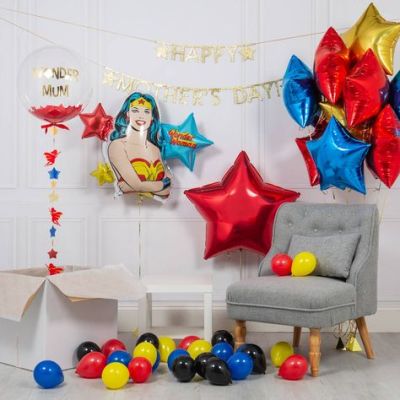 Put up a golden banner and tons of red, blues, and golds for your super mom party! Source: No Ton The High Street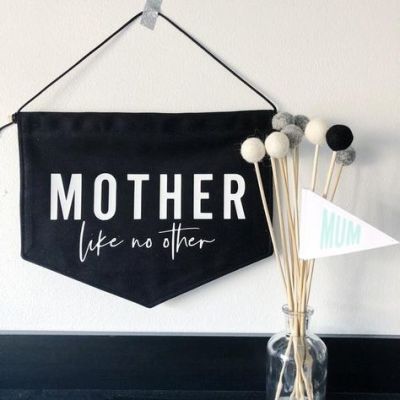 Go for minimal and create a fabric flag with your message for mom! Source: Etsy - BowandArrowUK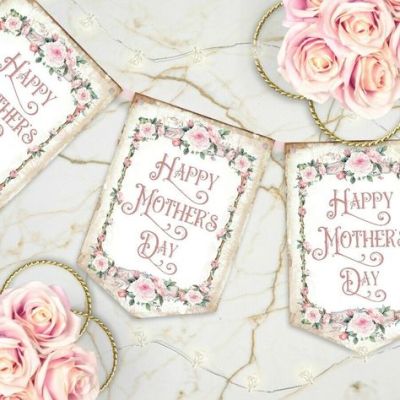 Add a vintage vibe with romantic fonts and floral frames! Source: Ebay – heart2heart11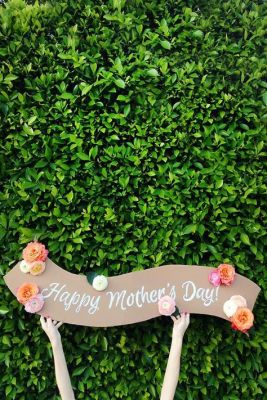 Use cardboard and flowers to create a ribbon banner for mom! Source: Mimi's Dollhouse
If you don't have enough time to DIY your banners, not to worry! You can still get ready-made ones easily. Here are a few to choose from:
Mother's Day Backdrop Decorations
Of course, pictures are a great way to remember the holiday for years to come. You can make your photos extra special by creating a backdrop.
Here are some photo backdrops that would look amazing for Mother's Day: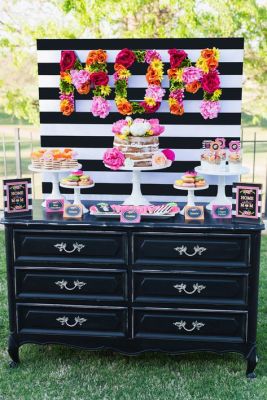 Use black and white striped with floral letterings for a modern chic look. Source: Clean Living Clean Eating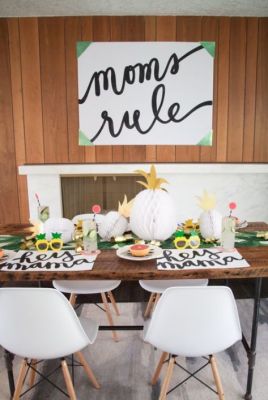 Put up a simple calligraphic sign about mom! Source: Party Ideas – Craft Gossip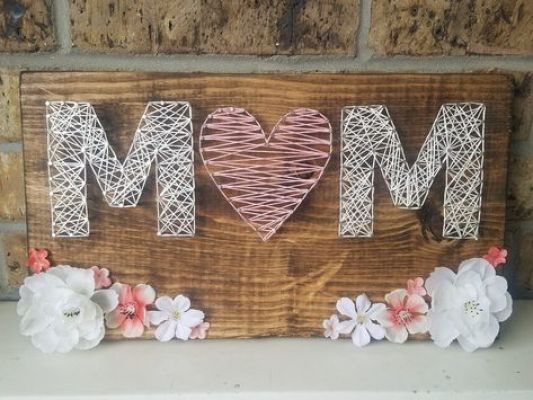 Create a sign for mom through string art! Source: Etsy - CraftsByAlexia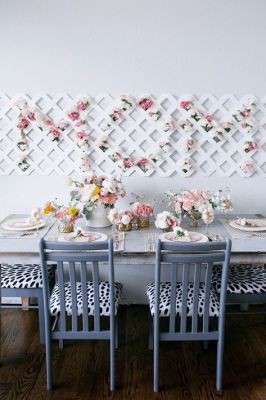 Create subtle design by spelling 'Mom' with flowers on a white trellis. Source: The Proper Blog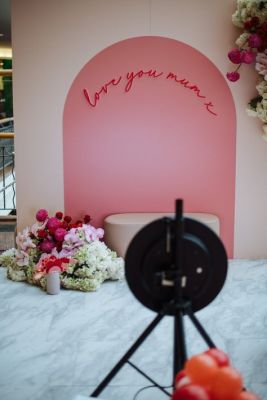 Stick to simple for a midcentury modern look. Source: Lenzo AU
Mother's Day Cupcake Decorations
When you hear the word 'decoration,' it's easy to imagine that it has something to do with a room. But that's not the only thing you can decorate. If you're planning to bake cupcakes as a gift your mom, you should create ones that are specially designed for the holiday!
Here are cupcakes decorations ideas for Mother's Day that all the women in your family will surely love: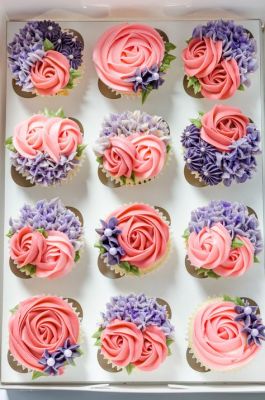 Stick to florals for a dainty and romantic look. Source: Pinimg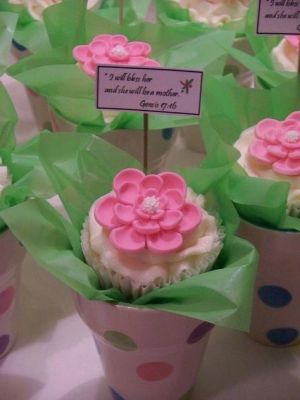 Put your flower cupcake in a pot to look more authentic. Source: Food Additive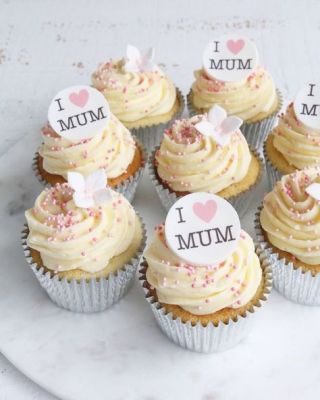 For a minimalist look, go for white icing sprinkled with pink beads. Source: Shop – Afternoon Crumbs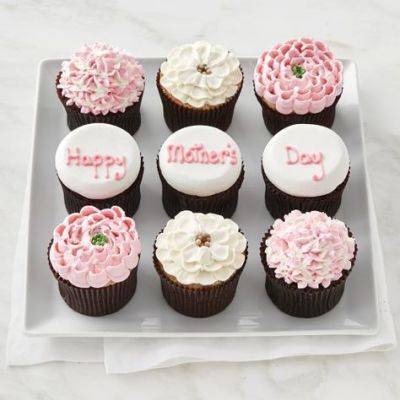 Send a loving message through cupcakes. Source: William Sonoma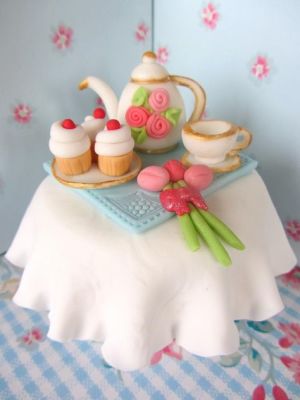 Go above and beyond by using fondant as your cupcake topper. Source: Cakes Décor
Aside from decorating your cupcake, you have to actually make the cupcakes first. Here are a few materials you will definitely need:
Mother's Day Decorations: Kids' Ideas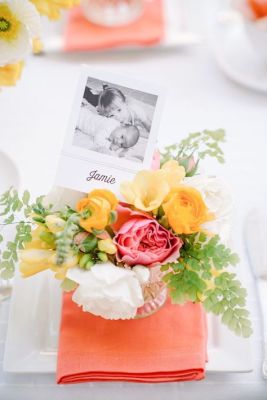 Source: Sugar and Charm
If there's one thing every mom would love to get during Mother's Day, it would definitely be a gift from their kids (no matter their age). This means you should have your young ones try their hand with arts and crafts to create their perfect gift for mom.
There are tons of DIY art projects that you can do, and below are just some of them.
Mother's Day Cards
An oldie but goodie when it comes to kiddie arts and crafts is making their own greeting cards. Mother's Day cards is not an exception. There are tons of ways you can help your little ones make the perfect card for Mom.
Below are just some of the ideas you can copy with your kids: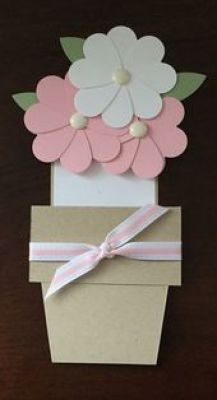 Put a hidden message from mom inside this DIY pot of plants. Source: Room Plant Dolds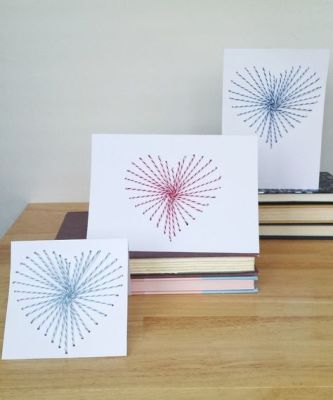 Create beautiful shapes by sewing directly to your card. Source: Destination Decoration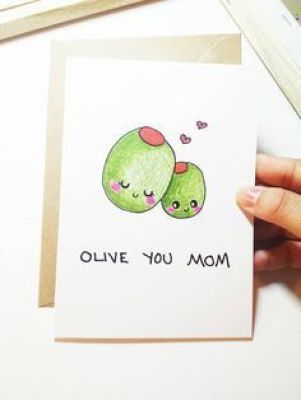 Draw punny artwork for your mom to enjoy. Source: Pink Rain Cloud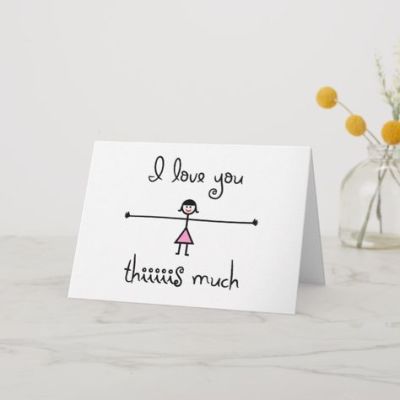 Yes, stick figures can still look awesome! Source: Zazzle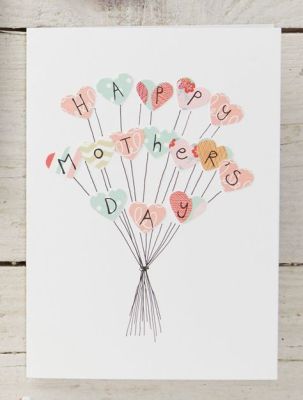 Use printed paper and create an awesome balloon design. Source: Blog – Hobby Craft UK
You can also get ready-made Mother's Day cards if you're short in time. Tons of choices are available in your local stores and online stores. Here are a few favorites that you might like as well:
Mother's Day Crafts
Gifting Mom with DIY projects doesn't end with greeting cards. There are numerous creative ways you can do to show your love and appreciation for all the mothers in your family. From DIY flowers to creative 'pick one a day' jars, you can do tons of stuff!
Here are just a few examples of the crafts that you can make for Mom: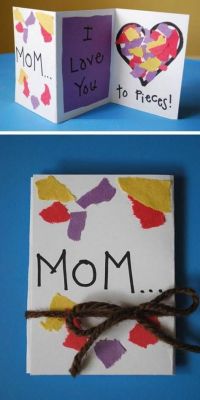 Use pieces of paper to highlight your message! Source: Scrapbooking – Craft Gossip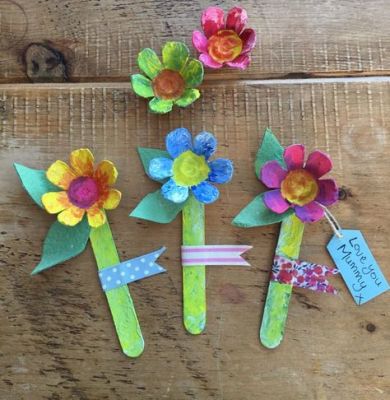 Use popsicle sticks and paper to make flowers for mom. Source: Blog Group UK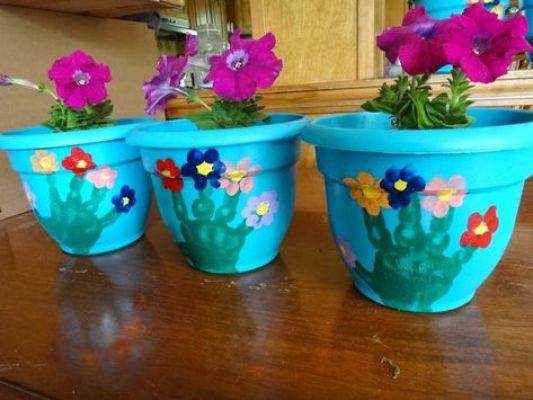 Paint with your hands and design a pot for mom. Source: Little Stars Learning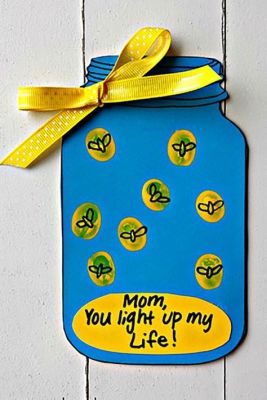 Give mom a simple handmade card. Source: Country Living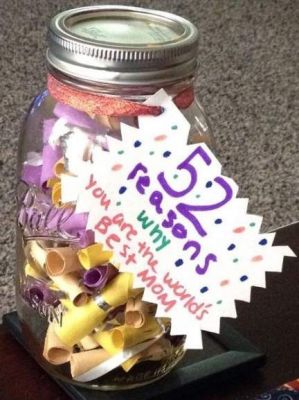 Tell mom 'I love you' in different ways. Source: Emely Photos
Mother's Day Classroom Ideas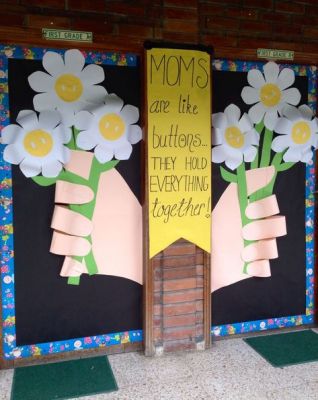 Source: Pinimg
Mother's Day is something that's universal. Every country has a version for it, so it's not surprising that this holiday is also taught at school. But if you really want to make an impression on your students, you should outfit your classroom with the ideas behind the holidays.
Mother's Day Bulletin Board Decorations
One way to design your classroom for the holiday is to design your bulletin board. Mother's Day decorations for simple bulletin ideas are endless. You're free to decorate whichever way you like.
Check out these awesome examples of Mother's Day decorations for bulletin ideas. You might find one that you'll get inspiration from: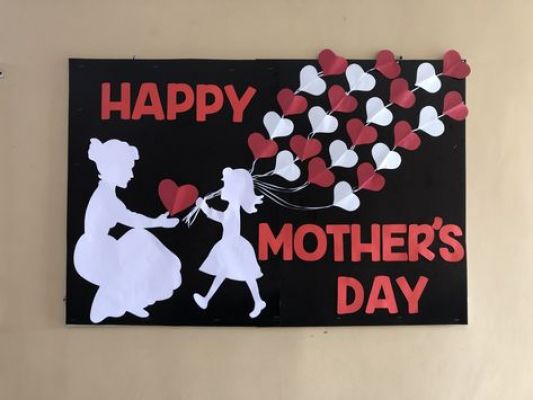 Use silhouettes and hearts to create a simple but stunning design. Source: Pinterest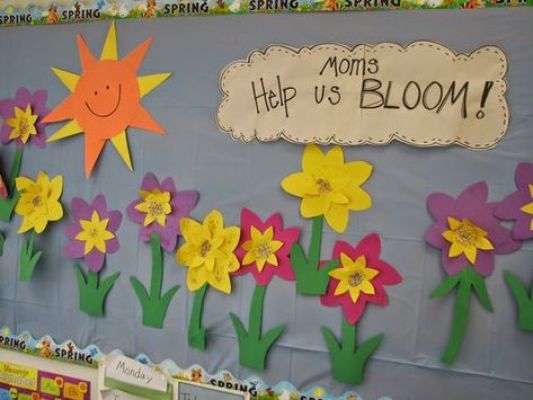 Add colorful flowers and a simple message to show appreciation to moms. Source: Teach Easy Resources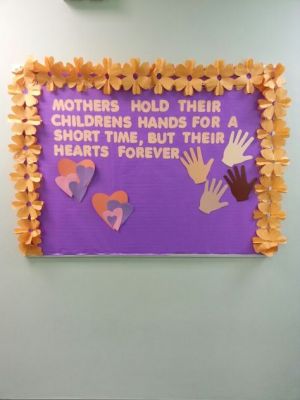 Less design is needed for longer messages. Source: Pinterest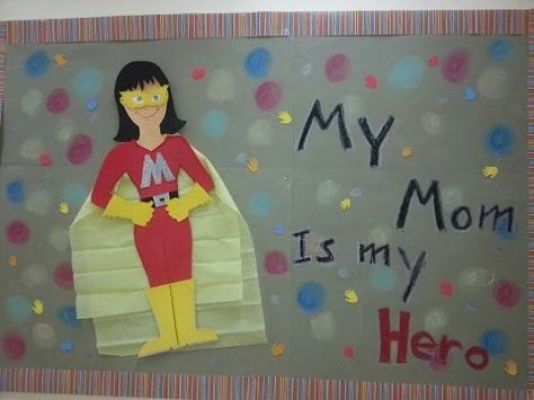 Create a superhero cutout of mom. Source: Youtube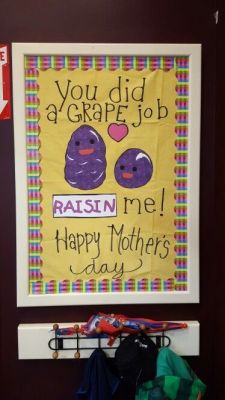 Punny messages are always appreciated. Source: Pinimg
Where Can I Find Mother's Day Decorations For Sale?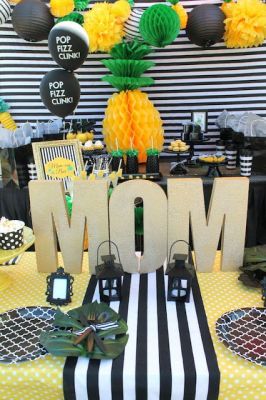 Source: Laura's Little Party
Since Mother's Day is such a universal holiday that's celebrated by more people than not, getting décor for it is quite easy. It also helps that the day is so much more versatile than others when it comes to decorations. You can reuse Easter and spring décor, and even simple party decorations from years back.
Buying Mother's Day décor is no problem at all. Simply walk into your local craft store, and get materials based on the theme you're going for this year. You can also get tons of material from online stores like Amazon and Etsy.
In fact, here are some Mother's Day decorations from Etsy that you and the women in your family will love:
Conclusion
Celebrating Mother's Day is as important as any holiday because it celebrates the love and work of all the moms in the world. It's a way of saying thank you for all the affection and sacrifices they made while taking care of you and your family.
A simple get-together will warm your mom's heart, for sure. But you can make the day extra special if you decorate around the house as well. So what are you waiting for? Get your home ready for mom's arrival and show her how much you love her!