Gilmore Girls - Furniture, Home Decor, Interior Design & Gift Ideas
If there's only one word to describe the Gilmores' house in Stars Hollow it would probably be 'cozy.' The entire house looks very lived-in and relaxing, somewhere you want to go home to everyday. It's also very feminine, with the pastel colors and floral themes all over the place.
While there is a country vibe all throughout the house, everything else looks prettily mismatched. The great thing about the Gilmores' house is that everything works together and is super easy to replicate for your own space.
Emily's Opulent Bar Cart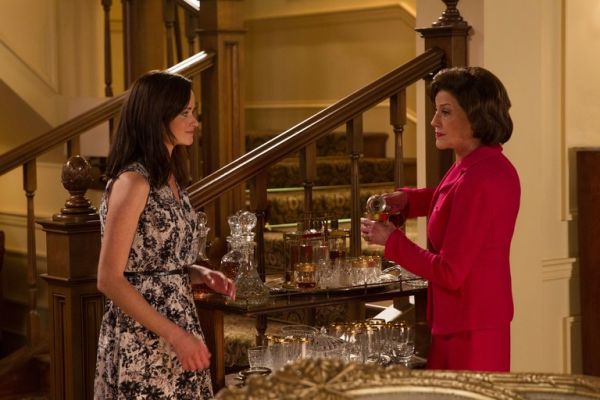 Emily pouring herself a drink from the bar cart while talking to Rory.
Similar Item: Signature Design by Ashley Kailman Bar Cart from Amazon
Eclectic Green Bamboo Chair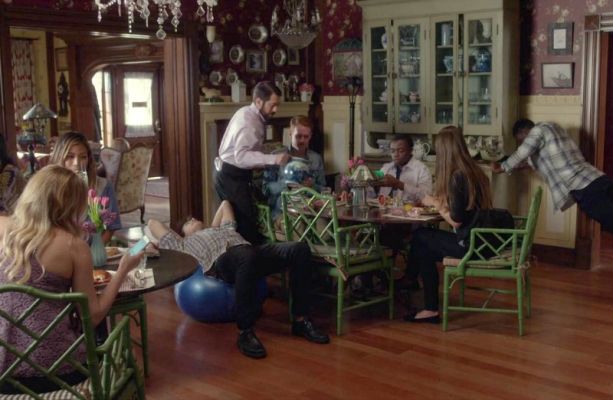 A busy day in Dragonfly Inn, with almost all the green bamboo chairs occupied.
Lorelai's Bright and Yellow Retro Dining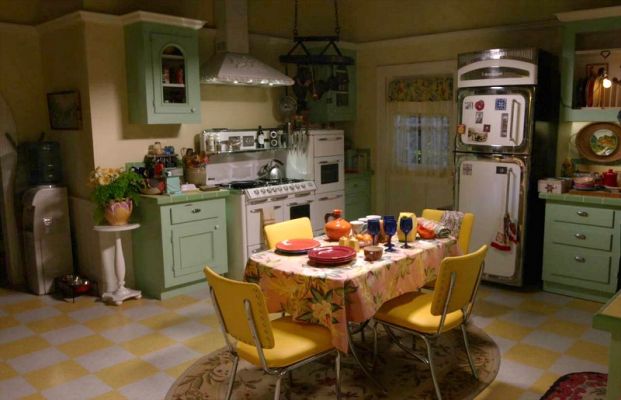 A set photo of Lorelai's kitchen, complete with cool mint counters and her yellow retro dining set.
Similar Item: Target Marketing Systems Retro 5-Pc. Dining Set, Yellow from Amazon
Comfy White Sofa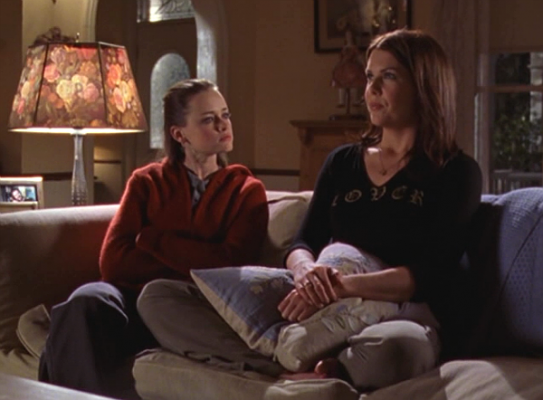 Rory and Lorelai having a talk while sitting on the white sofa in their living room.
Obsession with Decorative Wall Plates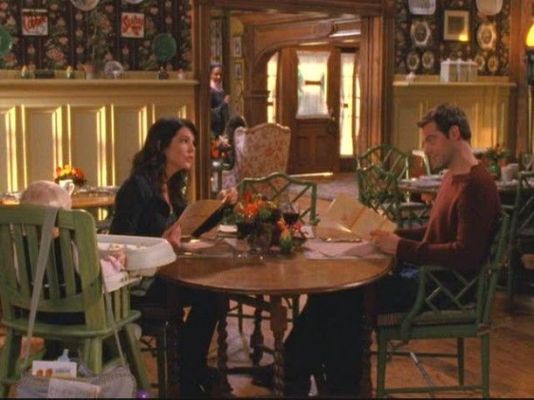 Lorelai and Christopher at Dragonfly Inn. Decorative plates hanging on the wall behind them.
Luke's Diner Coffee Mugs
Luke's Diner Doormat
Dragonfly Inn Drink Coasters
Gilmore Girls Throw Blanket
Gilmore Girls Throw Pillow
Gilmore Girls Quote Wall Art
About Gilmore Girls
Gilmore Girls was a TV series created by Amy Sherman-Palladino first released in 2000, and ended in 2007. It was revived into a TV mini-series last 2016 by Netflix. Its main characters were played by Lauren Graham (Lorelai Gilmore) and Alexis Bledel (Rory Gilmore).
The following are credited for the most number of episodes worked for the show in their chosen fields:
Directed by Jamie Babbit
Production Design by Rachel Kamerman
Set Direction by Melissa M. Levander
Costume Design by Brenda Maben
The pictures used in this article in connection with the series, Gilmore Girls, is owned by The WB and The CW.