Grace and Frankie - Furniture, Home Decor, Interior Design & Gift Ideas
The reason Grace and Frankie moved in together is rather unconventional, that's true. And their personalities are also two different ends of a spectrum. You'd think that the way they'd style their house would be chaotic and clashing.
But it doesn't! In fact, their beach house looks super relaxing and open. Living in a beautifully decorated place like that would ease your worries and can keep you feeling happy throughout your troubles.
A Coastal Living Room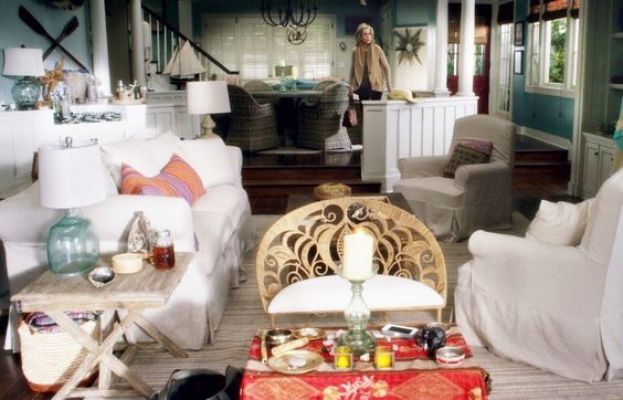 A shot of the beach house's living room. It features a white sofa and matching white armchair, a beautiful Rose Lace Barrel chair, and glass table lamp.
Beach House Dining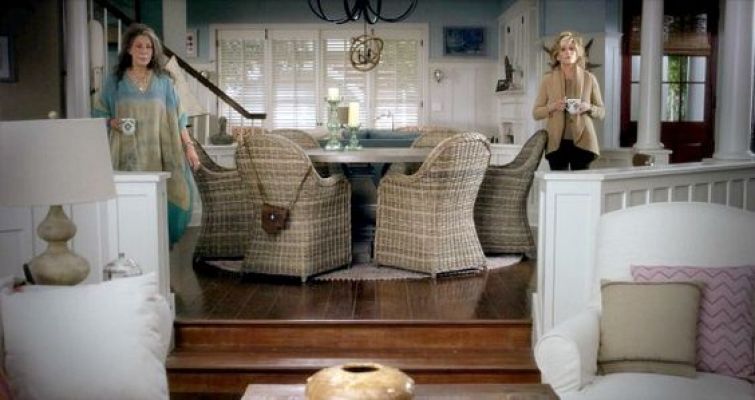 Grace and Frankie in their dining room featuring hanging rope chandelier, rattan chairs, and a solid wood round dining table.
Similar Items: Safavieh Home Collection Omni Unfinished Barrel Chair, Natural from Amazon
Similar Item: MADISON PARK SIGNATURE Helena Round Dining Table, Grey from Amazon
The Hansons: Fancy Dining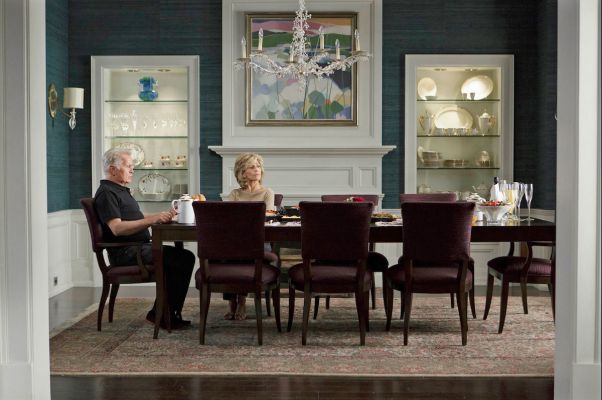 The Hansons' have a beautifully decorated dining room with a dark wood dining table, plush dining chairs, and an intricate chandelier.
Similar Item: Garwarm 8-Light Vintage Crystal Chandeliers from Amazon
Similar Item: Darby Home Co Kinsman Extendable Dining Table from Wayfair
Similar Item: DyFun Jacquard Spandex Dining Room Chair from Amazon
Simple Living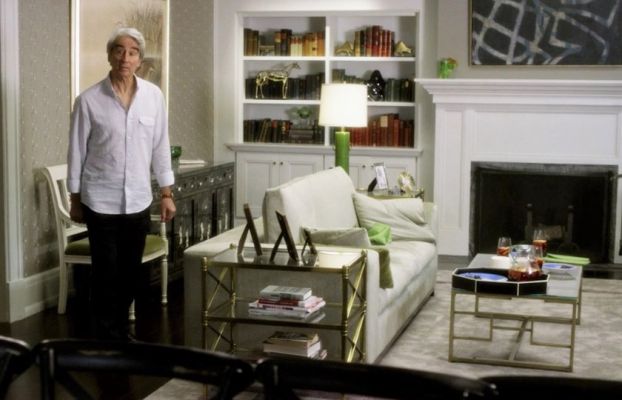 Sol and Robert's living room is immaculate, with the golden accents.
Brianna's Office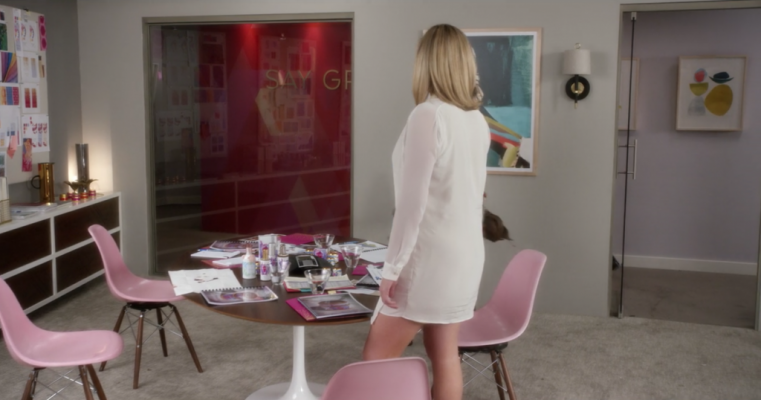 A look at Brianna's modern office, complete with pink chairs and a retro round table.
Bohemian Meditation Room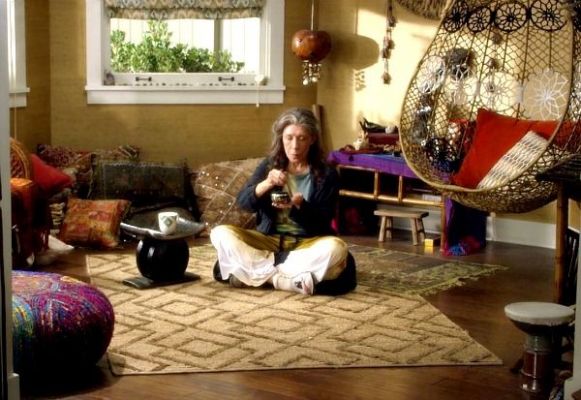 Frankie doing her thing in her meditation room. She is sitting on her beige area rug and the knotted handing chair is behind her.
Similar Item: Greyleigh Briaroaks Hanging Rattan Swing Chair from Wayfair
A Comfier Space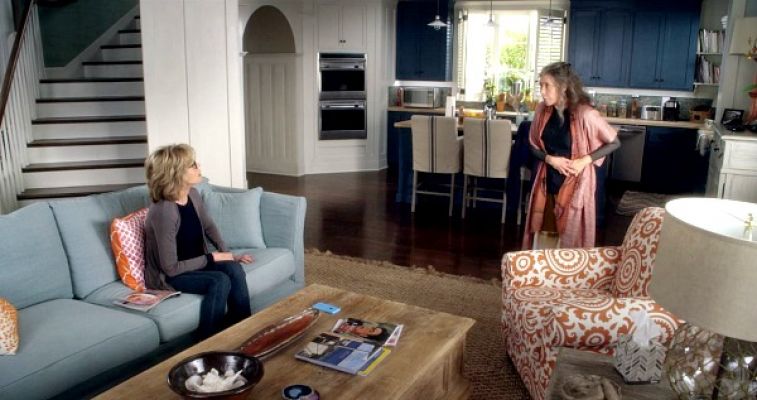 Grace and Frankie in their informal space, with a bright patterned orange armchair and a more subtle light blue sofa.
Frankie Quote Mug
Grace and Frankie Quote Wall Art
Grace and Frankie Hand Bag
About Grace and Frankie
Grace and Frankie is an American comedy series released in 2015, and was created by Marta Kauffman and Howard J. Morris.
The main characters are performed by Jane Fonda (Grace Hanson) and Lily Tomlin (Frankie Bergstein).
The following are credited for the most number of episodes worked for the show in their chosen fields:
Directed by Rebecca Asher
Production Design by Devorah Herbert
Art Direction by Michael Krantz
Set Direction by Christopher Carlson
Costume Design by Allyson B. Fanger
The pictures used in this article in connection with the series, Grace and Frankie, is owned by Netflix and all other owners of the show.