The IT Crowd - Furniture, Home Decor, Interior Design & Gift Ideas
They're underappreciated and tucked in the very corner of their office. They love their job but not the monotony and the ignorance around it, which makes Roy and Moss's predicament all the funnier for their fans.
The best thing about their office is that it's so messy and mismatched that you could probably recreate the entire room with most type of furniture.
Office for Three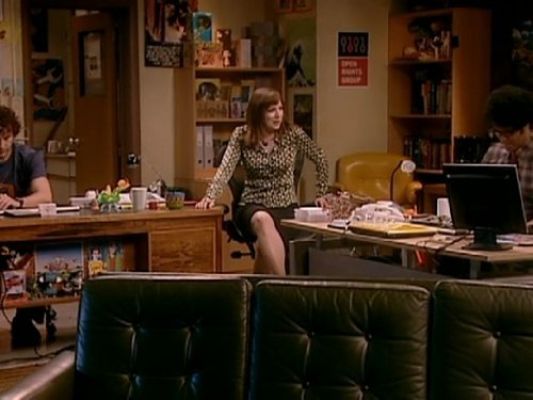 Roy, Jen, and Moss working in their basement office at Reynholm Industries.
Similar Item: Symple Stuff Woolverton Ergonomic Mesk Task Chair from Wayfair
Similar Item: LuminoLite 12 LED Adjustable Lamp for Reading from Amazon
A Meeting with the Big Boss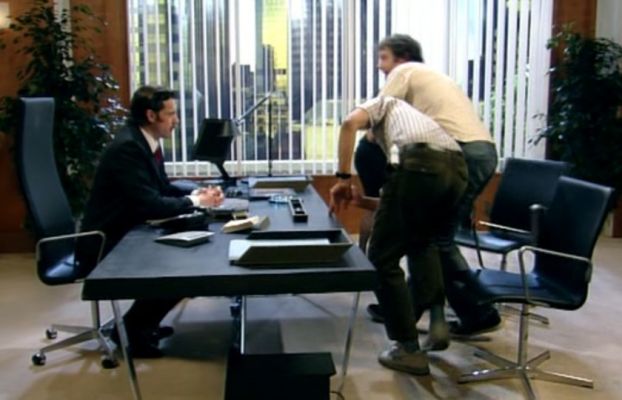 Denholm, Moss, and Roy inside Denholm's office.
Similar Item: Orren Ellis Entwistle Genuine Leather Conference Chair from Wayfair
Similar Item: Attraction Design Home Modern Design Mid Back 12.5" Mesh Desk Chair from Wayfair
Roy's Geeky Corner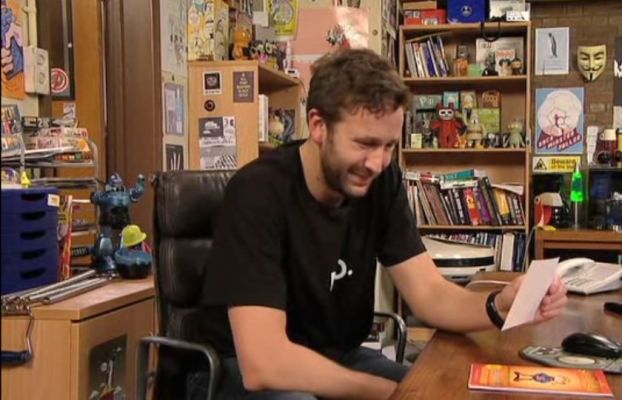 Roy's corner of the office is full of memorabilia from his favorites.
Roy's Corner Again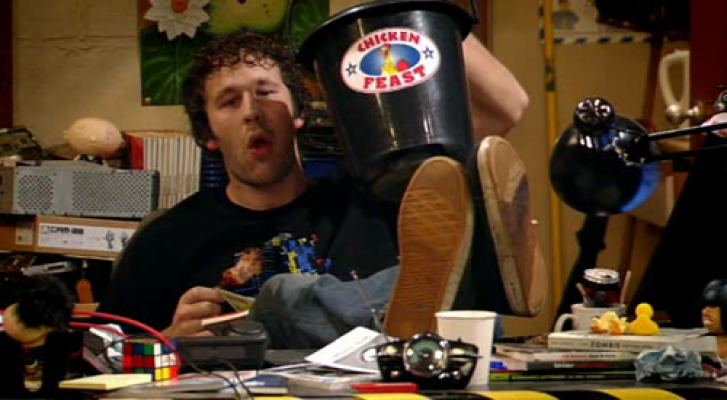 Roy's corner looks so messy because of the sheer amount of things he has.
It's Douglas' Office Now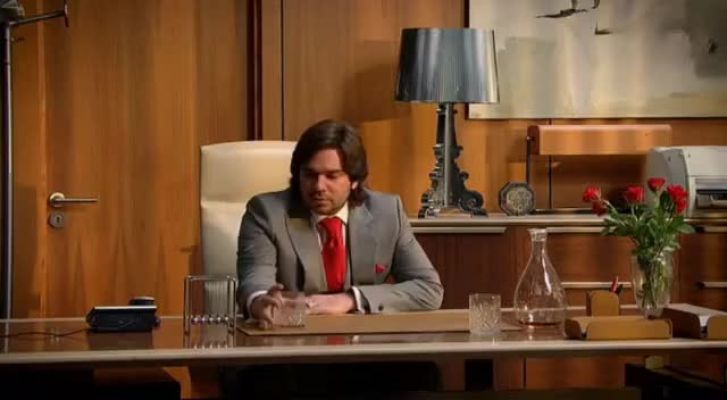 Douglas having a drink in his new office.
A Meeting With The New Boss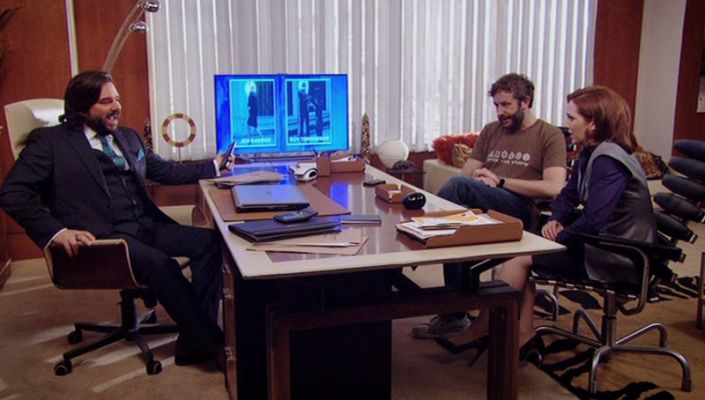 Douglas, Roy, and Jen having a talk in Douglas' office.
A Retro Dinner Party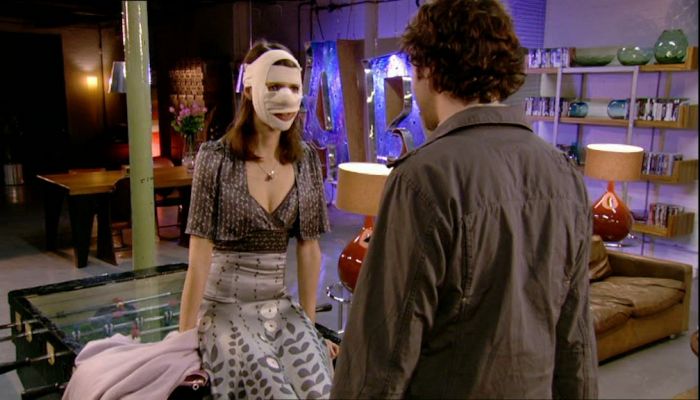 A nice retro room is fun venue for a dinner party.
Similar Item: Edgemod Eileen End Table from Wayfair
Moss Dishwasher-Safe Mug
Roy Dishwasher-Safe Mug
The IT Crowd Quote Print
The Internet Cushion
About It Crowd
The IT Crowd is a British sitcom that was shown from 2006 to 2013. It has been adapted by two other countries as well.
Its main characters were played by Chris O'Dowd (Roy Trenneman), Richard Ayoade (Maurice Moss), and Katherine Parkinson (Jen Barber).
The following are credited for the most number of episodes worked for the show in their chosen fields:
Directed by Graham Linehan
Production Design by Jo Sutherland
Art Direction by Dick Lunn
Costume Design by Annie Hardinge
The pictures used in this article in connection with the series, The It Crowd, is owned by Talkback Thames and all other owners of the show.