Two and a Half Men - Furniture, Home Decor, Interior Design & Gift Ideas
There have been mixed reviews about 2 and a Half Men during the entire stint of the show. Some of their themes might be deemed too outdated for the slow but changing morals of the film industry. However, no one could deny the beauty of each of their set designs.
If you want to upgrade your space into a quirky but relaxing home with cool beach house vibes, you should definitely check out 2 and a Half Men for inspiration.
A Cozy Living Room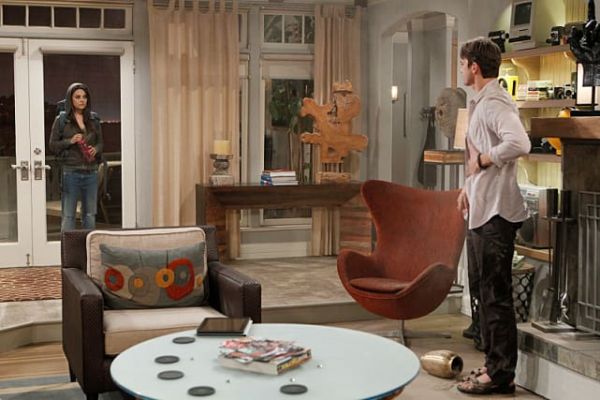 Walden sees Vivian outside his door, a red Arne Jacobsen Egg chair in front of him.
Similar Item: Flash Furniture Swivel Balloon Chair from Wayfair
Similar Item: Mercer41 Linco Doleman Perforated 2 Piece Nesting Table from Wayfair
Dancing in the Living Room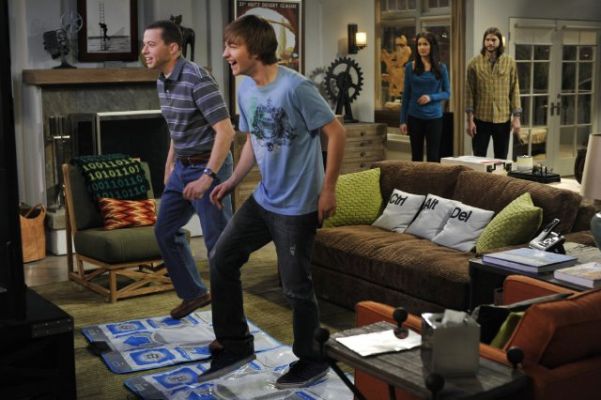 A dance off in the living room with a black couch in the background.
Red in the Kitchen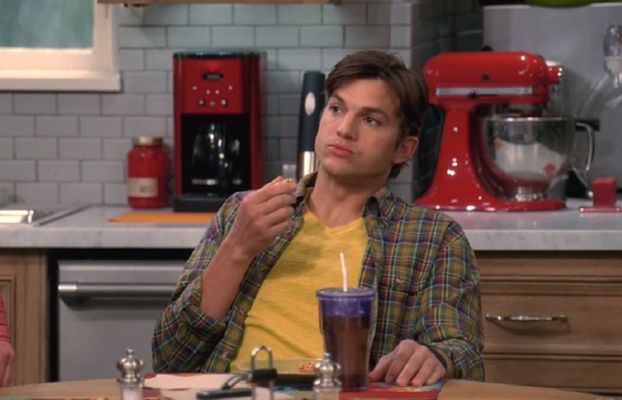 Walden inside the kitchen, a red KitchenAid mixer and Cuisinart coffee maker behind him.
Kitchen: Wider Shot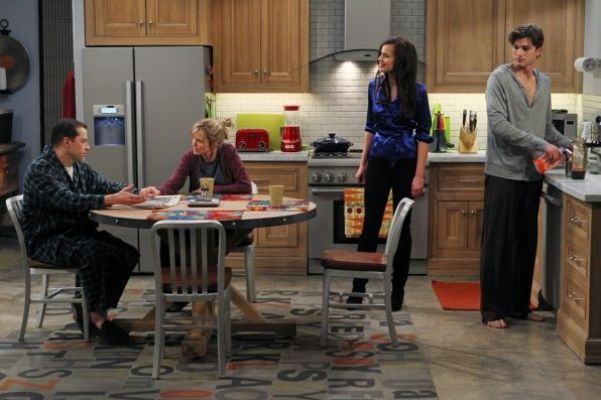 Pajamas are still acceptable clothes inside the kitchen.
A Day in the Office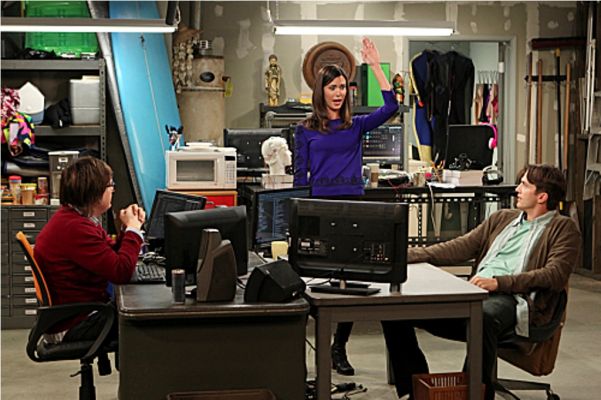 Just another day in the cramped office.
The Beach House Proper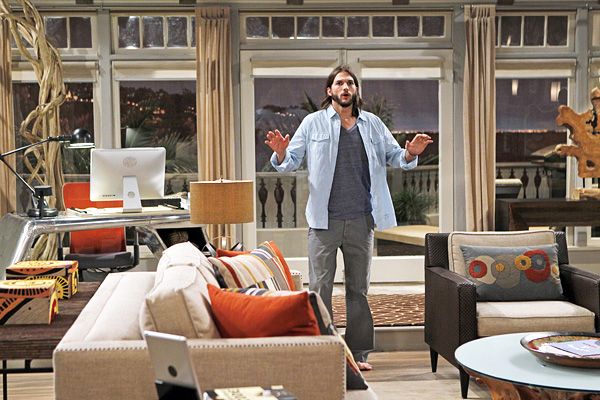 Walden having a thought in the living room, the Timothy Oulton Aviator desk behind him.
Similar Item: 17 Stories Thor Writing Desk from Wayfair
Another Look at the House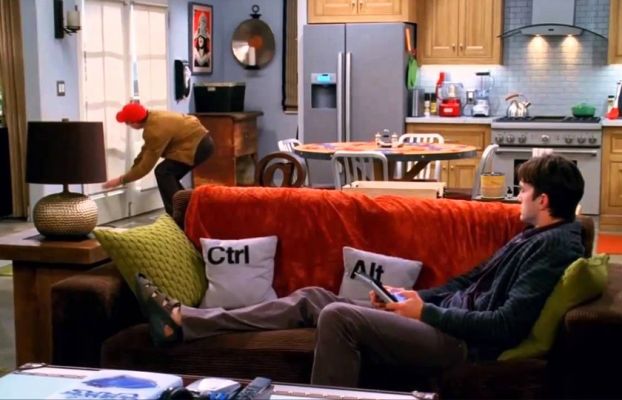 Walden relaxing on the sofa.
Two and a Half Men Beach House Wall Print
Charlie Sheen Birthday Print
Charlie Sheen Mug
About 2 and Half Men
Two and a Half Men is an American sitcom which aired in 2003 to 2015, and was created by Lee Aronsohn and Chuck Lorre.
Its main characters were performed by Jon Cryer (Alan Harper), Angus T. Jones (Jake Harper), Charlie Sheen (Charlie Harper), and for the latter seasons, Ashton Kutcher (Walden Schmidt).
The following are credited for the most number of episodes worked for the show in their chosen fields:
Directed by James Widdoes
Production Design by John Shaffner
Art Direction by Francoise Cherry-Cohen
Set Direction by Ann Shea
Costume Design by Mary T. Quigley
The pictures used in this article in connection with the series, Two and a Half Men, is owned by Warner Bros. Domestic Television Distribution and all other owners of the show.