Mad Men - Furniture, Home Decor, Interior Design & Gift Ideas
Set in New York City during the roaring '60s, Mad Men's universal look for its series is very retro. Even the color grading of the whole series is tinged with orange tones reminiscent of sepia. To better capture its chosen time period, the set of Mad Men is designed using mid-century modern architecture. It balances wooden, earthy elements with bright splashes of color, and geometric patterns here and there.
Relive the glory days of the 1960s and create your working space inspired by Don Draper's office in SCDP. Get a beautifully varnished dark wood desk with a black leather office chair, and some bright orange seats to start with.
For great bargains, check out Mund Office Furniture for recycled mid-century style finds.
60s Elegance in Roly Poly Whiskey Glasses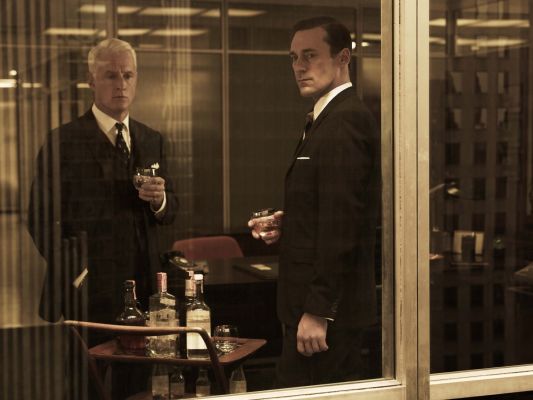 Cheaper Alternative: Mad Men Glasses
Orange: Pop of Color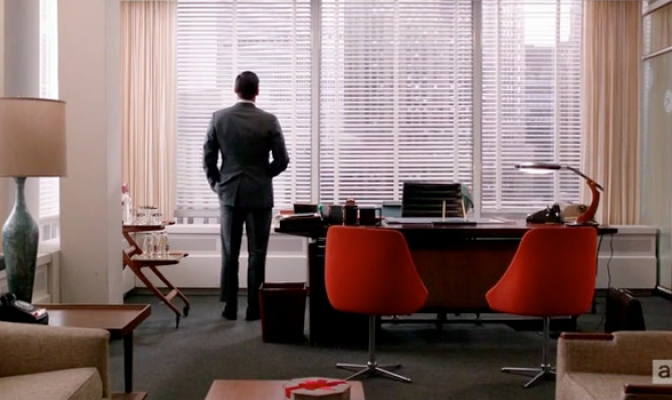 The Throne of the Boss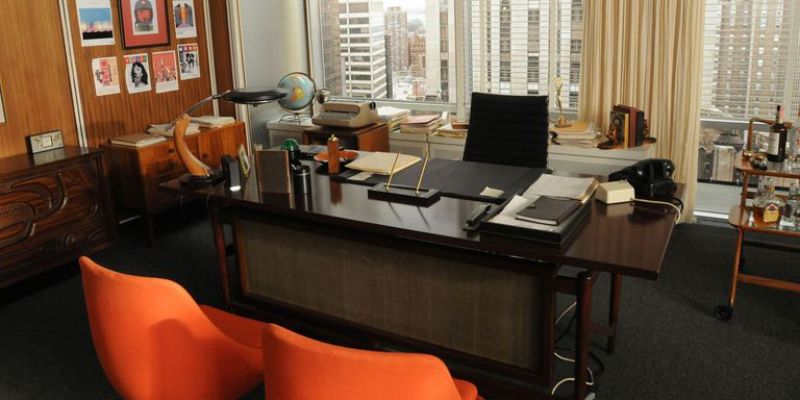 The Desk in Front of the Man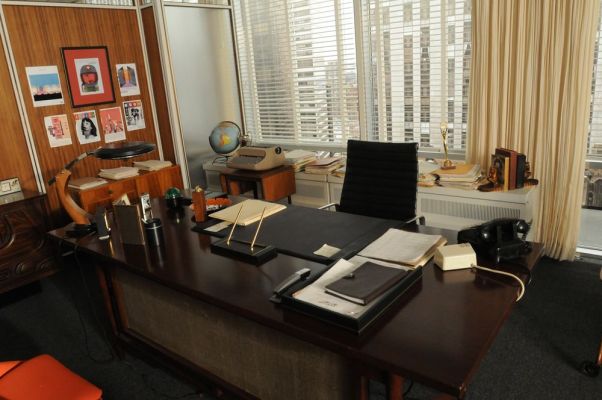 Booze in the World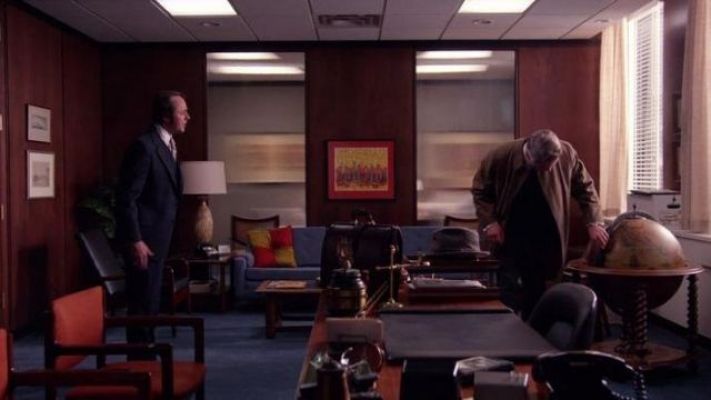 Comfort At Work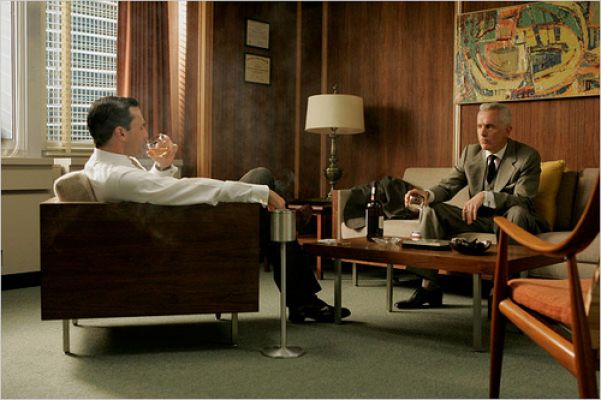 Light 'Em Up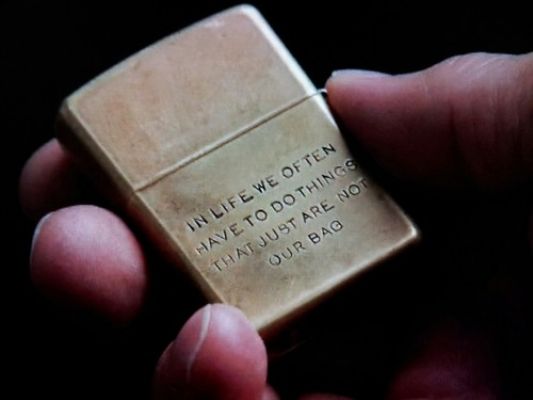 Don Draper's Horse Book Ends
Don Draper's Roulette Cigarette Dispenser
Mattel's Mad Men Collector's Doll
Mad Men Clock
Mad Men Vinyl Wall Decal
Mad Men Framed Floor Plan
About Mad Men
Mad Men is a television drama series about one of New York's advertising agencies in the 1960s. It was shown from 2007 to 2015. Mad Men has had many directors throughout the years, but the three most recurring were Phil Abraham, Michael Uppendahl, and Jennifer Getzinger.
Likewise, most of the series' departments had different directors throughout their stint. But the most recurring roles are:
Production Design – Dan Bishop
Art Direction – Christopher Brown
Set Decoration – Claudette Didul
Costume Design – Janie Bryant
Mad Men's lead role, Don Draper, is played by actor Jon Hamm.