Mr and Mrs Smith - Furniture, Home Decor, Interior Design & Gift Ideas
Mr. and Mrs. Smith is a typical Rom-Com movie. Its premise is nothing special but the fact that it was the start of the worldwide phenomenon, Brangelina, makes it a classic among many people. As two spies trying to hide their real identities with each other, the couple tried to live as normal a life as possible.
The thing about the Smiths' home is that it looks normal and achievable. All the while, it also looks nicely decorated and put together. That is what makes it a great inspiration for room décor and furniture. You know that their looks are doable.
A Ladies' Meeting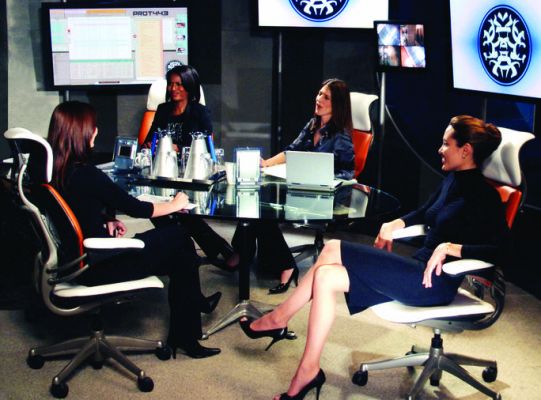 A meeting of the ladies, all of them sitting on Humanscale Freedom Headrest chairs.
Women at Work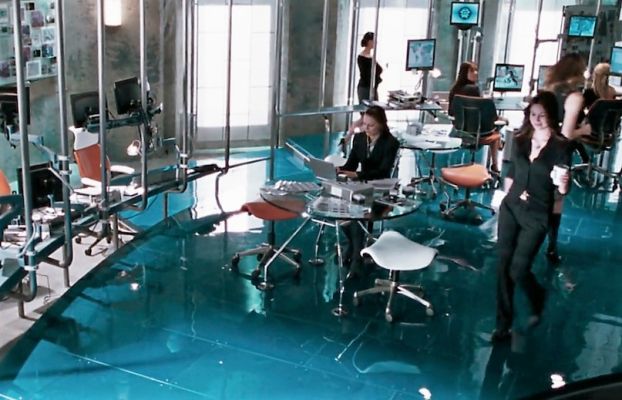 Humascale Freedom Task chairs and Humanscale Freedom Saddle chairs are perfect for international spies.
It's A Man's World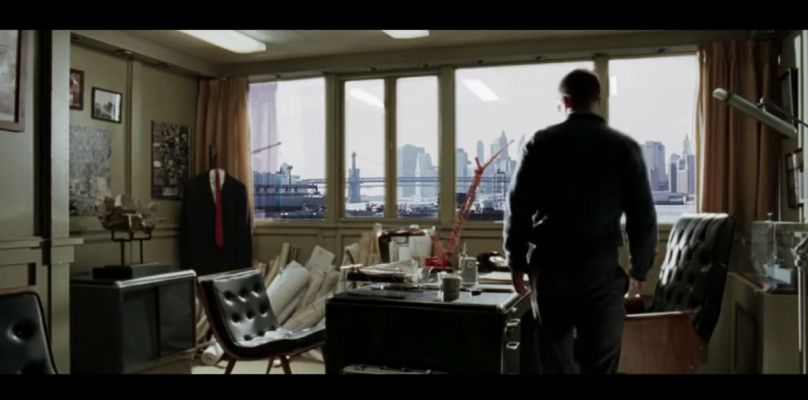 John in his very cluttered construction office, with a Carter Brothers Scoop Chair as an extra seat.
Similar Item: Langley Street Altizer Lounge Chair from Wayfair
The Living Room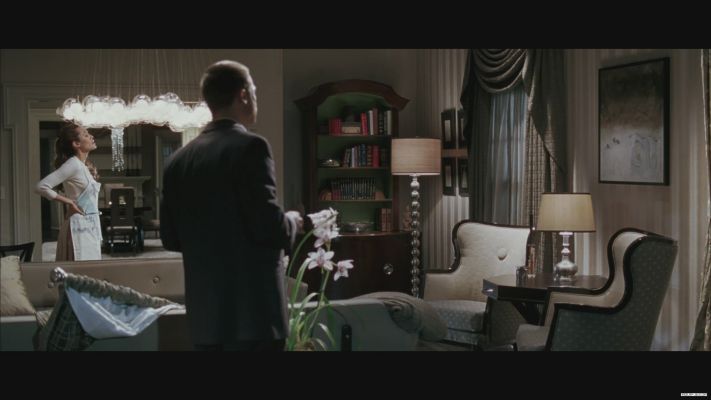 Jane and John in their beautifully decorated suburban living room.
Time For Dinner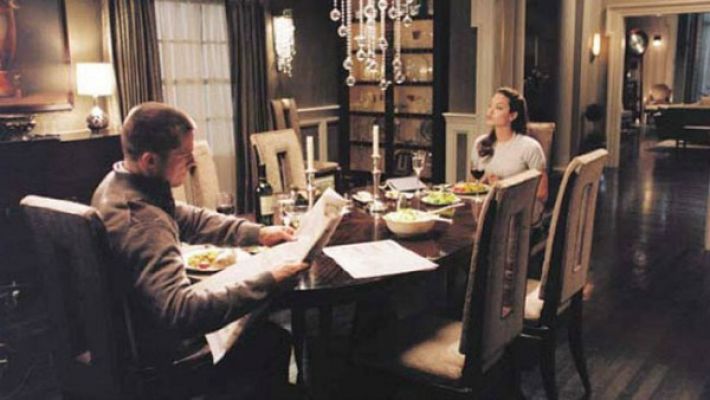 John and Jane having dinner in their beautiful dining room.
About Mr. and Mrs. Smith
Mr. and Mrs. Smith is an Action Comedy film released in 2005, and was directed by Doug Liman.
However, it is more popularly known as the movie that started the worldwide fever, Brangelina. The film's main characters were played by Brad Pitt and Angelina Jolie.
The casual but kick-ass outfits in Mr. and Mrs. Smith are popular options for costumes. Be it their bedtime post-battle look or simply their cool yellow sunglasses (or should we say, shooting glasses?). Watch the film to get more inspiration, both for costumes and furniture.
Production Design by Jeff Mann
Art Direction by Keith Neely
Set Direction by Victor J. Zolfo
Costume Design by Michael Kaplan
The pictures used in this article in connection with the movie, Mr. and Mrs. Smith, is owned by 20th Century Fox and all other owners of the show.