The Devil Wears Prada - Furniture, Home Decor, Interior Design & Gift Ideas
Being the editor-in-chief of a massive fashion magazine has a lot of perks. One of those benefits would probably be getting a spacious corner office with lots of natural lights and is decorated immaculately. Miranda's attitude and personality leaves a lot to be desired, but no one can deny that she has impeccable style.
You just need to look around her office to know that this cozy yet sophisticated space was well thought out. The contemporary style of Miranda's room is the perfect inspiration for the modern working girl.
The Pristine Office of Miranda Priestly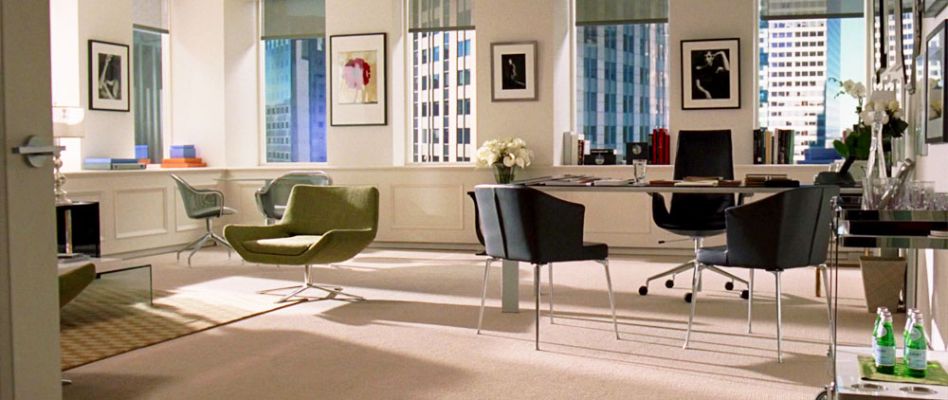 A set shot of Miranda's beautiful corner office.
Similar Item: Wade Logan Mohr Lounge Chair from Wayfair
At The Boss's Beck and Call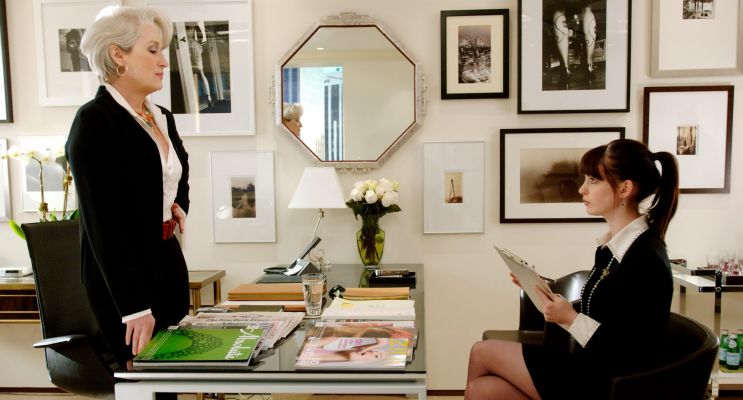 Miranda and Andy having a conversation inside Miranda's office.
Similar Item: Willa Arlo Interiors Adina Mirror Console Table from Wayfair
Similar Item: Ebern Designs Farmer High-Back Executive Ergonomic Mesh Office Chair from Wayfair
Awaiting Fashion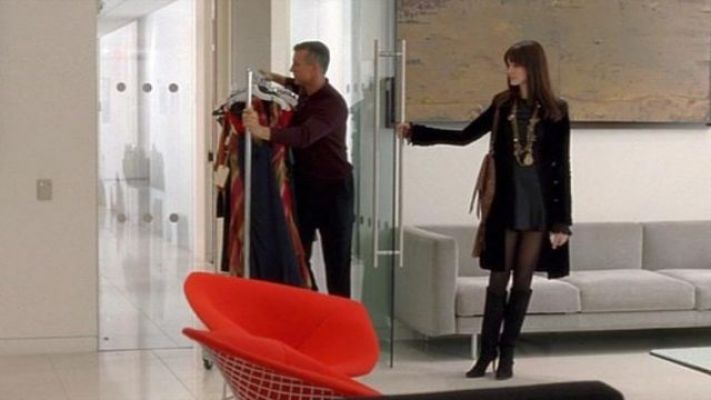 Andy holding the door for the latest fashion pieces for Runway.
Similar Item: C2A Designs Moder Wire Style Papasan Chair from Wayfair
A Room Full of Shoes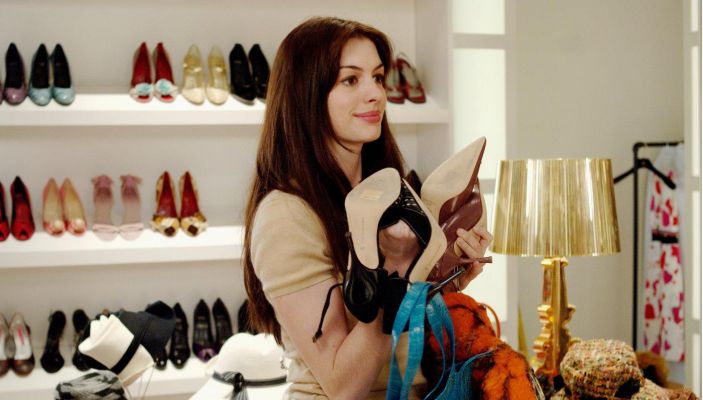 Andy inside the Runway closet.
The Secretaries
The ladies judging Andy.
Similar Item: Artemide Tolomeo With Shade Desk Lamp from Wayfair
Best Gifts for Devil Wears Prada Fans
Miranda Priestly Outfit Poster
The Devil Wears Prada Movie Quotes Print
About The Devil Wears Prada
The Devil Wears Prada is a comedy drama movie released in 2006, and was adapted from the novel written by Lauren Weisberger.
The two main characters in the film were played by Meryl Streep (Miranda Priestly) and Anne Hathaway (Andy Sachs).
Directed by David Frankel
Production Design by Jess Gonchor
Art Direction by Tom Warren
Set Direction by Lydia Marks
Costume Design by Patricia Field
The pictures used in this article in connection with the movie, The Devil Wears Prada, is owned by 20th Century Fox and all other owners of the show.