Modern Family - Furniture, Home Decor, Interior Design & Gift Ideas
There are many types of families in today's society, especially now that more people are open to the idea that we can love whomever we want to love. Modern Family shows three different kinds of family dynamics that are very much possible in our ever-changing world.
Likewise, each family also has different personalities and preferences. All three families in the show decorate their houses very distinctly. Aside from their clever product placement ads, this show also creates beautiful rooms that you could easily recreate.
A Proud Moment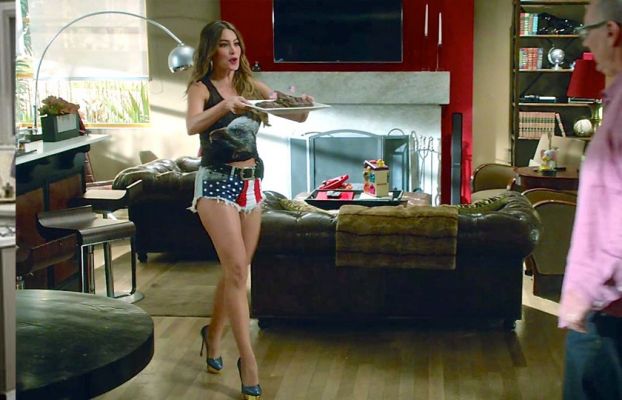 Jay and Gloria in their very masculine and posh living room.
Similar Item: Versanora VN-L00010 Modern Arc Lamp from Amazon
Similar Item: Orren Ellis Winkler Adjustable Height Swivel Bar Stool from Wayfair
Similar Item: NyeKoncept Barca Lounge Chair, Weathered Whiskey from Wayfair
A Warm and Cozy Family Kitchen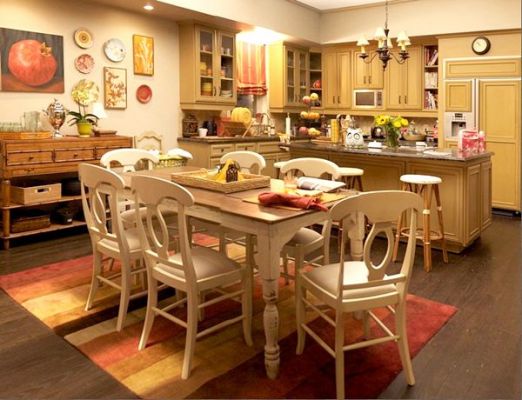 Phil and Claire's kitchen is very warm and cozy. The kitchen curtains are the same color as the rug. A cool pomegranate painting hangs on the wall, and they even have a cute owl cookie jar.
Similar Item: Alcott Hill Ohlman 10.5" Dinner Plate from Wayfair
Similar Item: Certified International 25713 Rustic Nature Owl Cookie Jar from Amazon
Modern Set Design for the Pritchett Kitchen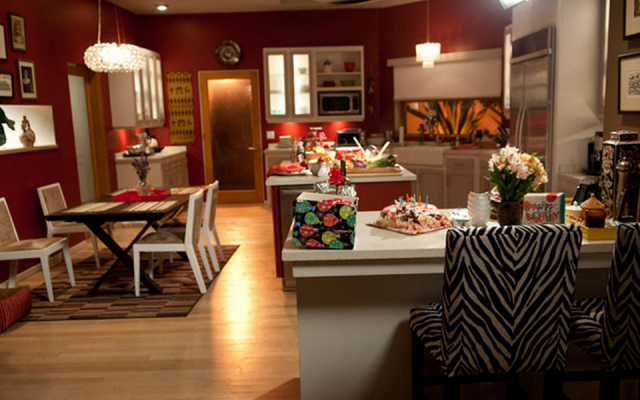 The room design for Jay and Gloria's kitchen is hot and modern. It's eclectic with the Foscani Caboche Chandelier and the zebra-patterned bar stools.
Similar Item: CWI Lighting Tiffany 6-Light Crystal Chandelier from Wayfair
Mid-Century Modern Entrance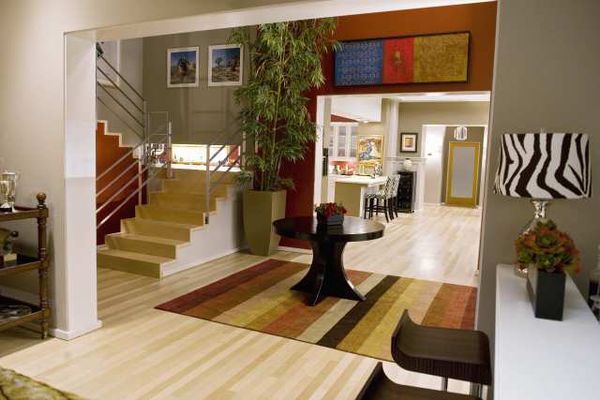 Jay and Gloria prefer bold choices for their house paint colors.
Similar Item: Mohawk Hoome New Wave Mayan Sunset Printed Rug from Wayfair
Teenage Phases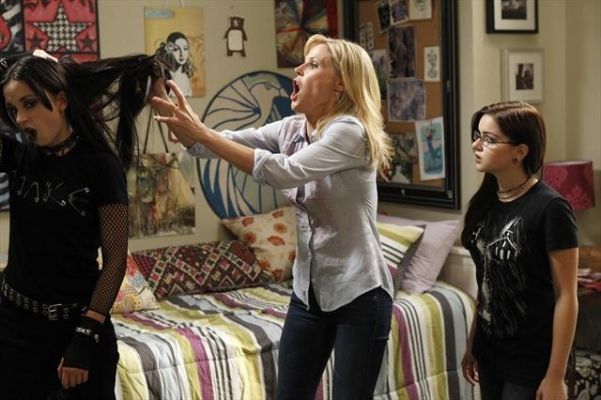 All teenagers go through phases. Alex had a lot of artwork on her walls to prove that. One of the paintings on her wall is an Aaron Christensen art.
A Happy Living Room Color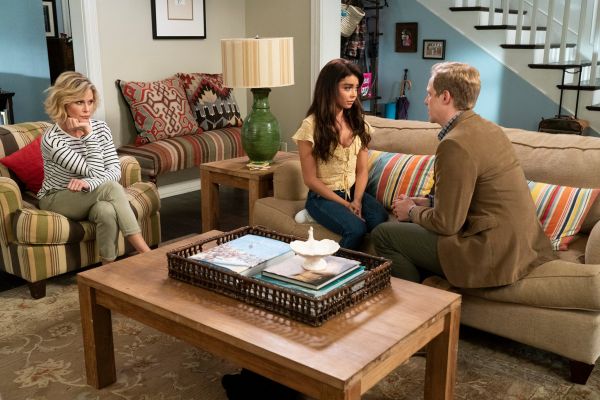 The blue wall paint color and all the patterned furniture of the Dunphy house makes the whole place look more cheerful.
Dunphy House Modern Family Wall Art
Modern Family Cross Stitch Wall Art
About Modern Family
Modern Family is an American RomCom television series releases in 2009 and is still ongoing, as of today. It was created by Steven Levitan and Christopher Lloyd.
Some of the main cast that played in the series were Ed O'Neill (Jay Pritchett), Sofia Vergara (Gloria Delgado-Pritchett), Julie Bowen (Claire Dunphy), Ty Burell (Phil Dunphy), Jesse Tyler Ferguson (Mitchell Pritchett), and Eric Stonestreet (Cameron Tucker).
The following are credited for the most number of episodes worked for the show in their chosen fields:
Directed by Gail Manusco
Production Design by Claire Bennett
Art Direction by Claire Bennett
Set Direction by Michael Voelker
Costume Design by Alix Friedberg
The pictures used in this article in connection with the series, Modern Family, is owned by 20th Television and all other owners of the show.