How I Met Your Mother - Furniture, Home Decor, Interior Design & Gift Ideas
Walking inside Ted's apartment, it's pretty apparent that the people living there are not fussy when it comes to the overall look of their place. Instead, they like adding bits and bobs that show all their hobbies and interests.
So if you're in it for the personality, then channeling the mismatched look of Ted's apartment is definitely for you. There's a lot of ways to go around this!
Ted's Messy Living Room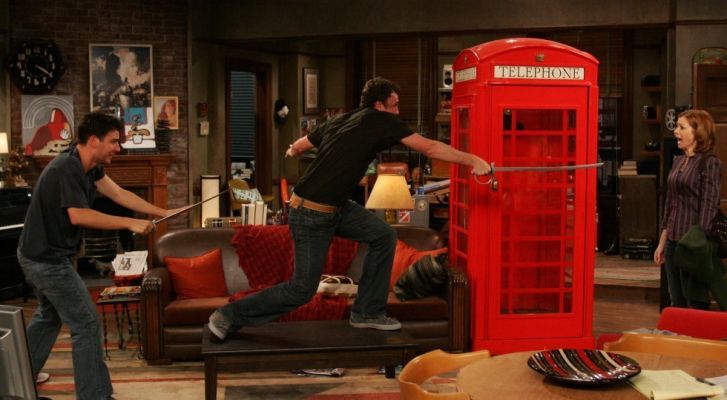 Ted's living room is always full of random stuff, but his brown leather couch with the red throw blanket over it is always present.
Red is a Dominant Color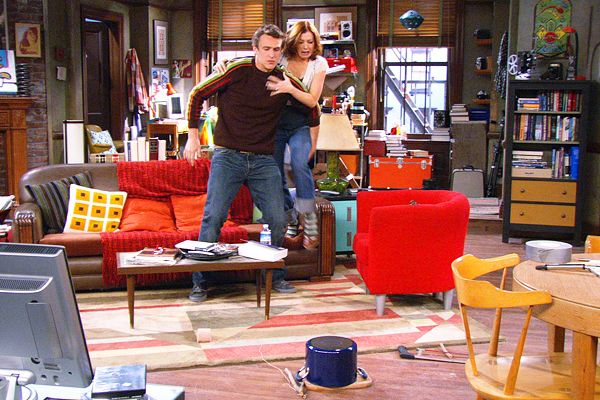 Marshall and Lily having a crisis, and hiding behind the coffee table. The comfy red armchair is beside them, and Ted's geometric area rug beneath them.
Ted's Piano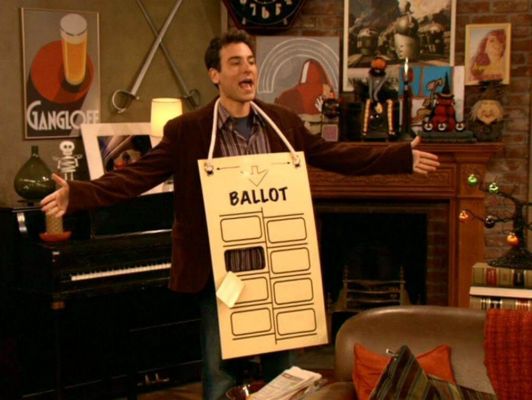 Ted wearing his hanging chad costume. His piano barely visible behind him.
Other Living Room Accessories for Ted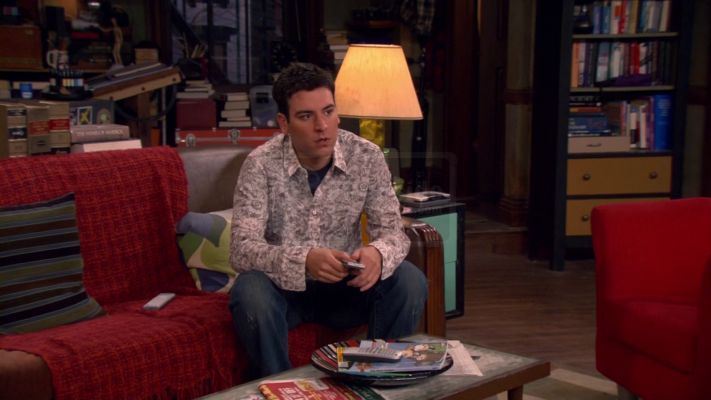 Ted owns a lot of different living room accessories as evidenced by his messy living room.
Barney's Stormtrooper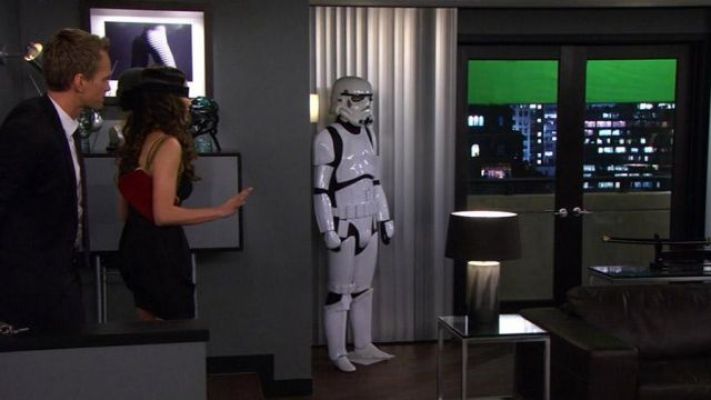 Inside Barney's modern apartment is his beloved Stormtrooper costume.
The Blue French Horn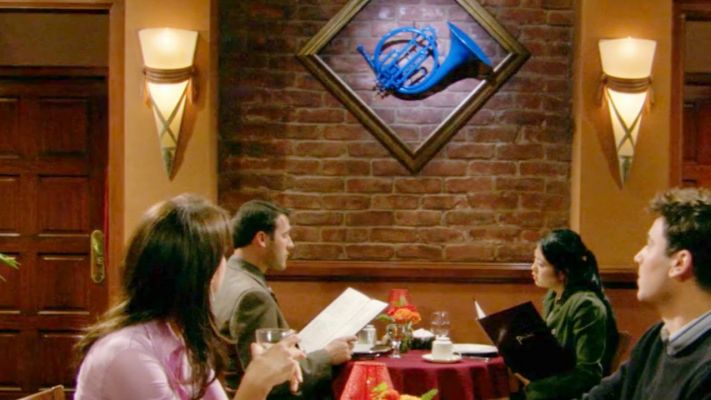 Robin and Ted on their memorable first date. The iconic blue French horn behind them.
Get a Drink from Mclaren's Pub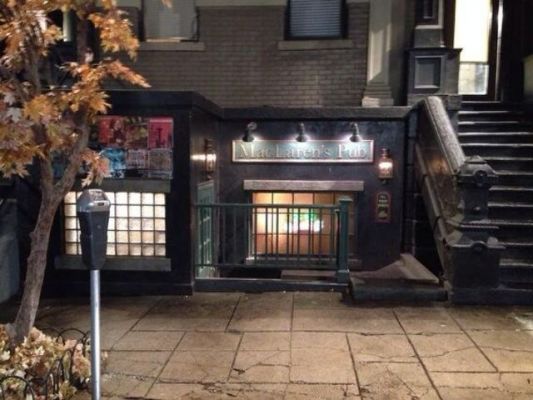 The exterior the gang's fave hang out spot, Maclaren's Pub.
Yellow Umbrella NY City Skyline Wall Art
How I Met Your Mother Quotes Pencil
How I Met Your Mother Quotes Coasters
About How I Met Your Mother
How I Met Your Mother is an American sitcom released in 2005, and was created by Carter Bays and Craig Thomas.
The main characters of the show were performed by Josh Radnor (Ted Mosby), Jason Segel (Marshall Eriksen), Cobie Smulders (Robin Scherbatsky), Neil Patrick Harris (Barney Stinson), and Alyson Hannigan (Lily Aldrin-Eriksen). They were joined by Cristin Milioti in later seasons as Yracy McConnell (The Mother).
The following are credited for the most number of episodes worked for the show in their chosen fields:
Directed by Pamela Fryman
Production Design by Steve Olson
Art Direction by Alberto Gonzalez-Reyna
Set Direction by Susan Mina Eschelbach
Costume Design by Julie Bennett Block
The pictures used in this article in connection with the series, How I Met Your Mother, is owned by CBS and all other owners of the show.