Seinfeld - Furniture, Home Decor, Interior Design & Gift Ideas
Iconic yet mundane, Jerry's home perfectly reflects the show's preference for tackling real-life situations with humor and irony. It's why the show became a classic, in the first place! The great thing about Jerry's apartment is that it looks like a regular apartment but it still quite distinct.
The place is a mix of everything! There's a simple, homey sofa. His rugs are native-themed. His lamp might be mid-century and his side table contemporary. It's a home of someone who isn't bothered by the style of his home and creates his very own eclectic theme (and makes it work!).
Jerry's Light Blue Sofa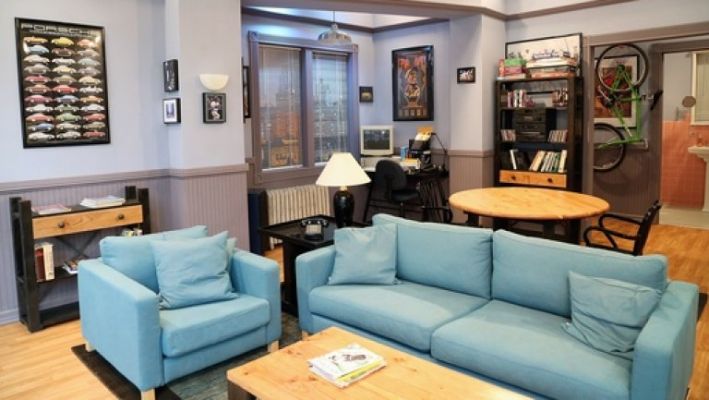 A shot of the pop-up apartment set from Seinfeld, featuring Jerry's light blue sofa set.
Jerry's Wooden Coffee Table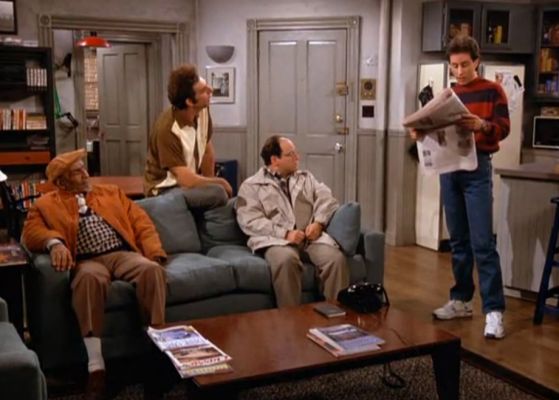 A typical day inside Jerry's apartment, his wooden coffee table clearly seen in front of the sofa.
Jerry's Area Rugs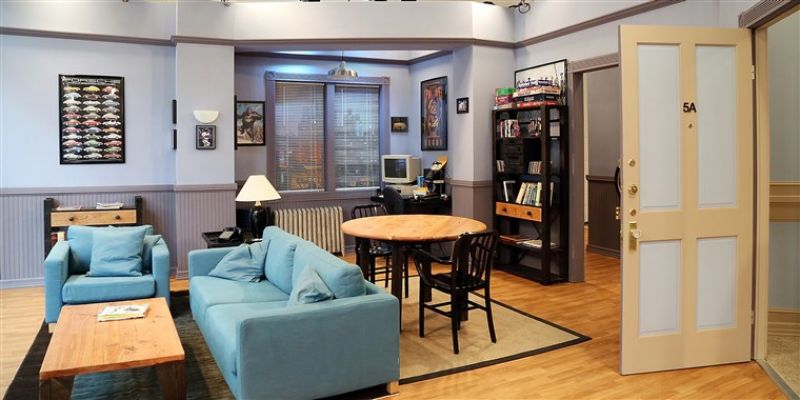 A shot of Jerry's apartment from another angle, where you can see his two area rugs.
Jerry's Quaint Dining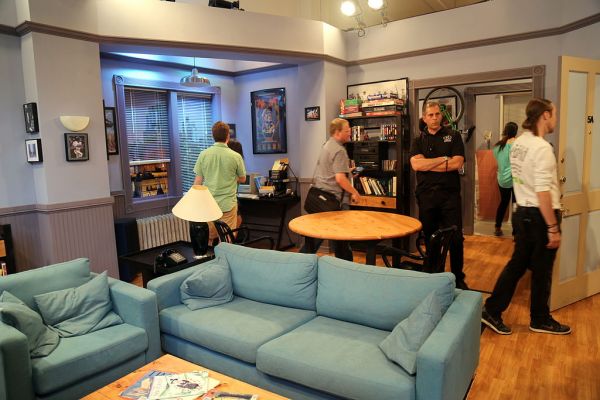 Fans visiting the main area of Jerry's apartment, which is the living room slash dining.
Other Living Room Accessories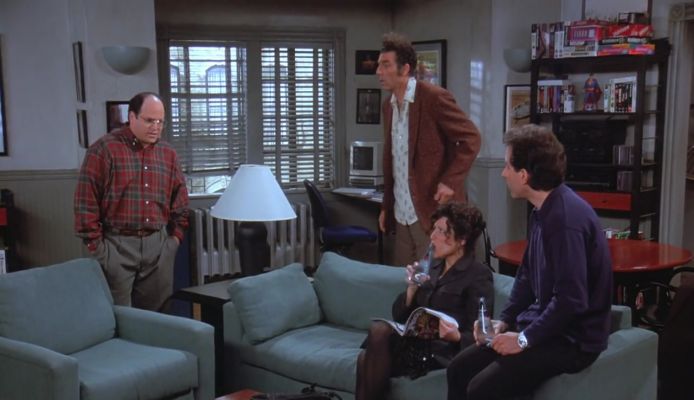 The gang in Jerry's lively and mismatched living room.
Jerry's Kitchen Blue Bar Stools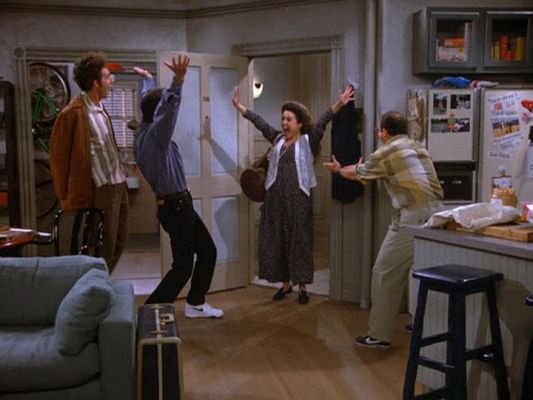 A warm welcome between the gang, Jerry's blue bar stools seen on the side.
The Timeless Art of Seduction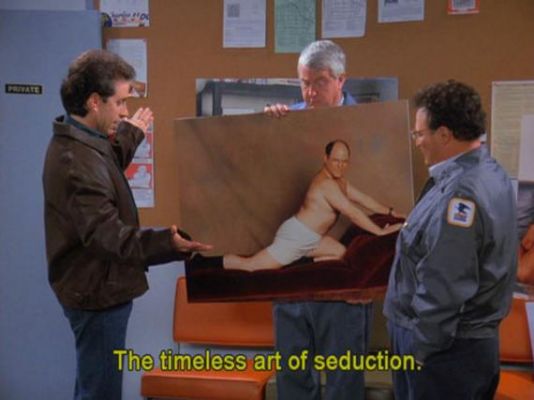 Jerry presenting the Timeless Art of Seduction painting featuring George.
Spare a Square Embroidered Art
Happy Festivus Mug
Hello, Newman Doormat
Seinfeld Quotes Pencils
About Seinfeld
Seinfeld is an American TV Show that was released on 1989 and lasted until 1998 with 173 episodes. The show as created by Larry David and Jerry Seinfeld.
Seinfeld was joined by 3 others as the main roles of the show, namely Michael Richards (Kramer), Jason Alexander (George Constanza), and Julia Louis-Dreyfus (Elaine Benes).
The following are credited for the most number of episodes worked for the show in their chosen fields:
Directed by Andy Ackerman
Production Design by Thomas Azzari
Set Direction by Mel Cooper
Costume Design by Charmaine Nash Simmons
The pictures used in this article in connection with the series, Seinfeld, is owned by the NBC Network and all other owners of the show.